London is a forest, and before Christmas her trees acquire a twinkly new coat. From Park Lane to Exhibition Rd, London Planes bloom into a fairyland above our heads. In the main shopping streets the coloured lights are up…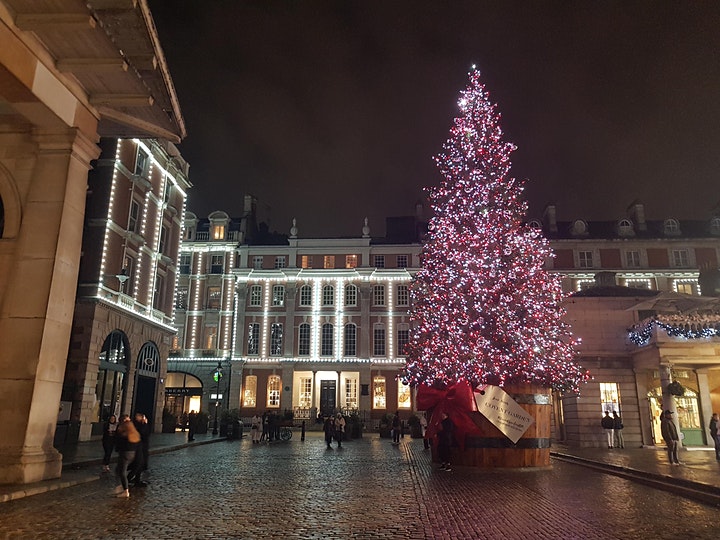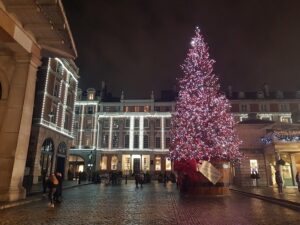 And needless to say, the windows draw our eyes. Other quieter corners gleam with elegant shapes of angels and peacocks.
*Klaxon Call here* I, David, am interrupting this programme to bring you this important announcement. Which is: there's another Sparkle! that needs to be mentioned before we go any further. I'm talking about Fiona, your guide. But don't just take it from me: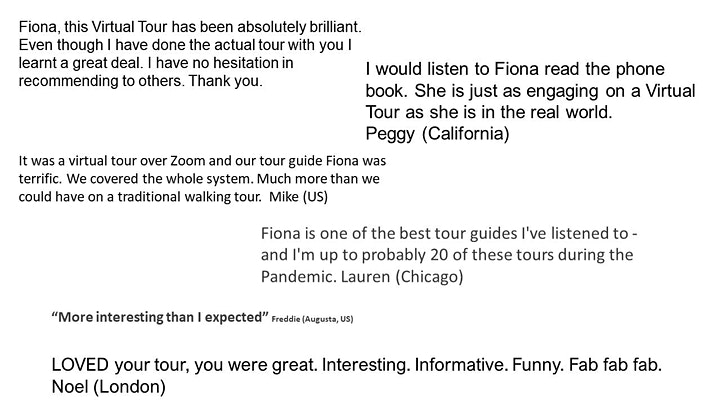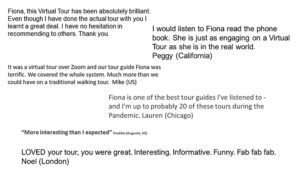 Fiona has a BA in English Literature and Drama and trained as an actress before turning her attention to the streets of London. Over the last 20 years she has qualified as a City of London guide, a Westminster Guide and a London Blue Badge guide – winning awards each time! In the last 6 months she has gone online and is enjoying the challenges and opportunities in Virtual tours. "It's a new medium, mixing the best of a physical walking tour, with the freedom to explore anywhere. I want to create something memorable, informative and fun, and to whisk you away from your front room."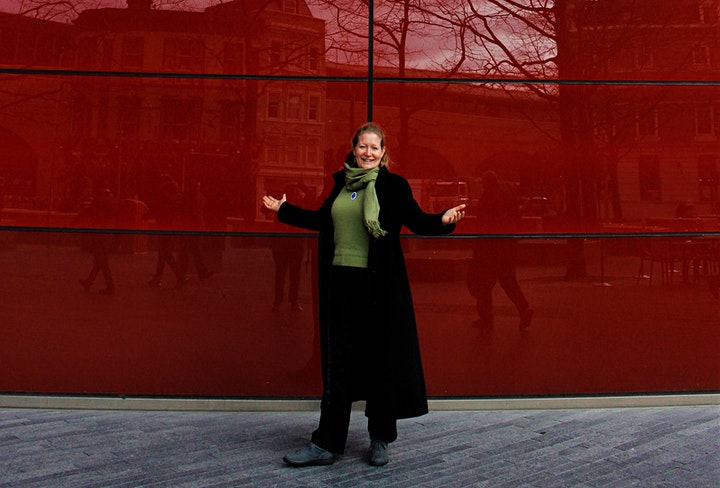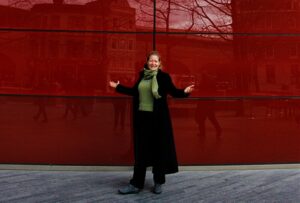 "Much amused and delighted" indeed…
In 1807 The Mall was crowded with spectators until midnight, "much amused and delighted by this novel exhibition". The first gas lighting in London wowed the crowds just as much as the Christmas displays of the West End today. We'll discover how street lighting has developed since then. With top tips on employing a link man, and where to find the soft glow of gas, or a colour changing mirrored arch for the best insta posing.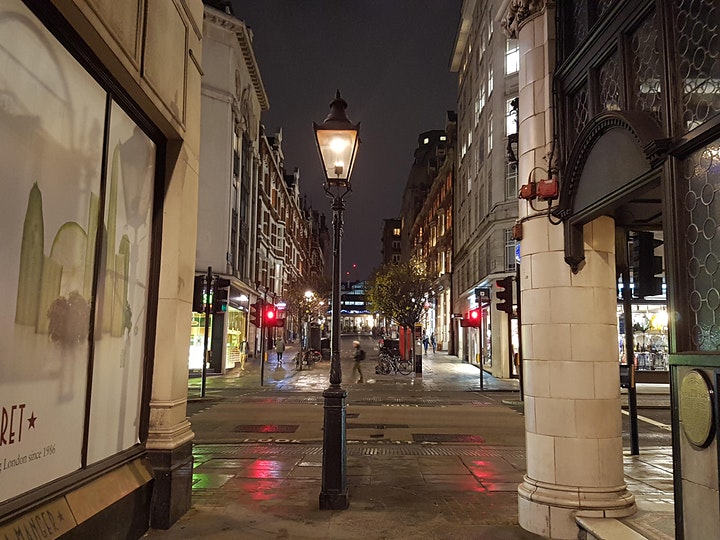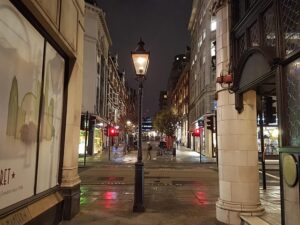 Aside: 1,300 gas lamps still light the streets of London. What was special about this one, and is it still true?
Now look – though you'll certainly not need any persuading to look – as it's Christmas there'll be a bit of festive shopping, hampers and mistletoe mixed with a bit of technology, a dollop of social history and a sprinkle of theatrical invention. From the fairy lights of the Savoy to the brightest sparkliest streets.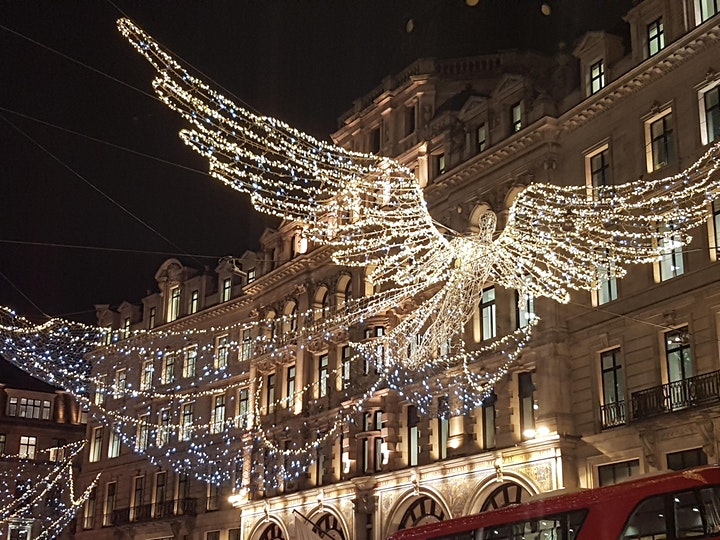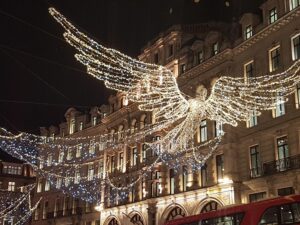 Pre-Christmas London may be quieter than normal this year, but she's still wearing sequins…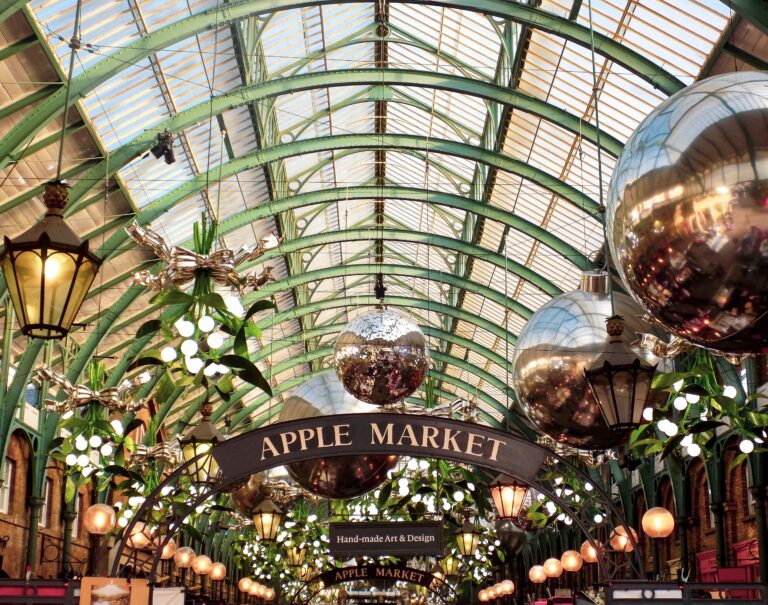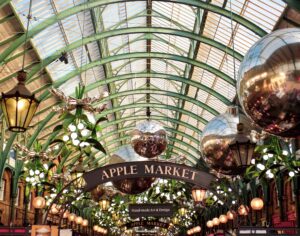 A virtual tour delivered live via Zoom. We'll circle Central London from the comfort of your home. Full details of how to join once you've booked.