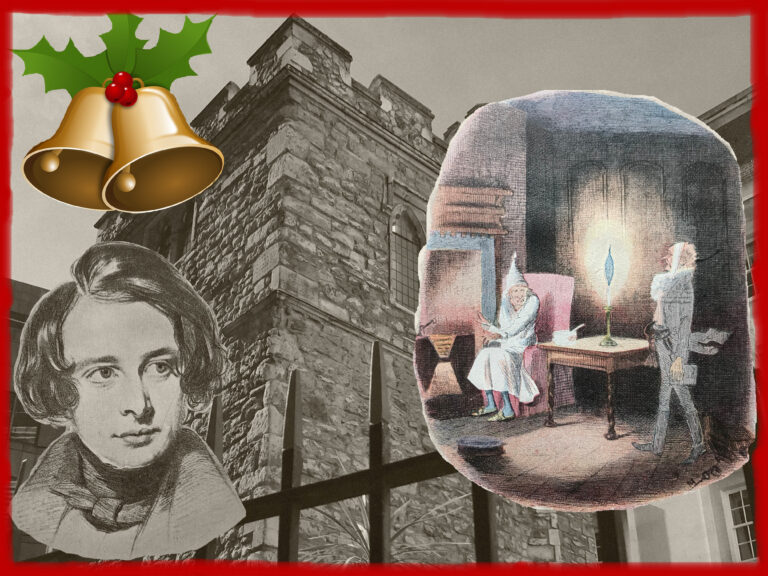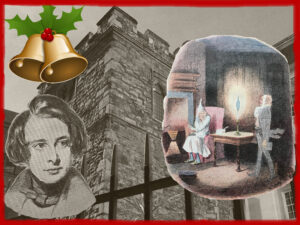 All the delights and delicacies of a London Victorian Christmas with Charles Dickens's famous story A Christmas Carol as your route map and inspiration.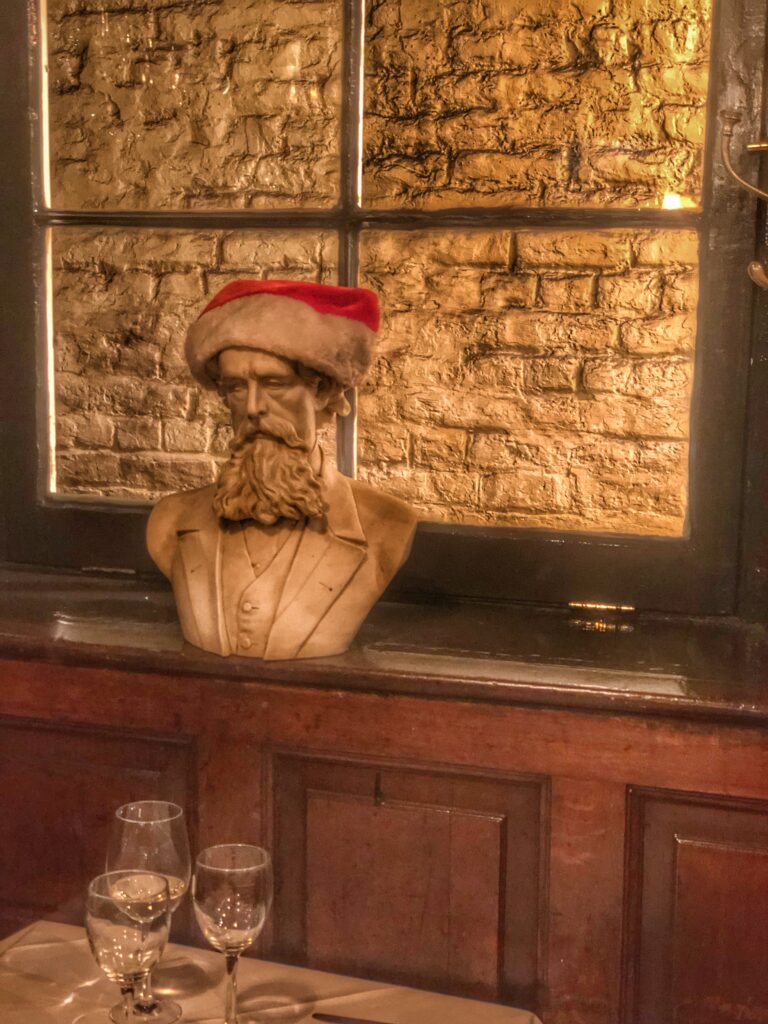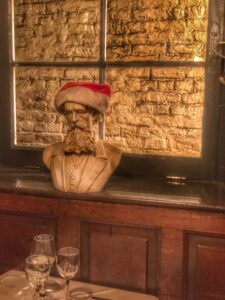 We'll deck the streets of London with balls of jolly. Scrooge and Marley and the Cratchits… they're all here. This was where Dickens's imagination took wing and where the characters did their thing. And as we make their acquaintance we'll spice things with warming seasonal stories of turkeys and boars' heads, Christmas puds, mince pies and pantomimes; cards, crackers, Christmas trees and mistletoe.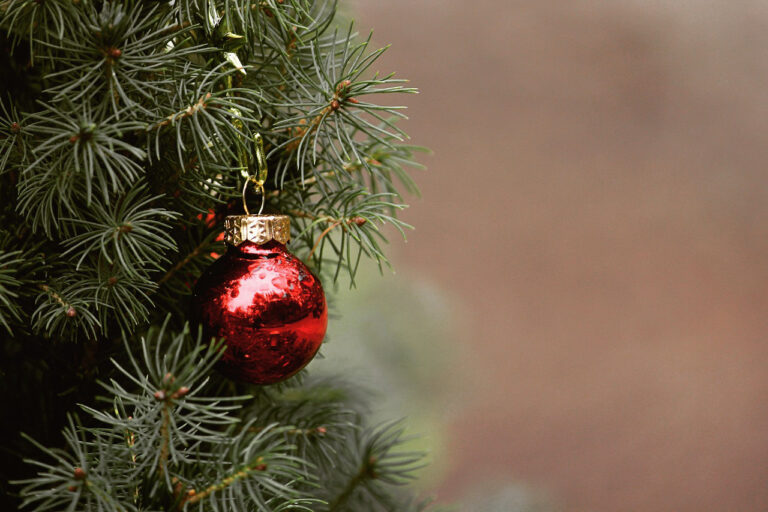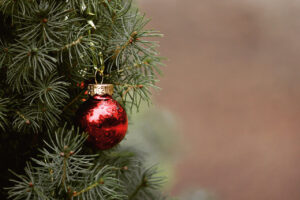 Let alone the bells that rang out on Christmas morning to wake Scrooge up, a much-changed character.
CHARLES DICKENS' CHRISTMAS CAROL & SEASONAL TRADITIONS – THE PRACTICALS
Charles Dickens' Christmas Carol & Seasonal Traditions takes place
on Saturday, December 24th at 2.30 pm
on Monday, December 26th at 2.30 pm
on Tuesday, December 27th at 2.30 pm
on Friday, December 30th at 10.45 am
The meeting point for the Charles Dickens's Christmas Carol & Seasonal Traditions walk is just outside the exit of Tower Hill Tube. Meet by the Tower Hill Tram coffee stall.
N.B. the walk takes about two hours and ends across the street from St. Paul's Cathedral and St. Paul's Tube Stop.

LONDON WALKS REVIEWS
"by far the most impressive series of walks that I have ever encountered are those offered by London Walks"  Travel and Enjoy
"the unfailingly fascinating London Walks… If you can't find one [of their tours] that captures your fancy, maybe you really are tired of life."  San Francisco Chronicle

LONDON WALKS PRIVATE WALKS
If you can't make one of the regularly scheduled, just-turn-up, public Charles Dickens' Christmas Carol & Seasonal Traditions walks it can always be booked as a private tour. If you go private you can have the Charles Dickens' Christmas Carol & Seasonal Traditions walk – or any other London Walk – on a day and at a time that suits your convenience. We'll tailor it to your requirements. Ring Fiona or Peter or Niamh or Mary on 020 7624 3978 or email us at [email protected] and we'll set it up and make it happen for you. A private London Walk – they're good value for an individual or couple and sensational value for a group – makes an ideal group or educational or birthday party or office (team-building) or club outing.

GIVE THE GIFT OF LONDON WALKS
A private London Walk makes a fab gift – be it a birthday or anniversary or Christmas present or whatever. Merchandise schmerchandise (gift wrapped or not) – but giving someone an experience, now that's special. Memories make us rich.
LONDON WALKS – STREETS AHEAD!