Short read: St. Albans – Markets, Museums, Music & Seasonal Festivities

November 17th read: Christmas Lights Switch–on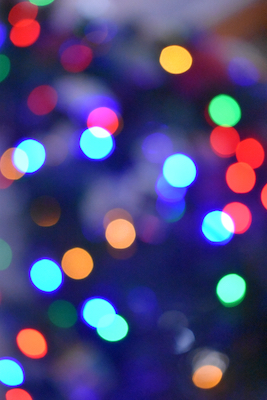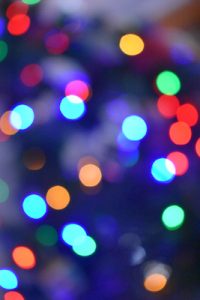 Long read: "An England in miniature, an essence of England…" The most fascinating small city in this sceptred isle is just 20 minutes from London. You can stand on the bank of its little river, the Ver, and suddenly feel moved, saddened by the great passage of time – Romans, and Saxons, and Normans, and Lancastrians rode across this stream, galloped up that hill, and disappeared into the centuries. And the same goes for the little town itself (little town, hell, long, long ago this was the most important city in Roman Britain). Here you see it all, from the Legions of Julius Caesar to the dynasty of the Churchills. These streets are corridors in the vale of time. Here's the only Roman theatre in Britain; here's the oldest street market in the country – it dates back to the Saxons; round this corner there's a 600-year-old Moot hall; round that one a clutch of mediaeval and Tudor coaching inns; hard by, a rare curfew clock tower ("rare" doesn't do it justice – it's the only mediaeval clock tower in the country); up these lanes a sprinkling of half-timbered Elizabethan houses; over there, streets and buildings that are essays in Georgian England; here, a Victorian prison. Let alone all sorts of hidden, curious places and things – and a skein of enthralling history. And that's not to mention CAMRA! 
Not to put too fine a point on it, St. Albans is London's best-kept secret!
ST. ALBANS – THE PRACTICALS
In the Winter 2019-20 London Walks programme we go to St. Albans on Sunday, November 17, on Sunday, December 15 and on Saturday, March 28. Meet Alison at 10.45 am just outside the exit of West HampsteadTube.
N.B. to put a figure on it, you'll be back in central London at 5 pm. But a slightly earlier return is possible – i.e., if you need to be back earlier 4.30 pm is do-able. And, very conveniently, the return terminus doesn't have to be West Hampstead Tube. If it's better for you, you can carry on from West Hampstead – you don't have to change trains or anything – to St. Pancras/King's Cross or Blackfriars or London Bridge (in that order). Last but not least, Alison's local. Local knowledge – you can't beat it!
LONDON WALKS REVIEWS
"Best Tourism Experience in England"   Gold Medal Winner, Visit England
"London Walks was acknowledged as the premier walking tour company in the entire world"   American Tour Guides Convention
ST. ALBANS SOUPÇON
"St Albans Cathedral is the oldest place of continuous Christian worship in the UK – and has the longest nave of any Cathedral, including St Paul's and Westminster Abbey. St Albans has the only medieval clock tower in the country. St Albans has the oldest public school in Britain where Pope Adrian IV, the only Englishman to occupy the papal chair, and scientist Stephen Hawking were educated. The Roman city of Verulamium (now the site of St Albans' Verulamium park) was the second-largest town in Roman Britain after Londinium and was burned and destroyed by Queen Boudicca and her army (St Albans) in AD60. St Albans' pub Ye Olde Fighting Cocks is in the Guinness Book of Records as the oldest pub in the country. St Albans Abbey (now Cathedral) was at one time the principal Abbey in England and was the location of the first meeting (in 1213) which ultimately led to the sealing of the Magna Carta (in 1215). World-famous heavy rock group Enter Shakari are from St Albans, and still play the odd gig in the city. St Albans has more pubs per square mile than any other town in the country. Legendary filmmaker Stanley Kubrick lived and worked in the area and produced The Shining in St. Albans."
PRIVATE ST. ALBANS EXCURSION
If you can't make the regularly scheduled, just-turn-up, public St. Albans Excursions do think about booking one as a private tour. If you go private you can have the St. Albans Excursion – or any other London Walk or Excursion – on a day and at a time that suits your convenience. We'll tailor it to your requirements. And – always with private tours and walks – we go to great lengths to make sure the guide-walker(s) "fit" is well-nigh perfect. Ring Fiona or Noel on 020 7624 3978 or email us at privatewalks@walks.com and we'll set it up and make it happen for you.
GIVE THE GIFT OF LONDON WALKS
A private St. Albans Excursion makes a fabulous birthday gift or anniversary present or whatever. Merchandise schmerchandise (gift wrapped or not) – but giving someone an experience, now that's special. Memories make us rich.
IT ALL COMES DOWN TO THE GUIDING
"If this were a golf tournament every name on the Leader Board would be a London Walks guide"
LONDON WALKS – STREETS AHEAD!
THE FAMOUS WHITE LONDON WALKS LEAFLET
"Nah, don't need it, got it all here," you say. Er, roaming charges? Er, dead battery? Er, reading your phone in the bathtub and you drop it? [Smelling salts interval: sick as a parrot. ashen-faced.] Er, read the famous white leaflet in the bathtub and you drop it what do you do? Er, you dry it out. Anyway, maybe worth making a mental note that you can always pick up the famous white London Walks leaflet at the Cafe in the Crypt at St. Martin-in-the-Fields, the old church in Trafalgar Square. They're on the Information Table there, right at the box office. And indeed they also display them on the shop counter, right by the cash register. And it's win-win because the Cafe in the Crypt is one of the town's delights. Should be on everybody's London itinerary.