London Christmas Walks and Activities 2022
Christmas and New Year is a truly special time of year in London. London is renowned to pull out all of the stops to create a merry atmosphere. From Christmas lights to strolling along the Thames at the Southbank Centre's Christmas markets with a mulled wine (or hot chocolate!) in hand and going on some of Hyde Park's Winter Wonderland fairground rides. Come with us on a London walking tour to discover all the festive season secrets and stories London has to offer.
---
Walking Tours
It's 2022 and we are back! Back in full strength with an outstanding program of Christmas themed winter walks and virtual tours through Central London for you to indulge in. Be sure to book tickets online to reserve your space.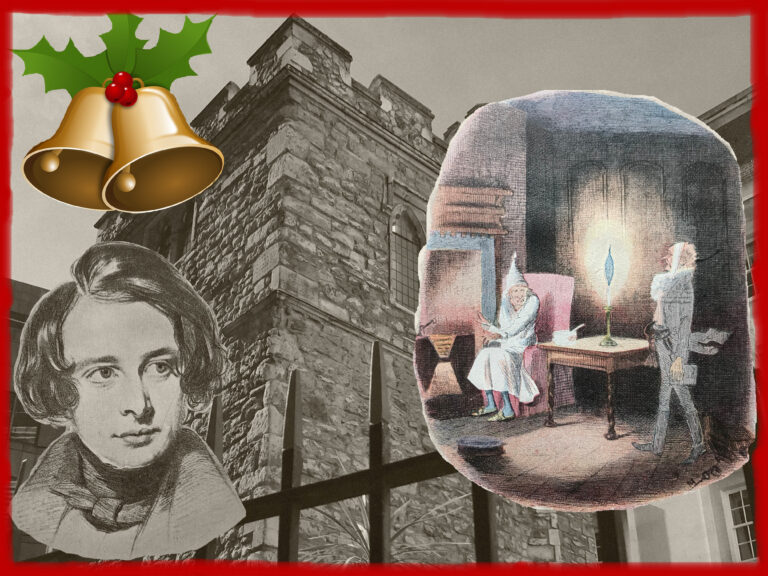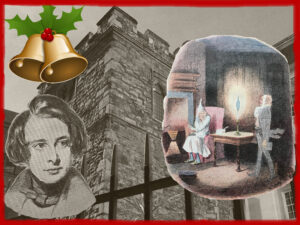 Charles Dickens' A Christmas Carol lies at the heart of the festive season. This tour explores the heart of this enduring story in its original setting, the old City of London in Victorian times. Here, where Dickens himself explored and studied every nook and corner, so too Ebenezer Scrooge walked from his counting-house to his melancholy tavern and even more dismal lodgings. And as we make their acquaintance we'll spice things with warming seasonal stories of turkeys and boars' heads, Christmas puds, mince pies and pantomimes; cards, crackers, Christmas trees and mistletoe.
This walk will take place throughout December. The meeting point is outside Tower Hill Underground Station.
Celebrate Christmas Eve Eve with a delightful Christmas Lights Pub Walk. This years Christmas Season Pub walk will take you through London at its most inviting time of the year. Bask the festivities through the lit up, twinkling lights and decorated streets of London, maybe with a hint of snow if we are lucky as we galivant through the pubs sharing a mulled wine or a hot cider or ale or sherry, whatever fancies your tickle.
This walk takes place at 7pm on 23rd December 2022. The meeting point is Embankment Underground Station and is guided by Simon.
After 8 years of Christmas being banned during the Ebeneezer Scrooge, Christmas morning of 1660 must have been pretty special, wouldn't you say? This is a Christmas Restoration walk in every sense of the word! And what better figure to accompany us on our rounds than that quintessential Londoner – let alone the greatest diarist of them all – Samuel Pepys himself. We're following in his footsteps. Going calling on the Westminster that he knew. And immortalised in the diary. Lucky us. Because Pepys' Diary, begun in 1660, is the most entertaining and joyful autobiographical record ever kept. Thanks to the quality of the writing, the little anecdotes (they're like plums in a Christmas pudding), the illuminating profiles, the indiscretions, the insults and – tying it altogether – the warmth of Pepys' personality.
This walk takes place at 11 am on December 25. The meeting point is by the big Christmas tree in Trafalgar Square.
What a jolly way to start the Christmas festivities by taking part in the Charles Dickens Festival Walk. Frolicking in top hats, frock coats, bonnets and hooped skirts, you will be taken back to the exciting Christmas time in 1827. Parade around the guaranteed snow with a candle lit carol service.
This walk takes place at 9am and ends at 6pm on 3rd December 2022.
"I will honour Christmas in my heart, and try to keep it all the year. I will live in the Past, the Present, and the Future. The Spirits of all Three shall strive within me" – Charles Dickens
Our afternoon walk is all about the man who some think invented Christmas – he didn't! He re-invented it! Before Dickens and his stories came along Christmas was a rather small celebration on the Christian calendar. It was Dickens whose words plumped, fluffed and sprinkled Christmas all over the world making it the traditional Christmas we know today. So on Christmas afternoon we celebrate him, his words, his life, his London and his Christmas. A Christmas before Cola turned Father Christmas red. It's a delightfully Dickensian and detailed look at – an exploration of – the alleyways and Victorian hideaways off the Strand and Covent Garden districts, places rich in Dickensian lore and associations.
The Charles Dickens Christmas Day walk starts at 2 pm. The meeting point is by the big Christmas tree in Trafalgar Square. (How appropriate is that?)
---
Other Activities
Looking for other activities to do in London? The Christmas events calendar is back to normal after last year, so here are a few London Walks currated suggestions:
---
Private Tours
Want to organise a fun team social and don't know what your company Christmas Party is going to look like whilst social distancing? Why not book one of our Virtual Tours and we can organise the time and date to suit you. Bring your team or family together with one of our Christmas specials tour, just ring Fiona or Noel or Mary on 020 7624 3978 or email us at [email protected] and we'll set it up and make it happen for you.