Medieval Treasures from London Museums and Galleries with a focus on the most precious and beautiful treasures.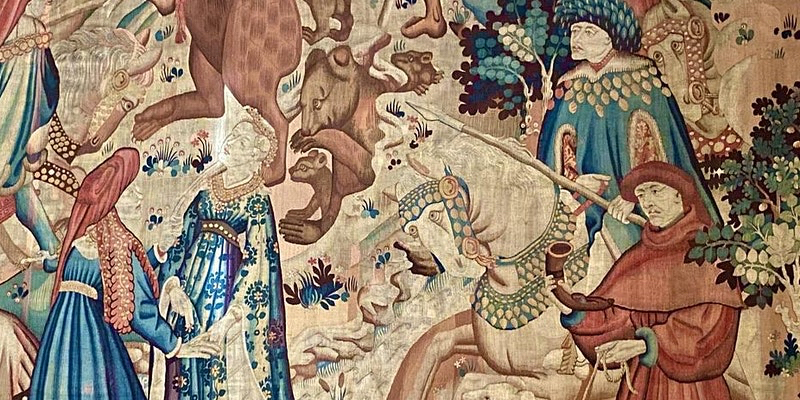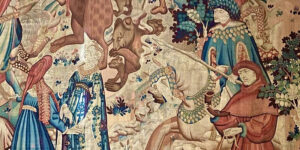 Treasures from medieval times are very rare: so much has been destroyed over time. Valuable, sumptuous items were melted down or stolen. Jewels were extracted from precious pieces in order to fashion new items. Textiles were either cut up for reuse in new pieces or did not stand the test of time. In addition changes of religion, fires and wars have affected our history and also our furnishings and decorative pieces of the past.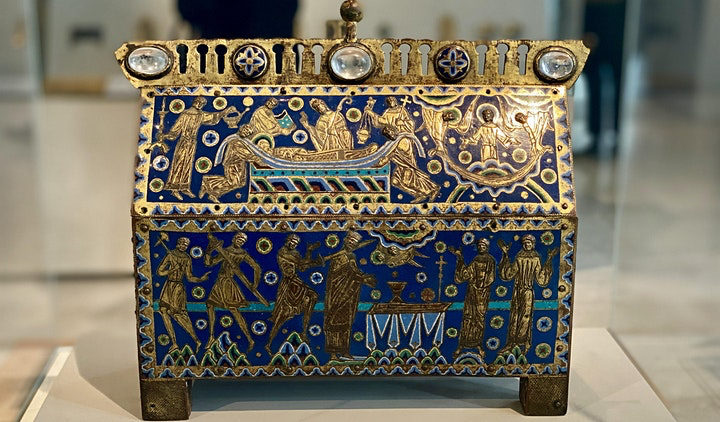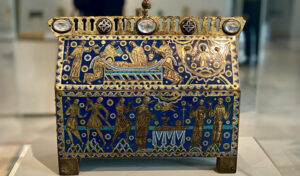 What remains is therefore to be treasured: Jewel encrusted artefacts, exquisite tapestries, precious vessels… you will be amazed at the workmanship and the beauty of these pieces; artisans of 600-1000 years ago were truly talented. Fabrics, glass, illuminated manuscripts, even medieval board games. We will bring together a stunning and fascinating selection from the Victoria & Albert Museum, the British Museum and the British Library.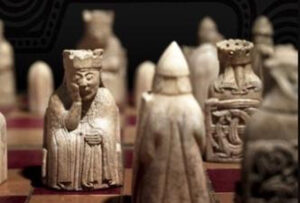 "Fascinating virtual insight into Ancient Cultures in the British Museum: A great tour of Ancient Cultures in the British Museum – couple of things I'd never seen and I'm a guide! Nice not to see the usual old things (literally)".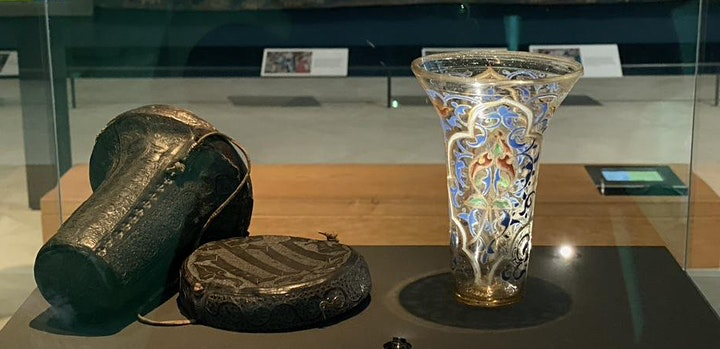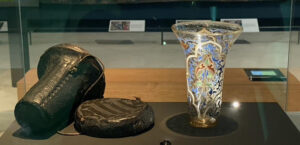 "Another brilliant virtual tour delivered by Anna! Such a great way to be transported to beautiful places and to be entertained by such personable and knowledgeable guide. With fascinating stories, facts and visual images, Anna takes us on a wonderful journey. Looking forward to the next one!"