What's on this one? Here's a taster: fan vaulting, Bow bells, a Mediterranean courtyard, a sermon timer, a mighty organ beneath Christopher Wren's most beautiful dome…
Served up by a brilliant guide.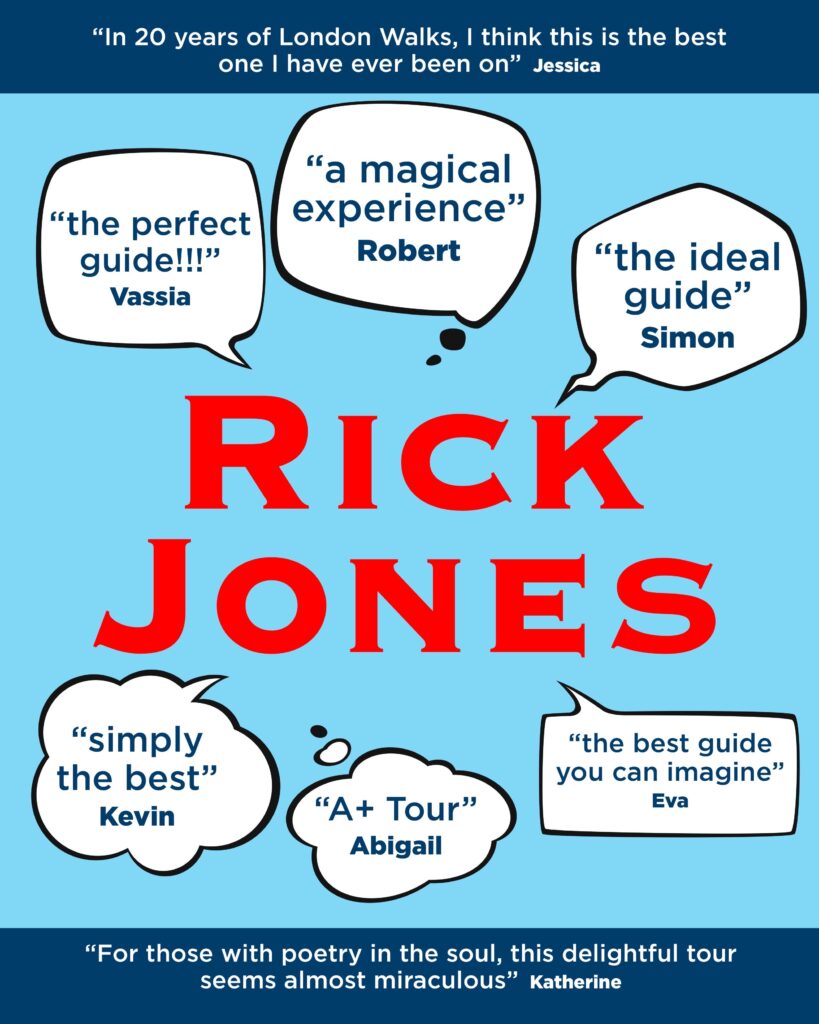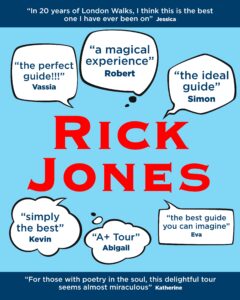 Want a five-word distillation of the tour?  Visual feast, no dull moments.
The tour begins at 10.30 am outside Cannon Street tube station and takes in the Wren churches St Mary Aldermary with its fan-vaulting delicate as lace,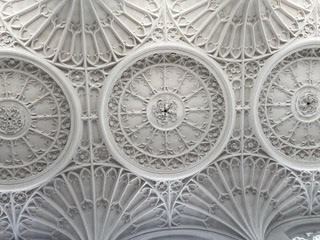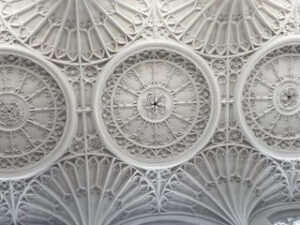 St Vedast with its discreet Mediterranean courtyard, St Mary-le-Bow with its bells and Norman crypt,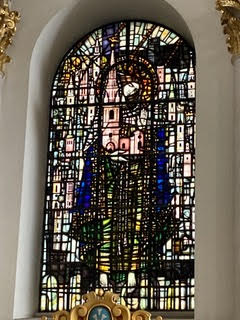 St Lawrence Jewry with its mayoral connections and St Stephen's Walbrook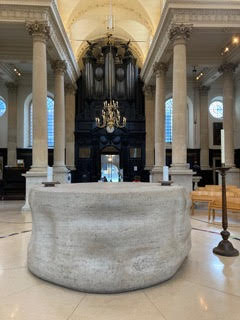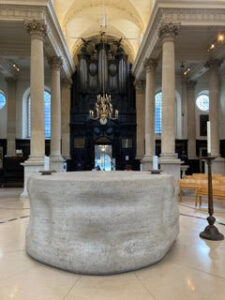 with the architect's rehearsal dome where the tour ends in time for the free lunchtime organ recital which you may stay for.
The tour also includes non-Wren churches St Giles Cripplegate with links to Shakespeare, Milton, Cromwell and Bunyan and Hawksmoor's St Mary Woolnoth with links to TS Eliot and Revd John Newton, slaver turned abolitionist and author of Amazing Grace.