They've done it again! Here's a new towpath walk created by the London Walks Regent's Canal Walks team of guides.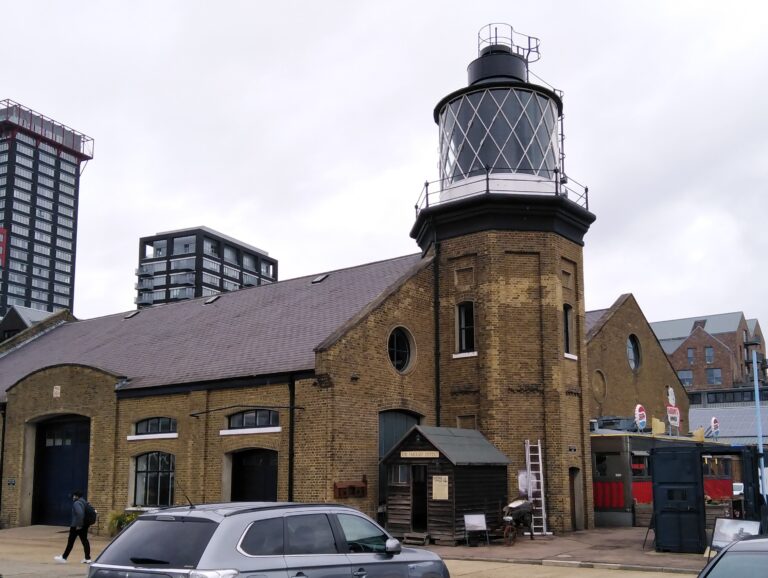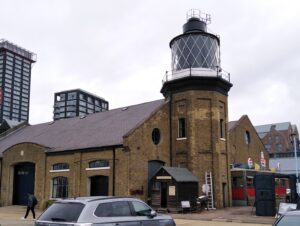 When built, the big new Victoria Dock made all the earlier up-river docks look out-of-date.
Now, the Excel Centre and the Cable-car and a watersports centre make up the view from the new GLA Assembly building.
Next, a view of where HMS Warrior was built. The world's first all-iron warship, it is preserved at Portsmouth.
Across the river, a total change in style – the O2 Arena is a popular music concert venue, as well as a Basketball stadium.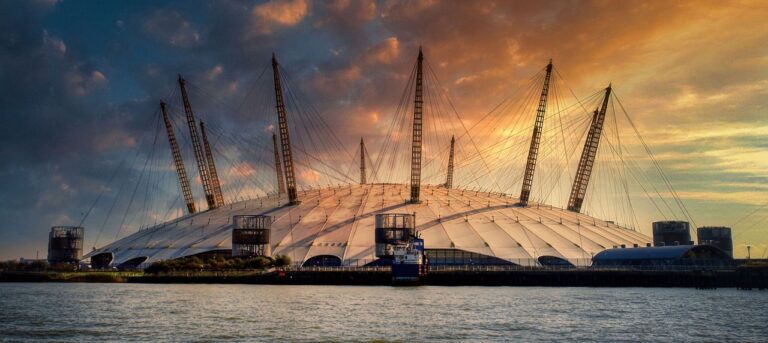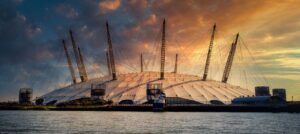 And watching over the Thames is London's only lighthouse.
Virginia Quay speaks for itself: the Settlers Monument commemorates the men on their three ships, the "Susan Constant", the "Godspeed", and the "Discovery", who set sail for America, to found the first permanent English colony at Jamestown, Virginia in 1607. Navigating across the ocean with an astrolabe would have seemed like space travel today.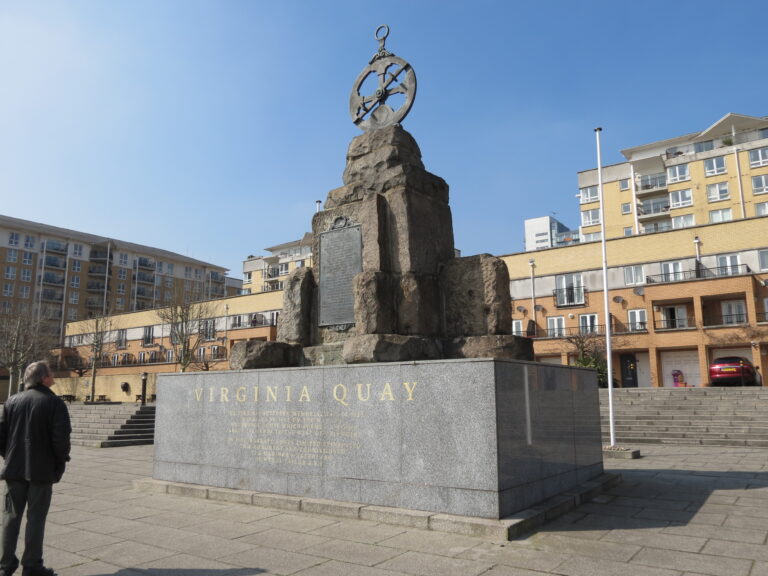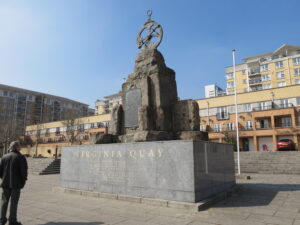 Next, a walk along a timeline  –  along the Greenwich Prime Meridian.
Then on to East India Dock, once home to the famous East India Company, and remembered for all kinds of exotic spices.
PRACTICALS
The Royal Victoria Dock – Thames – East India Docks Walk takes place at 2.30 pm on Sunday, March 19th; at 2.30 pm on Sunday, June 4th; and at 2.30 pm on Sunday, November 5th.
The meeting point is outside the Royal Victoria DLR station, Emirates Airline / Seagull Lane exit.
.
The walk finishes at East India DLR station.