Short read. Exactly what (and where it says on the tin. This one is the latest of the London's watercourses walks created and guided by the IWA (Inland Waterways Association) and Regent's Canal Walks team (Roger and his merry band of IWA members).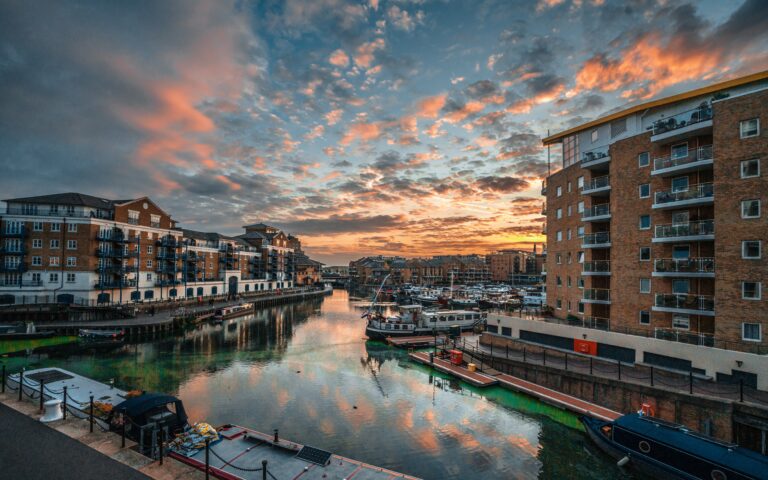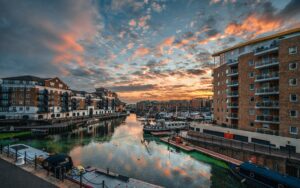 N.B. this walk has to be booked. It is a towpath walk – space is limited – and in consequence, we strictly limit the number of walkers to 14. More than 15 people (guide plus walkers) it is impossible to maintain social distancing.
Long read. Limehouse. The history astonishes. So does the place today. Part gentrified, part solidly working-class. Forms the north-western gateway to the Isle of Dogs. Takes its name from the limekilns that operated from the mid-14th century, converting Kentish chalk into quicklime for the capital's building industry. From the 16th century ships were built at Limehouse and traders supplied provisions for voyages. Wealthy merchants erected fine houses on Narrow Street, especially in the early 18th century. The church is one of Hawksmoor's greatest achievement. There's London's oldest canal. London's first Chinatown – it gained a reputation for gambling and opium-smoking. (Limehouse was the backdrop for the Dr Fu Manchu films.} The heart of old Limehouse survived the post-war redevelopment that transformed so much of the East End. The historical pickings don't come much richer than at Limehouse. The very name used to be a verb meaning "to make fiery political speeches." And the Thames? Just this: the walk will make you see – and appreciate and understand – the river anew. See it and its corsetry literally and figuratively: its history, its characteristics, the intimate – and unique – connection between city and river. And Docklands? Well, put it this way, the former ports of London are an evolving new world. Spectacularly so. Anything else? Yes, this walk takes a different route – does not duplicate – our Docklands Walk. You want a summation of the matter? Try this: "look where you will throughout the civilisation of Europe you will not find, save in the case of London, this complete interdependence between a great town and its river."  That's the matter in one sentence. You want it in one place, in one walk – it's this place and this walk.
THE LIMEHOUSE – THAMES – DOCKLANDS WALK – THE PRACTICALS
The meeting point for the Limehouse – Thames – Docklands walk is just outside the Westferry Docklands Light Railway (DLR), by Cycle Hire Point.
The Limehouse – Thames – Docklands Walk takes place at 2.30 pm on Sunday, April 16th and at 2.30 pm on Sunday, June 18th.
The Limehouse – Thames – Docklands walk is one of a series of Regent's Canal and other Inland Waterways walks that we conduct in partnership with the IWA (Inland Waterways Association). There are now getting on for a dozen different canal and inland waterways walks. The canal walks' regular slot is the 2.30 pm Tour du Jour offering on the first and third Sunday of every month. And there are usually a handful of "guest appearance" canal walks that run as "Specials" on selected dates in any given Summer or Winter London Walks programme.
LONDON WALKS REVIEWS
"London Walks puts you into the hands of an expert on the particular area and topic of a tour…" The New York Times
"by far the most impressive series of walks that I have ever encountered are those offered by London Walks"  Travel and Enjoy
"Even jaded Londoners find these London Walks a source of astonishing gems of information about the city in which they live." Daily Mail, Top London Treats
LONDON WALKS PRIVATE WALKS
If you can't make the regularly scheduled, just-turn-up, public Limehouse – Thames – Docklands walk do think about booking one as a private tour. If you go private you can have the Limehouse – Thames – Docklands Walk – or any other London Walk – on a day and at a time that suits your convenience. We'll tailor it to your requirements. And – always with private London Walks and tours – we go to great lengths to make sure the guide-walker(s) "fit" is well-nigh perfect. Ring Fiona or Noel or Mary on 020 7624 3978 or email us at [email protected] and we'll set it up and make it happen for you. A private London Walk – they're good value for an individual or couple and sensational value for a group – makes an ideal group or educational or birthday party or office (team-building) or club outing.
GIVE THE GIFT OF LONDON WALKS
A private London Walk makes a fab present – be it a birthday or anniversary or graduation gift or Christmas present or whatever. Merchandise schmerchandise (gift wrapped or not) – but giving someone an experience, now that's special. Memories make us rich.
LONDON WALKS – STREETS AHEAD!
Don't just take it from us or the New York Times
THE FAMOUS WHITE LONDON WALKS LEAFLET
"Nah, don't need it, got it all here," you say. Er, roaming charges? Er, dead battery? Er, reading your phone in the bathtub and you drop it? [Smelling salts interval: sick as a parrot. ashen-faced.] Er, read the famous white leaflet in the bathtub and you drop it what do you do? Er, you dry it out. Anyway, maybe worth making a mental note that you can always pick up the famous white London Walks leaflet at the Cafe in the Crypt at St. Martin-in-the-Fields, the old church in Trafalgar Square. They're on the Information Table there, right by the box office. And indeed they also display them on the shop counter, right by the cash register. And it's win-win because the Cafe in the Crypt is one of the town's delights. Should be on everybody's London itinerary.