Short read: To get to know the Regent's Canal is to tap into a completely different London – a London most people never see.
Longer read: It's old, back-door, far from the madding crowd London. It's a London where time slows right down – to the pace of the horse-drawn canal barges. Or I suppose you could say it's a London where time stopped – nearly 200 years ago! At one time the Regent's Canal's Limehouse Dock was the gateway to the whole of the UK canal network. And what a gateway: it's an impressive 10 acres of water and four acres of quays and wharves –- plus the entry lock into the Thames, two miles below London Bridge.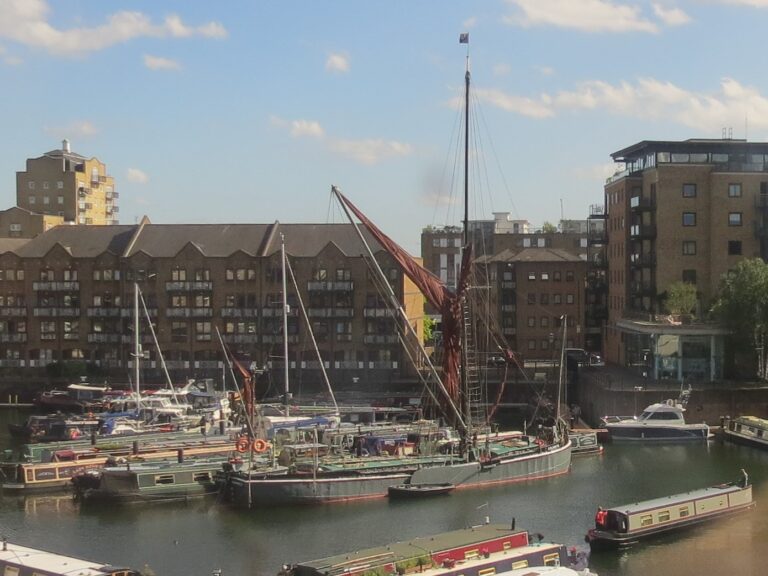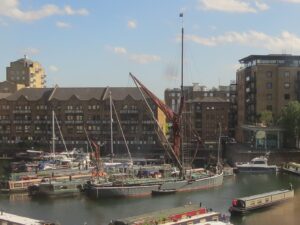 And it's not just what you see – it's how you see it. Because guided as they are by members of the IWA, the Regent's Canal walks show you special bits and bobs – tiny details that open up an age and an era, that explain the workings of the canals. N.B. The walk ends near Limehouse station. It's part of the Docklands Light Railway (DLR) system, which, if you think about it, makes for an almost dizzying transformation: from the Age of Canals to cutting edge 21st century London! The DLR is a completely automated, elevated whoosh – with lots of Wow! factor – through the largest urban redevelopment in Europe. And if you've got a 2-Zone Travel Card, well it's a "ticket to ride" on the DLR.

LONDON WALKS PRACTICALS
Regent's Canal – Mile End to Limehouse takes place at 2.30 pm on Sunday, May 7 and at 2.30 pm on Sunday, October 1.
The meeting point for the Regent's Canal – Mile End to Limehouse walk is just outside the exit of Mile End Tube.

LONDON WALKS HORS D'OEUVRE
The Regent's Canal – Mile End to Limehouse walk is one of a series of Regent's Canal and other Inland Waterways walks that we conduct in partnership with the IWA (Inland Waterways Association). There are getting on for a dozen different canal and Inland Waterways walks in their repertory. The Canal Walks' regular slot is the 2.30 pm Tour du Jour offering on the first and third Sunday of every month. And there are usually a handful of "guest appearance" canal walks that run as "Specials" on selected dates in any given Summer or Winter London Walks programme.
There's more. The guides are all members of the IWA. They have some formidable expertise – know the canals better than "ordinary mortals" And – how special is this – they donate their fees to the IWA. So you're supporting a good cause – doing a seriously good turn – when you go on one of our canal walks.