Short read: Welcome to the Cinderella stretch of the Regent's Canal.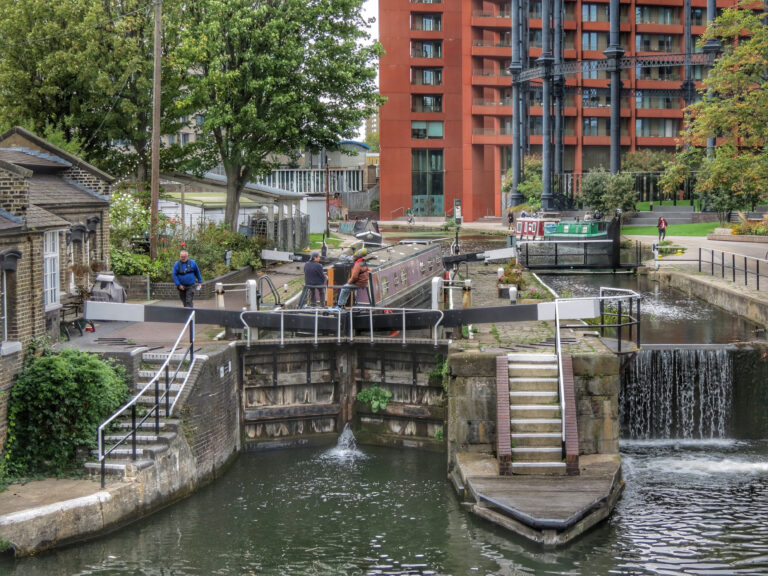 Long read: Forget the pavement, the sidewalk, the street, the beaten path. The towpath – unseen, untrodden, unexplored, unknown London – beckons. The London of a couple of centuries ago. A London of tunnels and bridges and narrowboats and locks. To say nothing of the life and death struggle between the workhorses of the canals and the iron horses of the railways. Ooh. Ah. Yes. The towpath. Shows you a stretch of London – a secret interstice of London – you won't have seen before. And makes for a fascinating look at our past.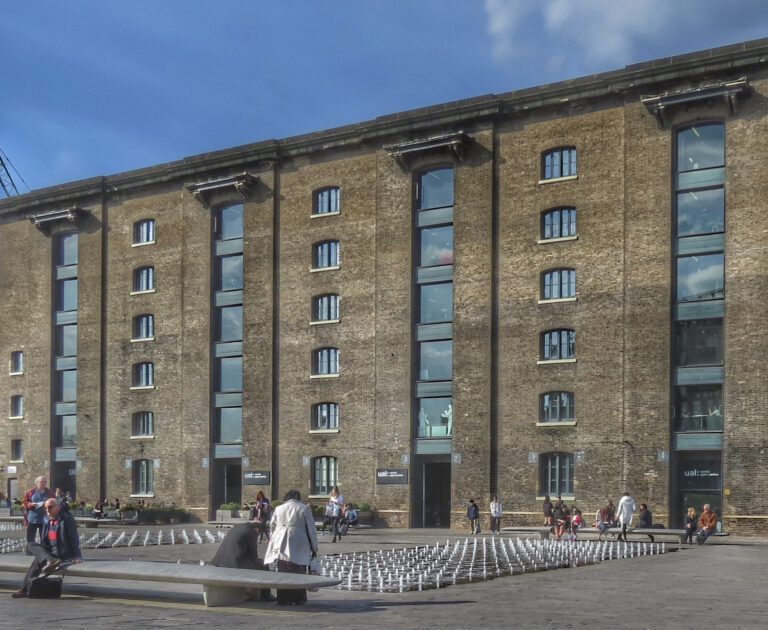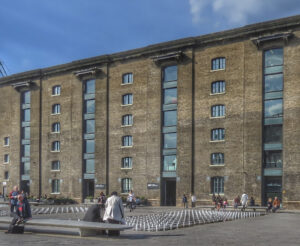 And maybe at our future. In the shape of the Granary Building complex. To see London you have to hear it. So hear this: Granary Building. That's right. It was the trans-shipment point for cargoes of grain – from the north by rail into waiting canal barges. It's now a hub of the fashion industry, the home of the buzz, the centrepiece of a complete transformation of the area. And more shape-shifting – a splendid nature reserve on what was an industrial site. And mind's eye transformations as well.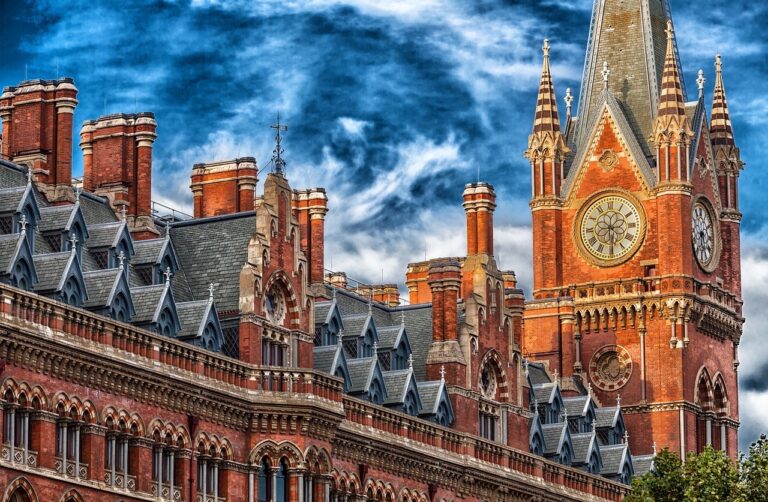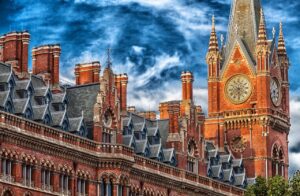 Great connections and asides and notations – a telling Dickens glimpse, for example. And the usual – usual? – canal life and times and culture and history details. Everything from horse dips to tow rope scars to ARP gates. All of it leading up to that "well I never" home stretch, that London historical, architectural, cultural and literary bonanza: St. Pancras Old Churchyard (the Hardy Tree, JC Bach, resurrectionists, Dickens, etc.), down St. Pancras Road (more Dickens, that amazing RAF St. Pancras tale, etc.) and St. Pancras International Station (Betjeman, etc.). Welcome to the Cinderella stretch of the Regent's Canal.

THE MEETING POINT
The meeting point is by the taxi queue next to Pret a Manger  just outside King's Cross Railway Station and King's Cross Tube Stop.
N.B. The "Latecomer's Catch-up Stop" is on the canal towpath, at the York Way Bridge, immediately north of King's Cross Station. The walk ends at St. Pancras International Station, just across the street from King's Cross Station, so it's effectively circular.

REGENT'S CANAL WALKS – THE FULL PROGRAMME
London Walks normally runs two different Regent's Canal Walks every month. Their allotted place is the 2.30 pm Tour du Jour slot on the first and third Sunday of each month.
In addition to the bi-monthly Sunday at 2.30 pm canal walks there are always a few Regent's Canal and other Inland Waterways "wild card" walks that come up as "specials" and in other Tour du Jour day and time slots.
As for routes – there are now over 20 different Regent's Canal and other Inland Waterways walks. Each of them gets a couple of airings (or more) every year. They're guided by members of the Inland Waterways Association.

LONDON WALKS HORS D'OEUVRE
The Regent's Canal  King's Cross – Granary Square – St. Pancras walk is one of a series of Regent's Canal and other Inland Waterways walks that we conduct in partnership with the IWA (Inland Waterways Association). There are getting on for a dozen different canal and Inland Waterways walks in their repertory. There are usually a handful of "guest appearance" canal walks that run as "Specials" on selected dates in any given Summer or Winter London Walks programme.
There's more. The Canal Walks guides – Aileen, Charlie, John, Mike, Richard and Roger – are all members of the IWA and have many years' experience exploring the inland waterways by narrowboat (and, in Roger's case, canoe). They have formidable expertise – know the canals better than "ordinary mortals." And – how special is this – they donate their fees to the IWA. So you're supporting a good cause – doing a seriously good turn – when you go on one of our canal walks.