Short read: Culinary Destinations – Afoot, Fooding & Feasting in The Strand & Covent Garden.
IT ALL COMES DOWN TO THE GUIDING
Don't just take it from us…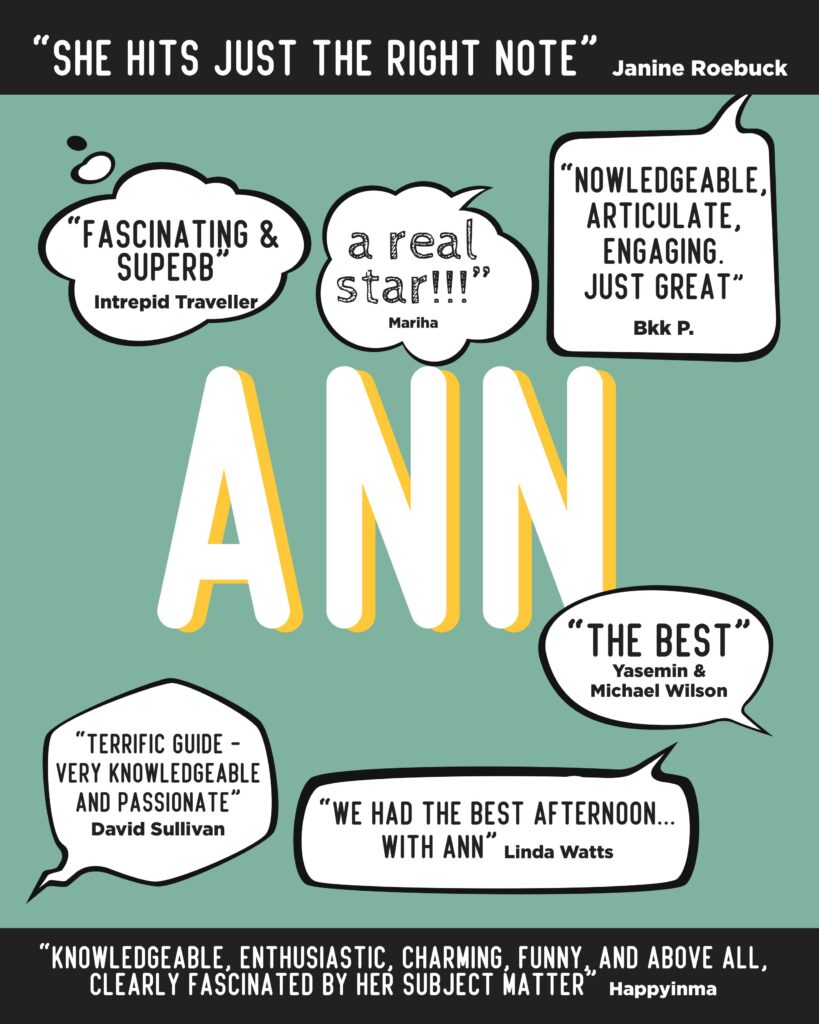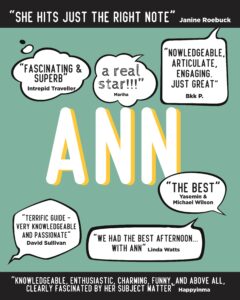 Long read: Take a walk along the Strand. 140 years ago the lower classes bought ham sandwiches in the street here, while the upper classes were eating the magnificent delights prepared for them at the Savoy Hotel by the king of chefs and chef of kings, Auguste Escoffier. You've eaten the peach Melba he created – Ann will give you some more of his glamorous peach recipes to run up at home.
Julia Child version: "People who love to eat are always the best people."
This walk covers London's foodie history in and around the Covent Garden district, best known nowadays for shopping and eating, but for centuries the biggest market in the country for fruit and veg. The first tv chef, the best selling cookery author of all time, the muffin man of Drury Lane all make an appearance, as does that iconic English dish roast beef. We'll avoid the crowd by taking some of the peaceful back streets and alleyways, and if we're lucky we may end with a real cup of English tea.
 PIE CRUST TO UPPER CRUST – THE PRACTICALS
The Pie Crust to Upper Crust Foodies walk takes place at 10.45 am on Saturday, February 11th. The meeting point is just outside the Villiers Street exit of Embankment Tube.
N.B. the walk takes about two hours and ends at Twinings, the legendary old tea dealer's across the street from the Royal Courts of Justice on the Strand (and a three-minute walk from Temple Tube). See our dedicated Foodies' London page for all of the Foodies' London Walks Ann does (four completely different, regularly scheduled, public walks and a Chocoholics' London Walk that can be booked privately).
LONDON WALKS HORS D'OEUVRE
"Definition of  'muffin worry' – an old ladies' tea party."
LONDON WALKS VIDEO
The video is of Ann's Epicurean, Gourmets', Foodies' London Walk but it'll give you an idea of what a Foodies' London Walk is like (and it also showcases the calibre of the guiding).