Short read: This is reconnaissance on the razzle – the search-party that syncopates.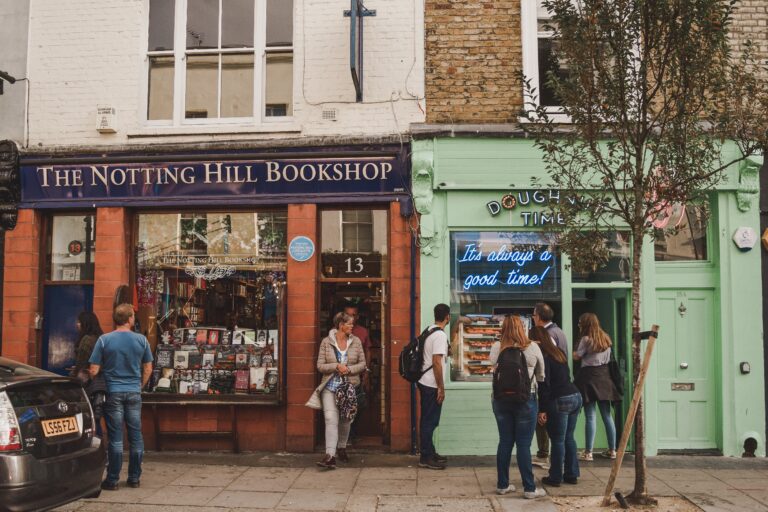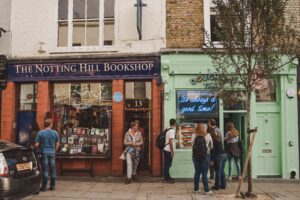 Short listen: Meet your guide, let him tell you a little bit about this tour – about Notting Hill and Portobello Road! It's Tom's podcast about the walk.  It's a good listen. Tom's a barrister (a "recovering lawyer") and ace Blue Badge guide. He's fun, witty, engaging, friendly, whip-smart, charming – what's not to like.
And as long as we're at it, meet your other guide. This podcast is a clip from Richard III's Notting Hill & Holland Park Virtual Tour. It'll make you want to go on it (the Virtual Tour) and on the outdoor, shoe-leather-on-pavement Notting Hill and Portobello Market walk.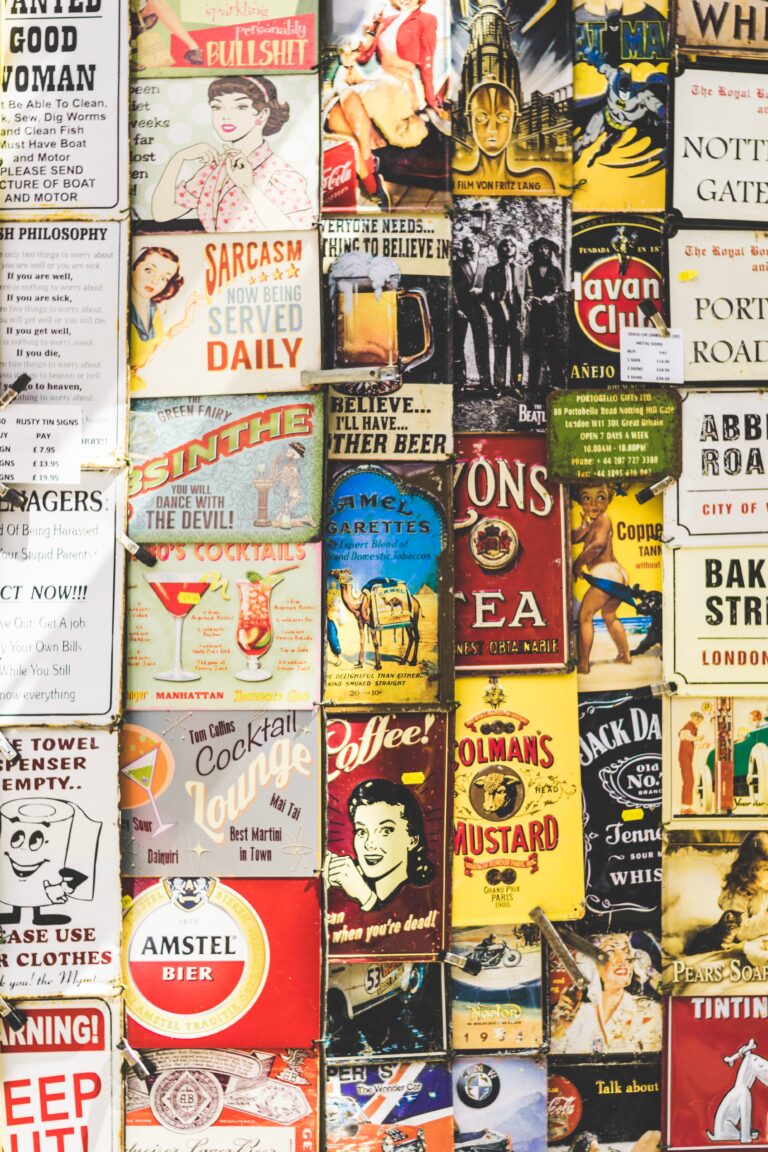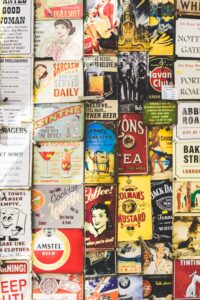 Long read: Because Notting Hill on a Saturday morning – market morning! – is curious and colourful, offbeat and yeasty. Here you walk with a ticket of freedom – a pass to scintillating escarpments. Just consider what's squeezed out onto the palette this hillside: swells and scruffs; market stalls and scandal; Jimi Hendrix and Carnival; Cut-Throat Alley and Victorian Gothic; Madonna and Hugh Grant (let alone Julia Roberts and that bookshop); cottages, potteries and piggeries; colour washed mews and cab shelters and a racecourse and the gout route to Bath and butchers in straw hats and an invisible boundary between the present and the past… Magic! Guided by Tom, Brian or Richard III.  N.B. the Notting Hill & Portobello Market Walk ends in Portobello Market, very near Notting Hill Gate Tube Stop.

Hugh Grant read: "…the world I live in. Which is here – Notting Hill – not a bad place to be. There's the market on weekdays, selling every fruit and vegetable known to man. The tattoo parlour – with a guy outside who got drunk and now can't remember why he chose 'I love Ken.' The radical hair-dressers where everyone comes out looking like the Cookie Monster, whether they like it or not. Then suddenly it's the weekend, and from break of day, hundreds of stalls appear out of nowhere, filling Portobello Road right up to Notting Hill Gate and thousands of people buy millions of antiques, some genuine and some not so genuine. So this is where I spend my days and years – in this small village in the middle of a city…"

NOTTING HILL & PORTOBELLO MARKET – THE PRACTICALS
The Notting Hill & Portobello Market walk takes place every Saturday at 10.45 am. Meet Tom MBE, Brian or Richard III just outside the exit of Holland Park Tube.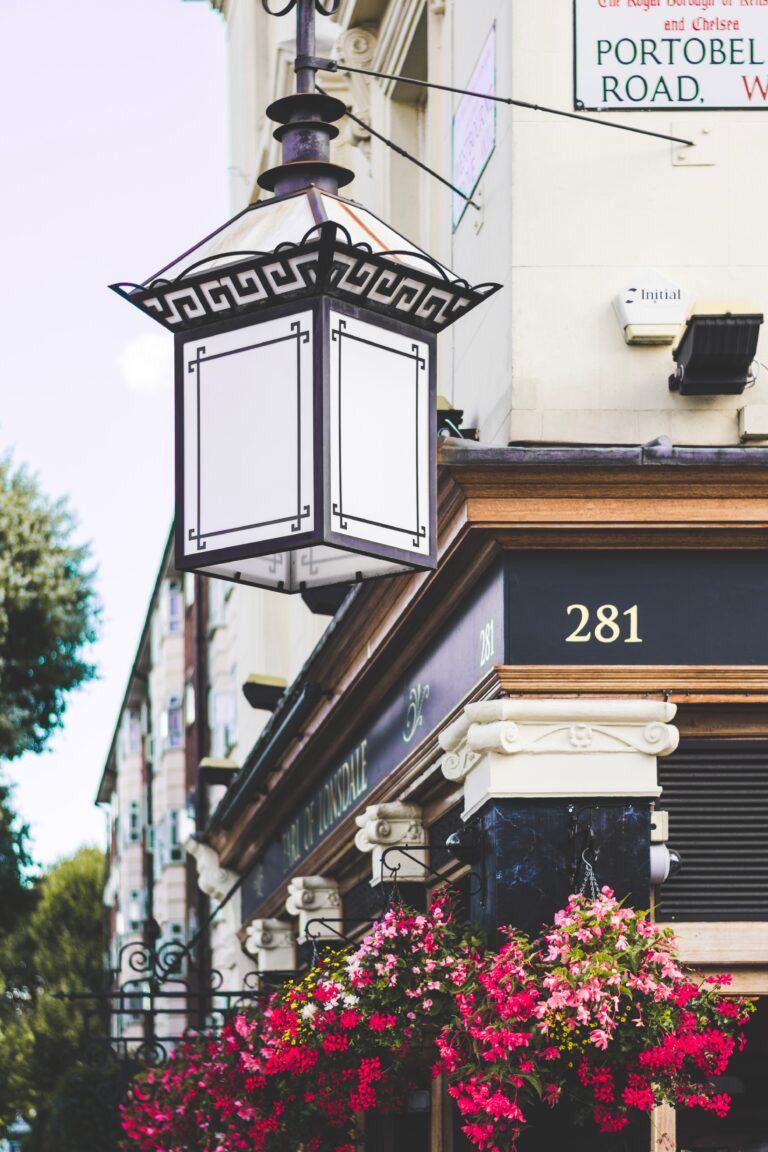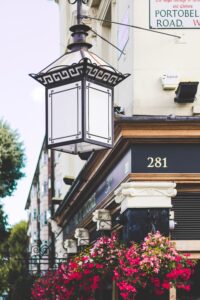 IT ALL COMES DOWN TO THE GUIDING
Don't just take it from us…