Jiving cats –
superior beings cats –
much-loved cats –
mouse officer cats – tomcats –
cool and curious cats –
in-charge cats –
got the cream cats – Chairman Meow cats –
ineffable disdainers of dogs…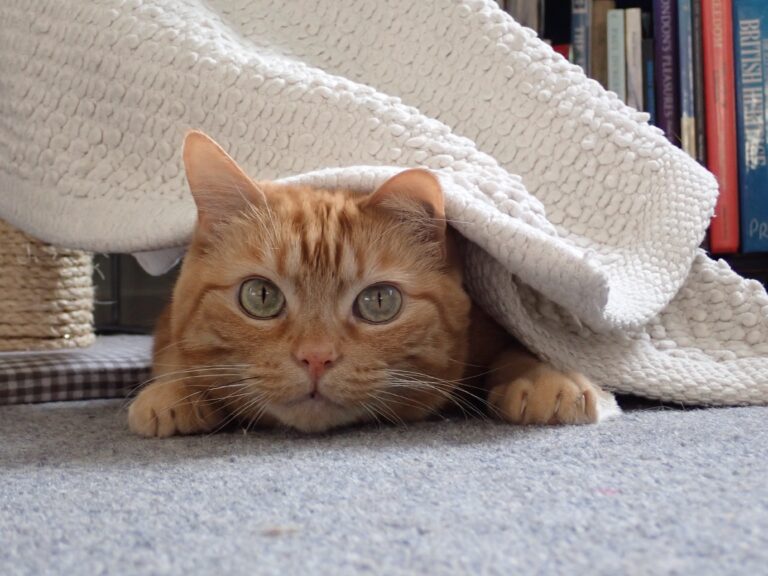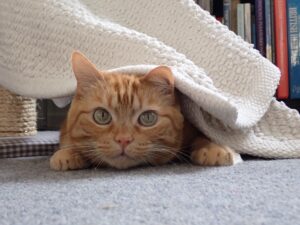 "The smallest feline is a masterpiece." – Leonardo da Vinci
There are cats everywhere with admirers throughout the world. From the Ancient Egyptians to our own family
friends…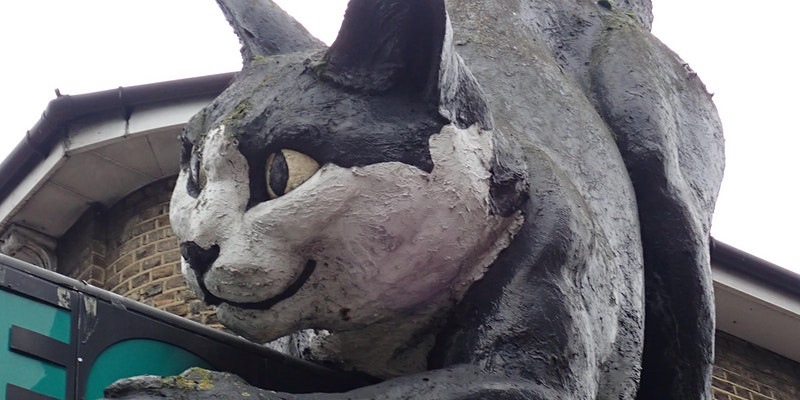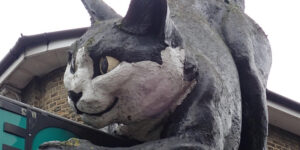 "No matter how much cats fight, there always seem to be plenty of kittens." – Abraham Lincoln
There are cats everywhere. While the Ancient Egyptians may have worshipped them as gods, most of us know our neighbourhood cats as friendly bundles of fur and whiskers. Some are shy and hideaway, some stroll up to strangers for a casual caress. Some achieve a level of fame beyond their neighbourhood, beyond their era. Companion cats, working cats, cats on mats, mousers, ships' cats, famous and infamous cats, storybook cats and cats who are immortalised in statues, stained glass windows, even fridge magnets. Myriad cats who feature on this tour. So settle down with your own resident feline, if you have one, and enjoy.
"There are two means of refuge from the miseries of life: music and cats." – Albert Schweitzer
LONDON'S BELOVED MOUSE OFFICERS

Photo by Amy Baugess
"In ancient times cats were worshipped as gods; they have not forgotten this." – Terry Pratchett
DON'T JUST TAKE IT FROM US
"Absolutely wonderful cat-related tour. Isobel has honed this trip around the Capital into the most perfect hour for anyone who loves cats and London. Inspired by her tour, the following day I cycled to see Ada Salter, her family and her cat ( no name known) and gave it a little head pat. I'll be heading along to do the same to 'Hodge' at Southwark Cathedral as soon as lockdown allows."  Jill Mead, London, photo-journalist
"I loved this cat tour, really interesting, informative and entertaining all at once. We covered a lot of ground, much more than in a walking tour. Having done Isobel's tours pre-pandemic her presentation is just as brilliant and amusing online as in person. Highly recommend."  Janet, London
"Cool and Curious Cats – and they are everywhere when you open your eyes, as Isobel does! I've zoomed in on Isobel's virtual tour of Cool and Curious Cats on Monday and I must say, I didn't expect such a variety of fascinating stories of our beloved mouse officers across the big city London. From battered (but saved) cats as a trademark for a shopping center to rodent exterminators on ships and in houses of politicians to much-loved family members or cathedral mascots. Once you open your eyes and stroll through the streets of London, apparently a famous cat waits around almost every corner and in every part. Isobel was very generous with her knowledge and the various anecdotes about the cats and their owners, spicing up her stories with a bit of a smile or even a laugh every now and then. She made me want to see them for myself, so next time I'll be in London (whenever we will be able to travel again), I'll visit one or two of those spots and remember the stories heard in that Zoom Meeting in March. Thank you, Isobel, it's been a pleasure!"    Barbara, London and Austria
"I had been told that the training procedure with cats was difficult. It's not. Mine had me trained in two days." – Bill Dana

Photo by Koen Eijkelenboom
PRACTICALS
Tickets for our walks are restricted in numbers, so that we can be more sociable and better discuss what we have seen and learned.
This tour will be using Zoom. After you book your tour we will send you a Zoom invitation and password. NB. You will need to have downloaded the Zoom app to take part in this virtual tour.
CAT AFTERWORD
"Cats are connoisseurs of comfort." – James Herriot

Photo by Iz & Phil