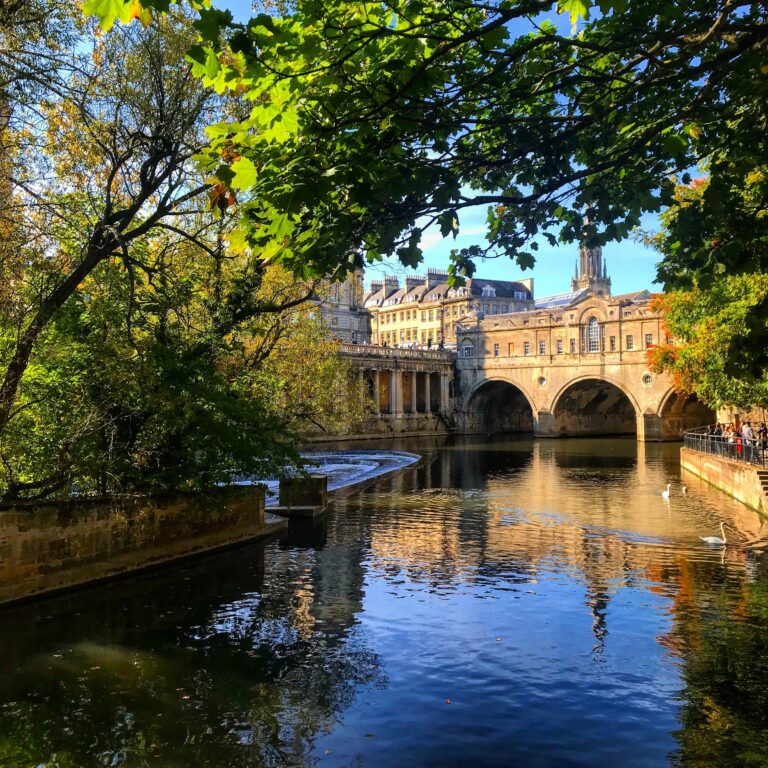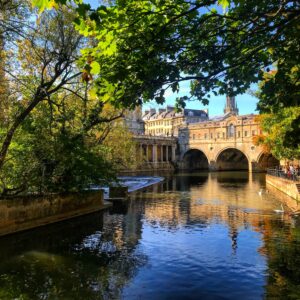 Join Aaron* on a virtual walking tour of the City of Bath on a sunny day. We will discover the Roman remains that until the 19th century laid buried under the city. Before heading out towards the wonderful Georgian architecture that made this the place to be in the 18th century. Along the way we will meet the characters that transformed Bath from a small town at the edge of the Cotswolds to the City of Golden stone nestled in a green valley.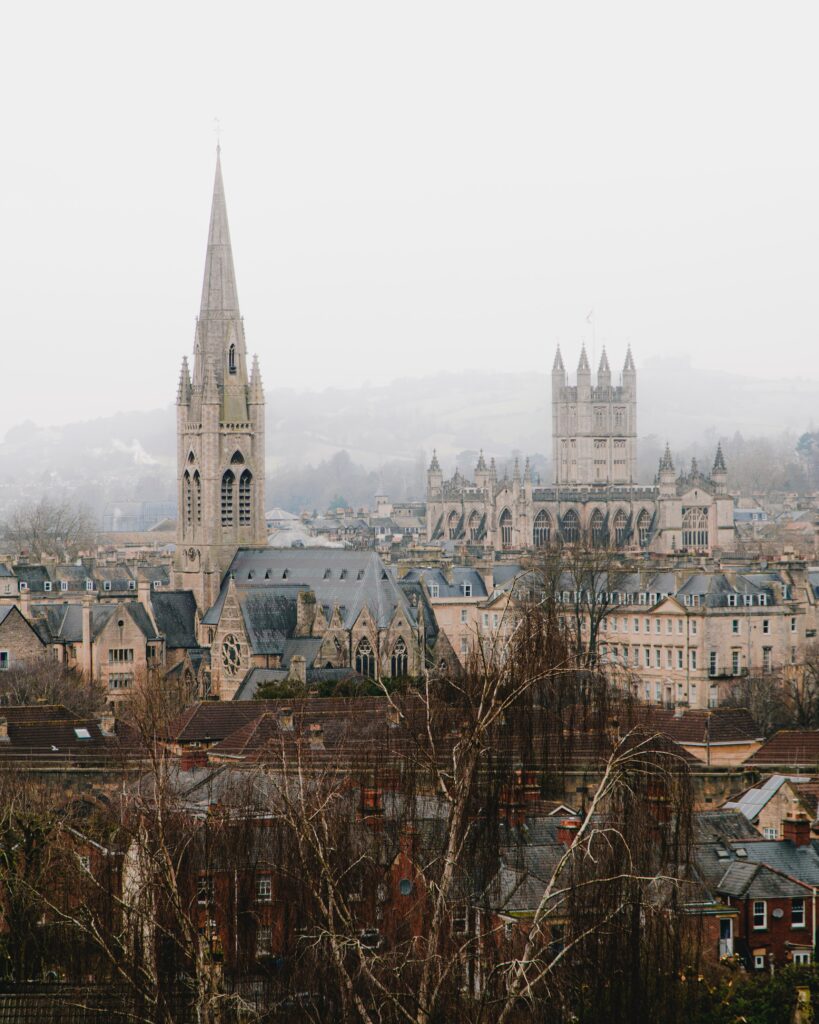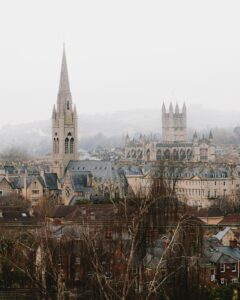 *One very special guide: Cambridge University academic (Paleontologist – yes, dinosaur expert – regularly publishes in his field), top-flight Blue Badge Guide, City of London Guide, elite member of the Mayor of Bath's Corps of Honorary Guides. My (David's) immediate, brook-no-opposition reaction when I went on it: "we're going to Bath (even though we've been many times) with our best friends and we're going to hire Aaron to show us round." My best friend's immediate reaction – it came in an email to me within an hour of his having been on the tour (he went on it two weeks after I did): "we have to go to Bath our next trip [David and Margie live in Manhattan] and hire Aaron to show us round. And then hire him for a second trip to Lyme Regis, have him guide the city and especially all that fossil territory, the "Jurassic Coast."
Talk about corroboration!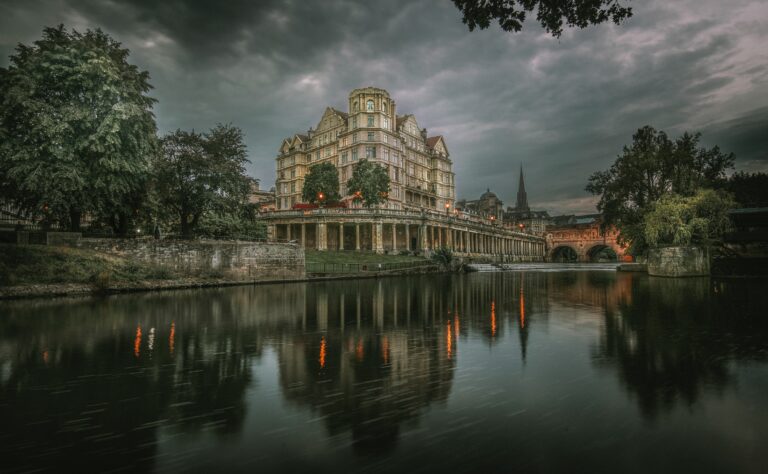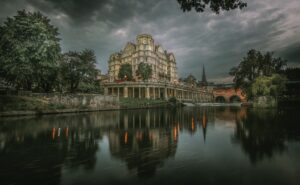 If you want to hear Aaron, here's an interview he gave about the recent sensational discovery, made by a four-year-old girl on a beach in Wales, of a 220-million-year-old dinosaur footprint. What you'll find is an extremely bright guy who wears his erudition lightly. He's fun, friendly, enthusiastic, off-the-charts articulate, easy to listen to.