IT ALL COMES DOWN TO THE GUIDING

Take another look. If I were going to take Julius Caesar, Charlemagne, Dante, Elizabeth I, Adam Smith, George Washington and Claude Monet on a London Walk this would be the one. Because of where it goes and what we see. It's the oldest part of London; it's also the most aggressively modern part. After-hours it's transfigured: crystalline, transparent as a dragonfly, submerged in its past. We can peer into its depths.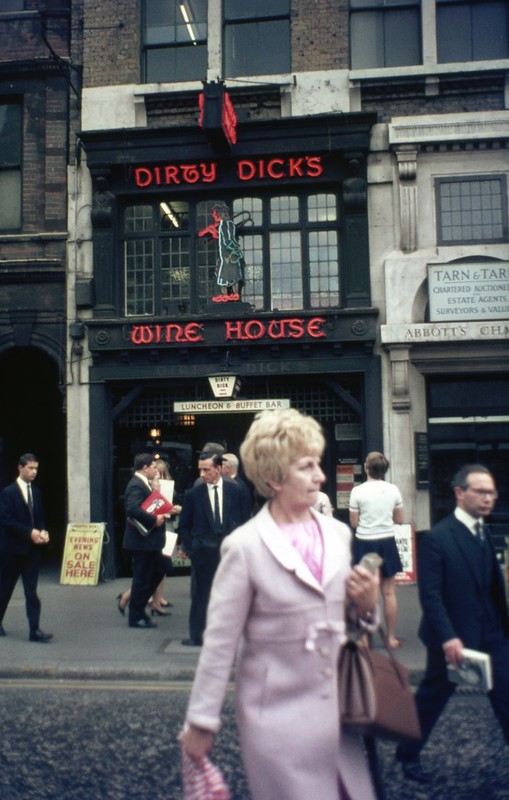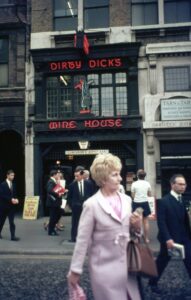 And then rub our eyes and wonder at a church that "transcends originality," at the only private house in the country with its own court and cells, at a lost river, at a jewel box of a market, at Dirty Dick's, at the architectural equivalent of a butterfly collection. And to see it at night – washed in blue and green light – it's like moving, stunned, through the crevasses of a mountain glacier! And that's just first impressions, a quick scratch at the surface. The behind-the-scenes stuff – hidden courtyards, dimly lit alleyways and wonderful old pubs* – will take us right down into the depths of London's ancient past.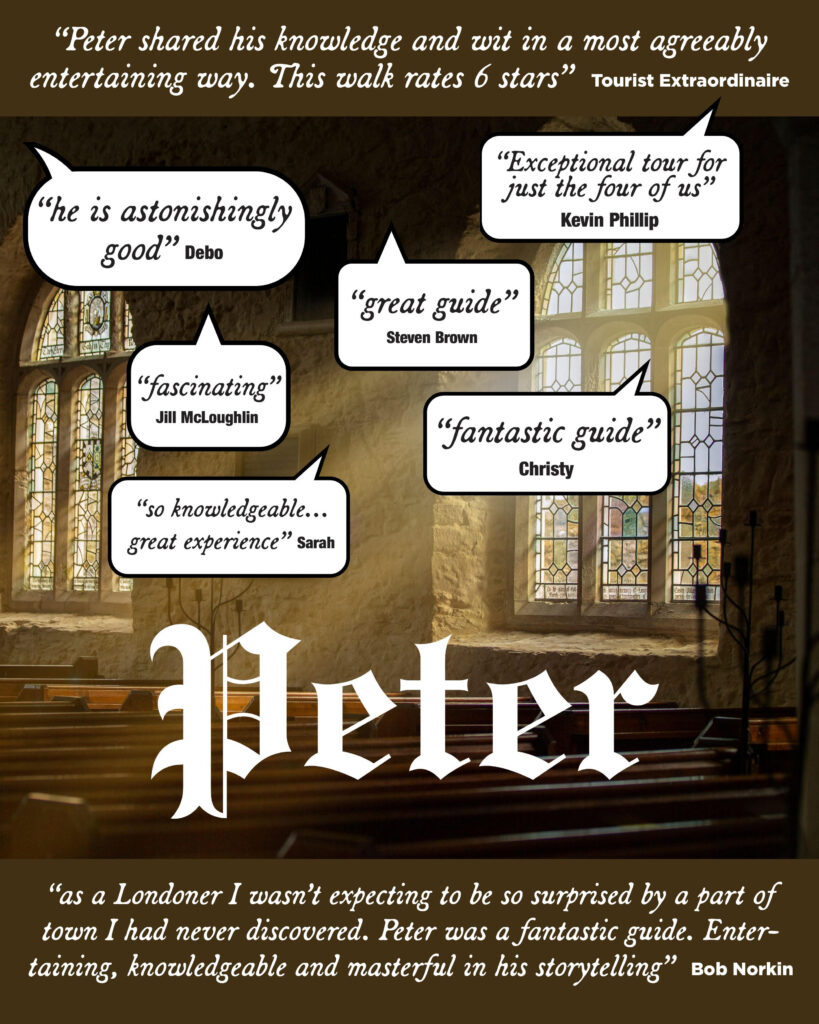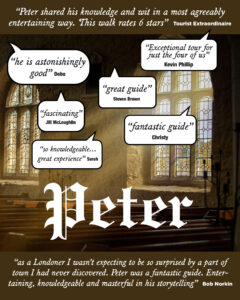 Guided by Peter. *Pubs included, post-walk curry an optional extra.

LONDON WALKS PRACTICALS
The Ancient City at Night walk takes place every Tuesday evening at 6.30 pm. The meeting point is outside exit 3 (by the Wellington statue) of Bank Tube Stop.  N.B. the walk ends at Dirty Dick's, very near Liverpool Street Station. 

LONDON WALKS REVIEWS
"the unfailingly fascinating London Walks… If you can't find one [of their tours] that captures your fancy, maybe you really are tired of life"  San Francisco Chronicle
"If you want to know London better, if you want to learn some things about the world's most cosmopolitan city that most people who spend their lives there never learn… I can think of no better investment than London Walks"  The New York Times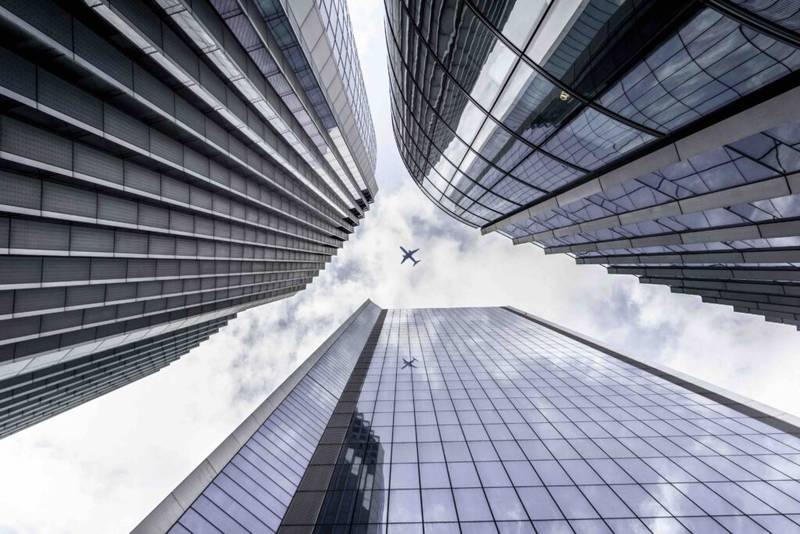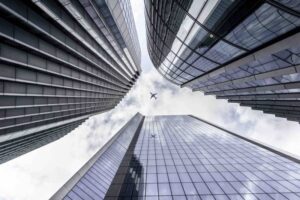 "We went on the Ancient City By Night tour on a recent visit to London. Our tour guide Peter was absolutely brilliant at bringing the history of the City of London to life. It was a highlight of our visit. His knowledge of his subject seemed infinite and his delivery was so professional. He was funny, clever and engaging and the two hour tour went far too quickly. We enjoyed it enormously and when next in London will be seeking out another London Walks tour – preferably with Peter!"  dtolly (Derby, United Kingdom).