Customer tells it like it is:  "Day trip to Oxford and Cotswolds FIRST CLASS…HIGHLY RECOMMENDED!!!"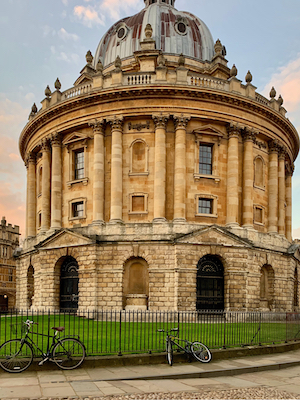 "This is about my 6th London Walk – LOVED LOVED LOVED them all!! Last time I was in London I paid WAY MORE money for a private tour with another company to the Cotswolds and was unimpressed. THIS TIME I got smart and went with RICHARD and LONDON WALKS and my husband I LOVED every minute of it! So much great information, his demeanour is amazing, and the day was perfect – the right amount of time for lunch, tours, walks, everything!! Everyone on our tour loved it (we were talking at the station) and I loved that I didn't have to do anything…just meet at the station, pay my very reasonable fee, and voila Richard showed us where to go, what to look at, how much time we had – everything was so easy and well done!! It was like touring with a good friend showing you around! Don't miss this – great value!! Actually, do as many as you can…they are so great!!! Thank you and Aloha! N C Honolulu  (29 Reviews)

Photo by Mike Cowen
Editor's Note: This review was published on TripAdvisor on 16 June 2018. For the record, TripAdvisor has a facility that let's fellow travellers contact a reviewer directly. You can always put any questions you might have to us at London Walks – but for a disinterested, completely independent "read" of any given tour, well, you can't do better than drop a line to somebody who's been on it.

Photo by Mike Cowen
Short read: If you're thinking about going on this one you're on the edge of perfection.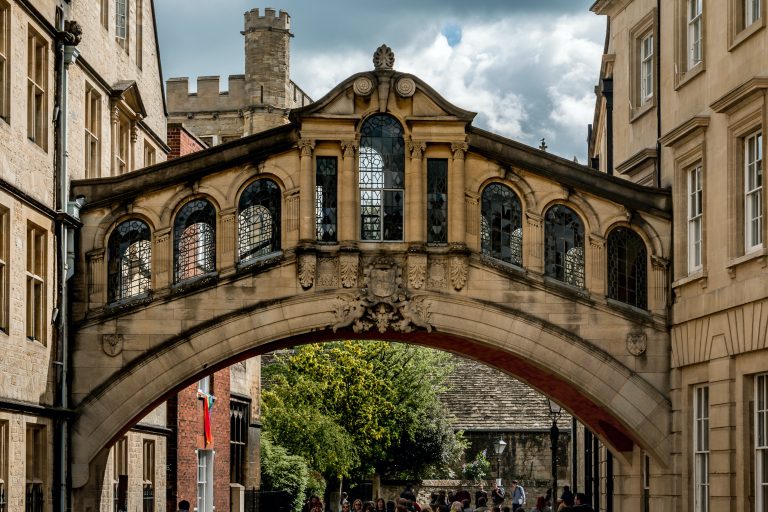 Longer read: The edge of perfection. Don't turn your back on it. On the Cotswolds. On chuckling streams, stone bridges, and thatched cottages; on ancient churches and manor houses; on old mills and millponds; on vast panoramas, rolling hills, and deep green valleys; on villages out of a storybook.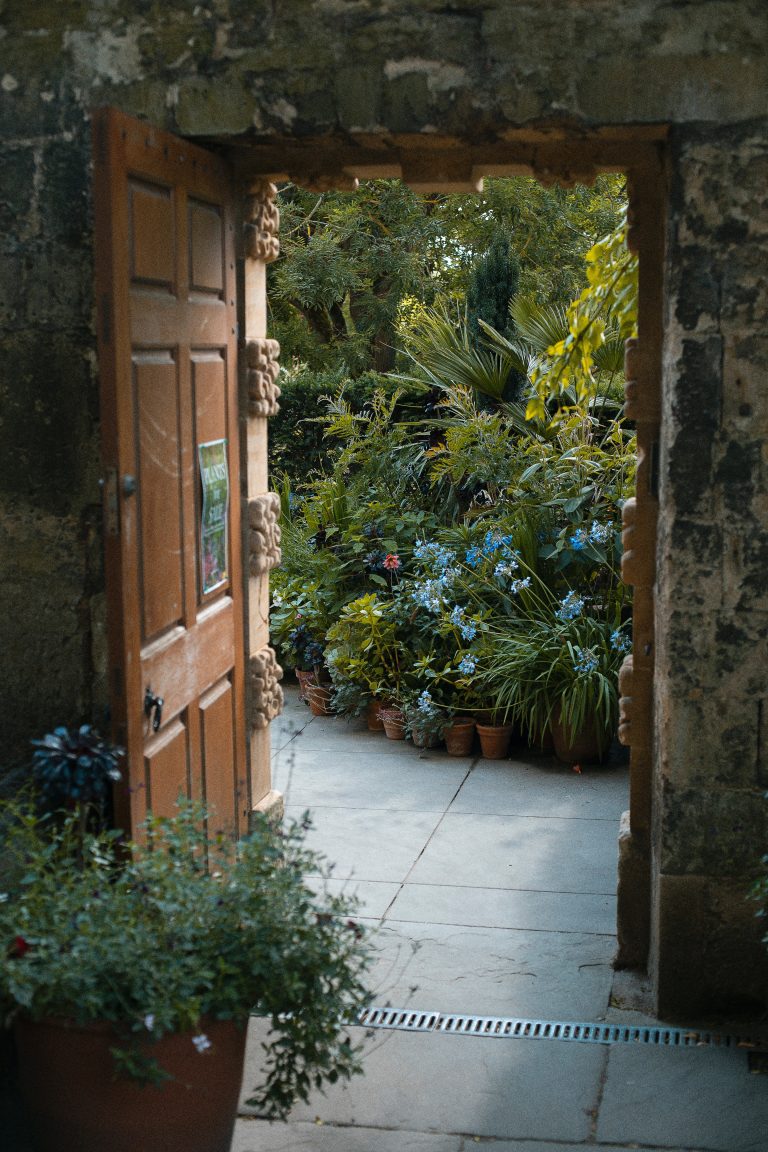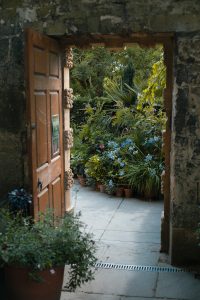 On Oxford. On "towery city and branchy between towers; cuckoo-echoing, bell-swarmed, lark-charmed, rook-racked, river-rounded." On dreaming spires. Ah, Oxford. Our setting: its mediaeval colleges and walls; its bridges, libraries and gardens; its cloisters and quads; its towers and, say it again, dreaming spires; its ambience, gnawed by time and echoing with centuries of youthful exuberance. Our themes: town and gown; the life and times of generations of dons and undergraduates; kings and punting and Alice in Wonderland; scholars, wits and celebrated eccentrics; poets and Inspector Morse, Brideshead Revisited and Shadowlands and, yes, American Presidents who didn't inhale.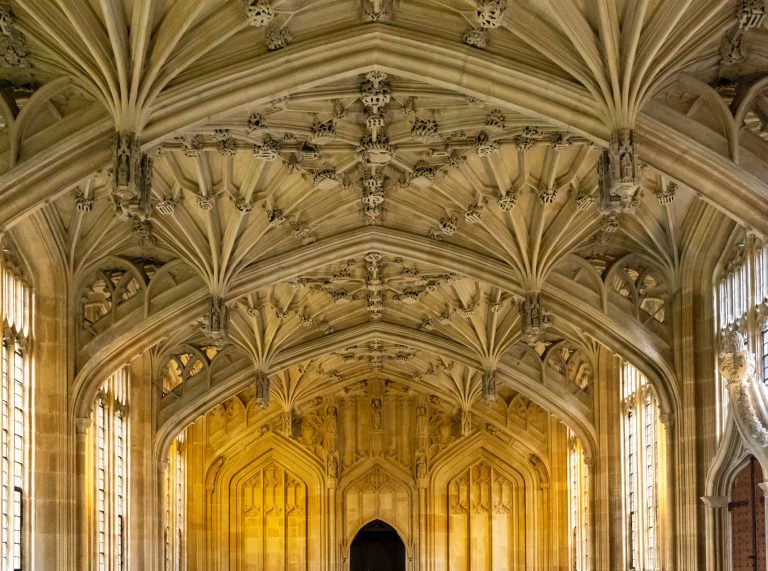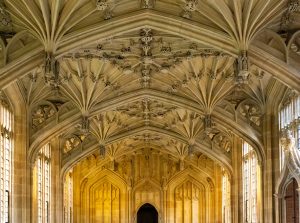 Short Oxford; "intricate mediaeval town…colleges closely grouped…many of Oxford's loveliest things must be sought out, [they do not] thrust themselves upon the attention."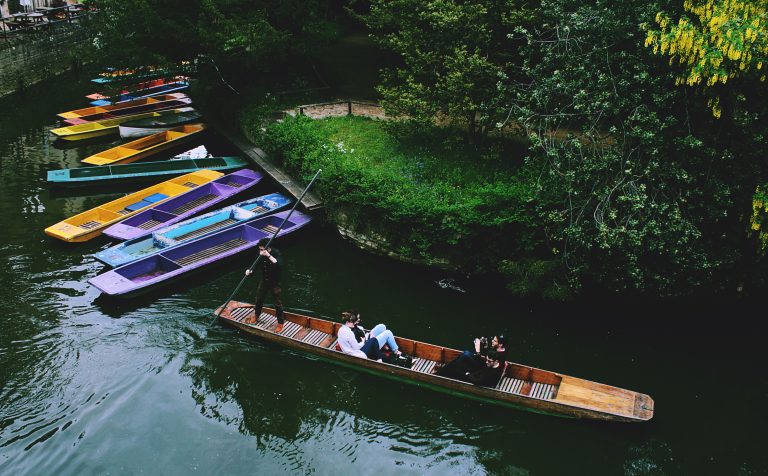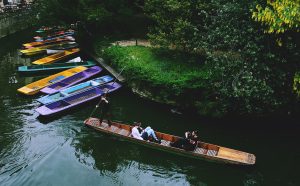 Medium Oxford: "In a sense every college, with its gate-tower and battlements, its hall (or refectory), kitchen, brewery, chapel, library, was a self-contained fortress set in the midst of a population frequently hostile."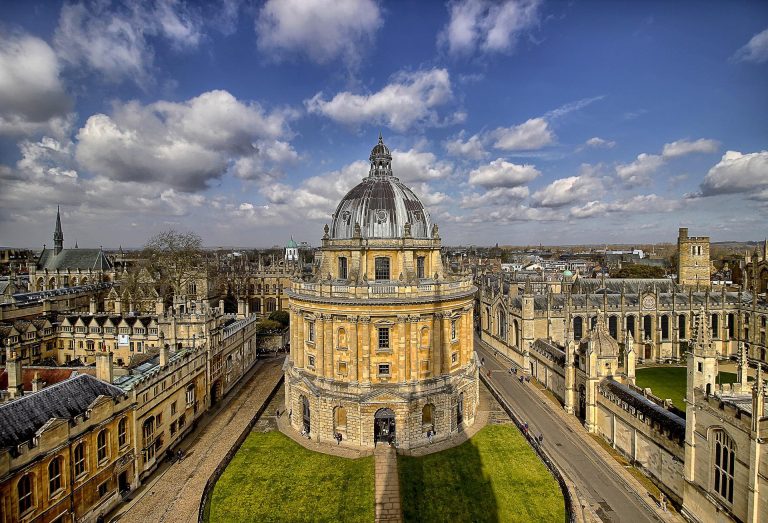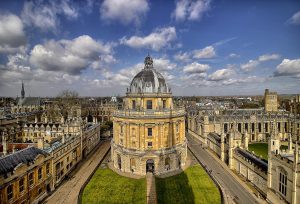 Longer Oxford: "Oxford is one of the greatest architectural treasuries of the world. It contains examples of every building style in England from the eleventh century to the twenty-first and they are good examples. Not only are they buildings which for the most part have been the objects of the care, devotion, and pride of those for whom they were built, but at no point in history was Oxford devastated by war or revolution…Architecturally Oxford has never ceased to be alive, every age producing its own fashion and answering its problems in its own idiom. The result has been that unique concentration within an area of less than half a square mile of towers, pinnacles, and domes described in Arnold's happy phrase as 'that sweet city with her dreaming spires'…no place in the world looks more like the 'celestial city…'"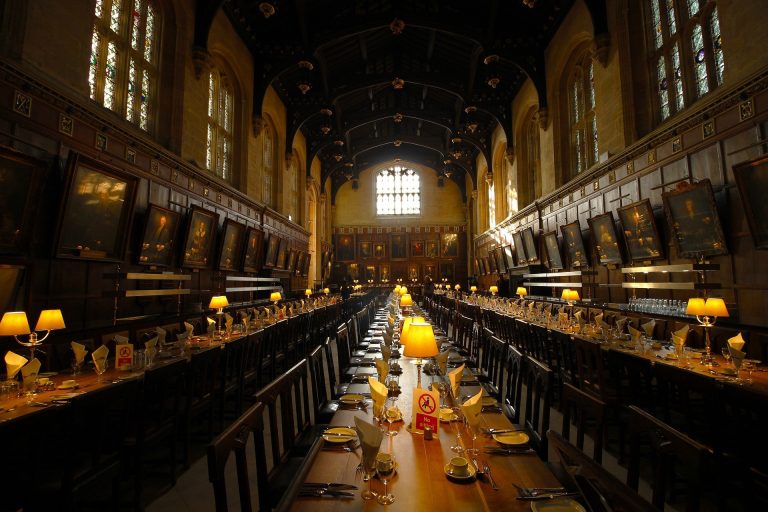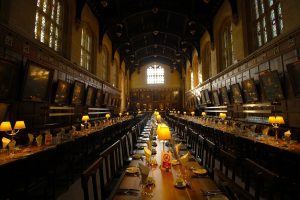 Coda: At day's end, bodies collapsed in train seats as if felled by bliss…Simon.
Our company, our reputation, our accolade: London Walks, Gold Medal Winner of the Best Tourism Experience in England Award (and for good measure, the Gold Medal Award for The Best Tourism Experience in London).

Photo by Mike Cowen
OXFORD & THE COTSWOLDS – THE PRACTICALS
We go to Oxford & the Cotswolds  certain Wednesday from May 25 through  September 28.
The meeting time is 9.15 am.
The meeting point is by the main ticket office – it's near Platforms 1 & 2 – of Paddington Railway Station.
N.B. we're back in London at about 6 pm.
Anything else? Yes, the following…
Peace of mind can't wait. Why should it have to?
Problem solved: we only go to Oxford & the Cotswolds a few times each summer but you can reserve your place now. 
The total cost is £73 per adult, £68 for seniors over 65 and full time Students, and £45 for children
This includes the guide's fee plus the train fare , coach fare and entrance fees. The only thing extra to pay for is your lunch!
OXFORD & THE COTSWOLDS – THE VIDEO
Preview the Oxford & the Cotswolds trip – and the guiding. Watch the video.

Photo by Mike Cowen
LONDON WALKS REVIEWS
"Best Tourism Experience in England"  Gold Medal Winner, Visit England
"London Walks was acknowledged as the premier walking tour company in the entire world" American Tour Guides Convention
"We did three day trips with London Walks. We went to Salisbury/Stonehenge,* Oxford/Cotswolds, and Bath. All three trips were wonderful. We travelled by rail to the various locations and were either able to walk to the tour areas, or we were picked up by coach buses and taken to the sites. The guides Simon and Hillary were extremely knowledgeable and fun to listen to. There was the perfect mix of guided tour and free time to explore on our own. I highly recommend London Walks. Also, the prices charged were very reasonable. The total cost was much less than the cost of the train ride alone." Amex Traveller from Chicago, Illinois
*For the record The Mail crowned London Walks' Guide Richard's Stonehenge & Salisbury Tour "the best tour in the country." That's how good a guide Richard is. Richard of the honeyed voice and red cap. Richard who was able to think outside the box – outside the coach. Richard who had the vision to see that there was a much better way of running Day Trips from London. In short, Richard who created and masterminds the delightful Day Trips strand of the London Walks programme.
LONDON WALKS SOUPÇON
"Burford, 'Fort by the Ford' over the Windrush, most evocatively named of all rivers, like so many others has a past ample in its variety. A seventh-century conference there attempted to settle the date of Easter, over which Celts and Romans were irreconcilable before the Synod of Whitby. Legends of a dragon suggest an eighth-century defeat of Mercia by Wessex, under its dragon emblem. Among Lords of the Manor were the Conqueror's half-brother Odo, Bishop of Bayeux, who killed with a mace to avoid spilling Christian blood; King John, reputedly surviving as a werewolf; Amaury of Evreux; Warwick the Kingmaker – a title apparently invented by one John Major (1469-1550) – who met Edward IV at Burford after victory at Mortimer's Cross; John Dudley, Duke of Northumberland, Jane Grey's father-in-law, Edward VI's Regent and father of Elizabeth's Leicester; and Speaker Lenthall, corrupt capitalist who courageously defied Charles I and, less successfully, Cromwell. Cromwell himself had three mutinous Levellers shot in the churchyard, one 'prisoner' carving his name on the font: Anthony Sedley, 1649. The Stuart monument to Sir Lawrence Tanfield suggests his widow's regret that he was not buried somewhere grander, though the church's solid architecture has the dignity of restraint (she would have earned imprisonment in Venice, where boastful snobbery was a legal offence). The Rainoldes tomb seems a tribute to marriage as an affectionate pledge, rather than a mere property deal: 'I go to sleep before you and we shall wake together.' Charles II reputedly trysted Nell Gwynne at the Bull Inn; doubtless they did the same."
Anything else? Yes, we go to Burford, "one of the most idyllic places on the planet" (Daily Mail), "the most perfect place in Europe to live" (Forbes Magazine).
THE CUSTOMER HAS THE LAST WORD
Day trip to Oxford and Cotswolds FIRST CLASS…HIGHLY RECOMMENDED!!!
This is about my 6th London Walk – LOVED LOVED LOVED them all!! Last time I was in London I paid WAY MORE money for a private tour with another company to the Cotswolds and was unimpressed. THIS TIME I got smart and went with RICHARD and LONDON WALKS and my husband I LOVED every minute of it! So much great information, his demeanour is amazing, and the day was perfect – the right amount of time for lunch, tours, walks, everything!! Everyone on our tour loved it (we were talking at the station) and I loved that I didn't have to do anything…just meet at the station, pay my very reasonable fee, and voila Richard showed us where to go, what to look at, how much time we had – everything was so easy and well done!! It was like touring with a good friend showing you around! Don't miss this – great value!! Actually, do as many as you can…they are so great!!! Thank you and Aloha!  N C Honolulu  (29 Reviews)
Editor's Note: This review was published on TripAdvisor on 16 June 2018. For the record, TripAdvisor has a facility that lets fellow travellers contact a reviewer directly. You can always put any questions you might have to us at London Walks – but for a disinterested, completely independent "read" of what it's like to go on one of our Excursions you can't do better than drop a line to someone who's been on one.