Small Group Beatles Tour Of London 
£20 per person – booking & prepay essential – group size limited to just 12 people
They were, after all, the greatest little group of all-time – they deserve a great little group Greatest Hits tour.
Two Different Tours
For Greatest Hits Vol II (The Blue Tour): The Long & Winding Road 1966 -1970 (STAY ON THIS PAGE👇)
For Greatest Hits Vol I (The Red Tour): Beatlemania! 1961 -1965  (CLICK HERE)
All the intimacy, exclusivity and ease of a private tour for the cost of a public tour
Small Group GUARANTEED – bookings strictly limited to 12 people per tour
More time allocated to each tour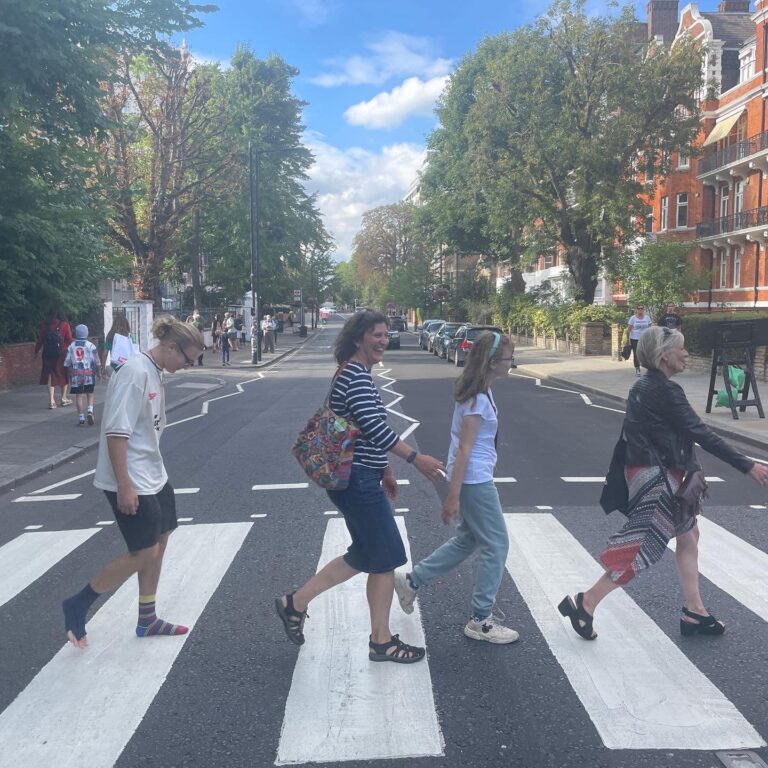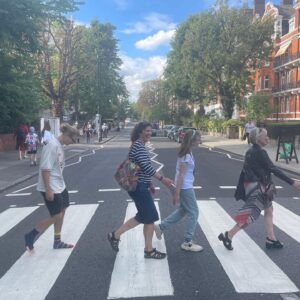 London Walks guide Adam knows exactly how special a musical pilgrimage can be to a music fan. He is not only an expert tour guide (Visit England Tourism Superstar finalist 2022) and a tour guiding tutor… he's also an experienced Music Tourist. From Liverpool, Coventry & Glasgow to Memphis, Nashville & New Orleans, his explorations have taken him to musical cities, towns, streets, houses, museums, studios and music-themed guided tours all across the globe. Adam is passionately dedicated to providing the best possible experience for his guests – with smaller groups, more time to enjoy the tour and a great price*. (*An equivalent tour in New York City can cost up to £20 more)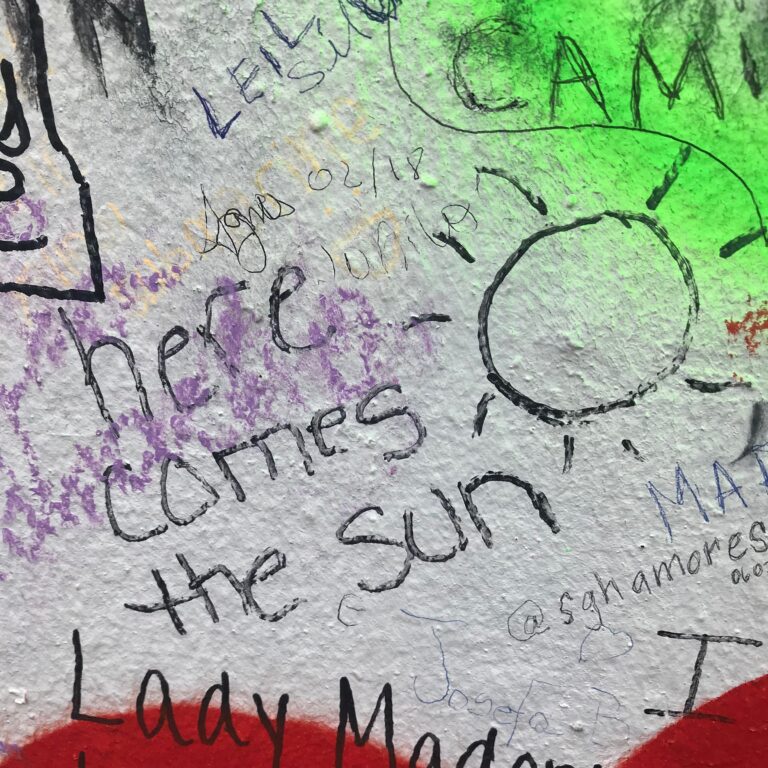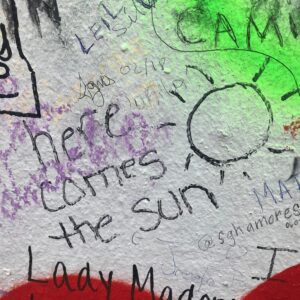 We will use the London Underground to cover as many London Beatle sites as possible – you will need an Oyster card or Bank card to pay for your Tube journeys A 3 hour window has been allocated to complete each of these tours ensuring that there's no rush to cover all the sites & sounds. The extra hour has been added to allow for travelling time on the Tube and any time we may need to take pictures… we may not need to use the extra hour but it ensures that we can just generally take everything at an easy pace.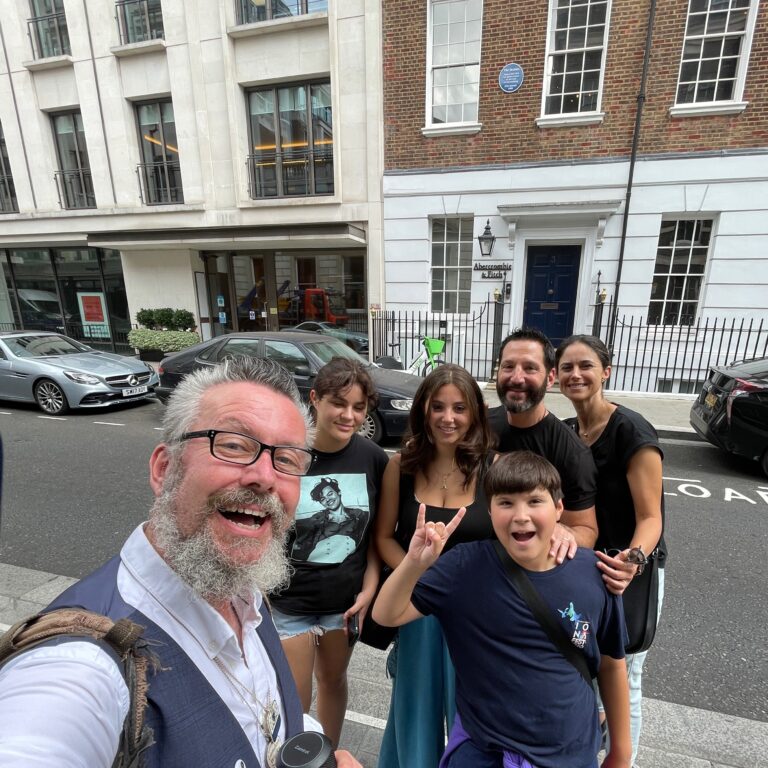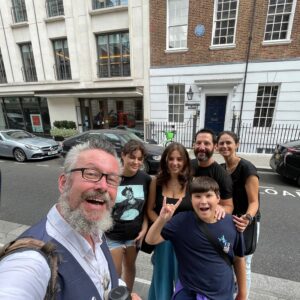 Limiting the group numbers and extending the tour time results in…
Plenty of time to take those treasured pictures of the truly iconic locations.
More space for an intimate atmosphere – more like the front row at The Cavern Club than way up high in the bleachers at Shea Stadium!
Lots of opportunities to ask questions and, if you choose to do so, share your own musical memories.

The Tour:
Beatles Greatest Hits Vol II: The Long & Winding Road 1966 – 1970 (The Blue Tour) Meet At Green Park Tube (North Exit, On the Corner) Visits Marylebone, St James's, Soho, Mayfair & St John's Wood… Through 1966 we'll follow The Fabs as they visit with Bob Dylan. Meanwhile John meets Yoko… in '67, the year of Sgt Pepper Linda will enter the story and the Apple Boutique will open amid artistic controversy… in 1968 John gets busted… then in 1969 Paul gets married and the famous Rooftop Concert takes place. The Beatles as businessmen, the influence of drugs, the counterculture and an alfresco farewell on a freezing January day with cameos from the Metropolitan Police, Jimi Hendrix and Billy Preston.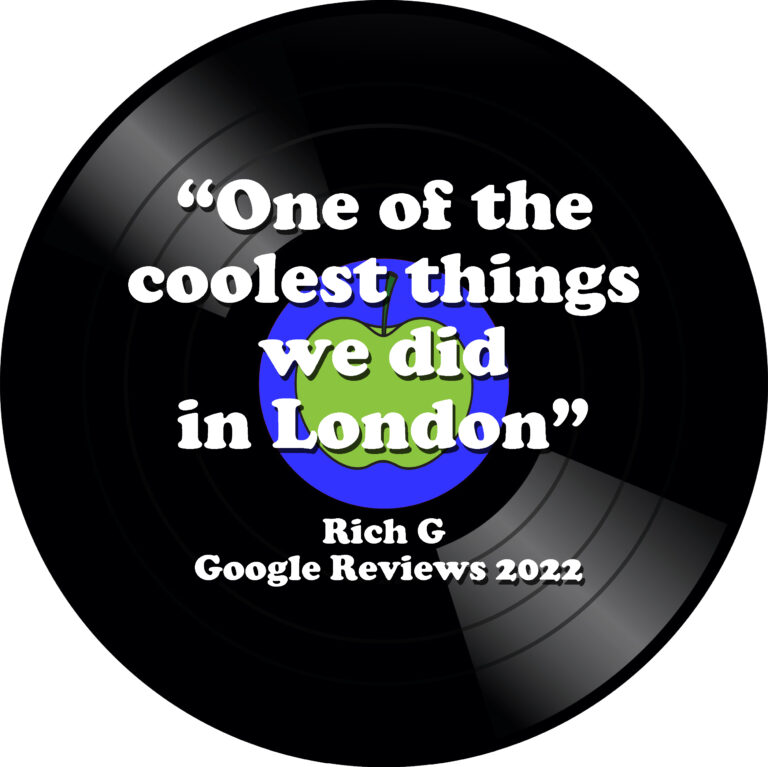 For Greatest Hits Vol I (The Red Tour): Beatlemania! 1961-1965 (CLICK HERE)