Cinematic City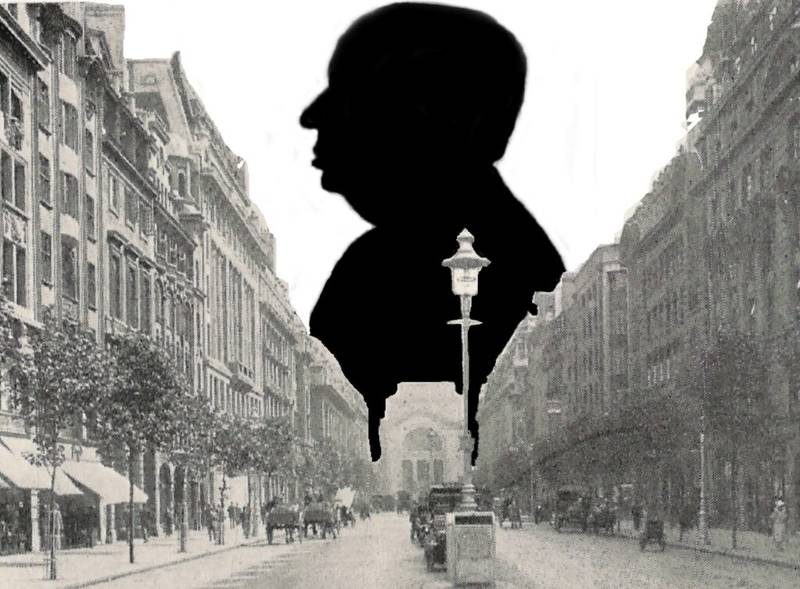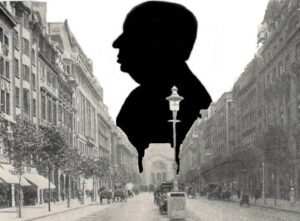 Thinking about going on this one? On your way there?  Click here for Richard's fascinating, informative, assured, mellifluous (that Audiobooks voice of his) podcast about Hitch and London. A great listen that's a perfect fit.
For almost half his life (and nearly half his movies) Alfred Hitchcock was based in London. Even when he went to Hollywood he continued to use British characters and themes. This walk is an affectionate celebration of the London he knew and locations used in his films from the 1920s to the 1970s. The theatres associated with his stars like Robert Donat, Tallulah Bankhead and Ivor Novello. One of his favourite restaurants. Locations for sequences in his silent classic The Lodger, his first sound film Blackmail, and others, including his terrifying farewell to London in Frenzy. It's the story of his life and work, and how his early brilliance as a director almost ended his career. All this, plus following in the footsteps of a tour Hitch himself gave to Ingrid Bergman back in 1948. A tribute to the Master of Suspense in the city he knew best. Guided by the seriously talented Richard IV. The walk takes about two hours and ends near Charing Cross and Embankment stations.

ALFRED HITCHCOCK'S LONDON – THE PRACTICALS
Alfred Hitchcock's London takes place at  2:30pm on August 7th and August 21st
The meeting point is just outside the main exit (the Kingsway exit) of Holborn Tube. The walk is guided by actor Richard IV, he of the velvety voice and perfect timing and Audiobook renown.