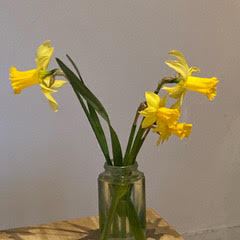 Join Blue Badge Guide Rick Jones, daffodil in his buttonhole, on a walk to celebrate St David's Day. We start at Tower Hill tube. The Celtic Welsh were here first and buried an ancient king beneath the Tower to prove it. One day, perhaps, we'll discover it. Daffodils, the symbol of Wales grew in the burial place.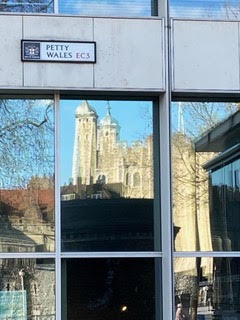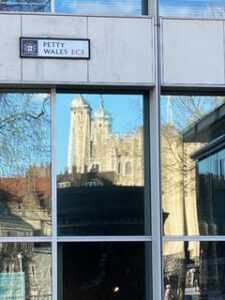 Petty Wales 
The ice melted and the sea rose and the ancient Celts found themselves on a beautiful island being eyed enviously by others cut off on the mainland of Europe. Waves of visitors forced the Welsh west to a mountainous region where they sang, wrote poetry and played rugby. One or two protesters were executed….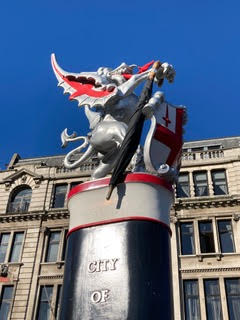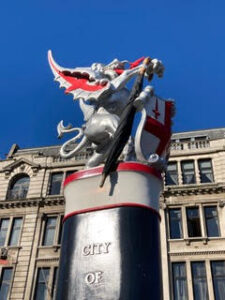 3 Dragons
The Welsh tamed fire-breathing dragons. These creatures sit on piles of gold in the Welsh hills from where they fly ingots on loan to the banks in London.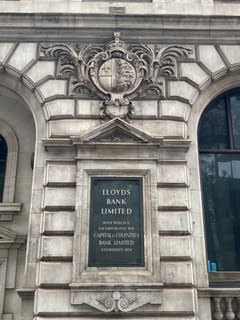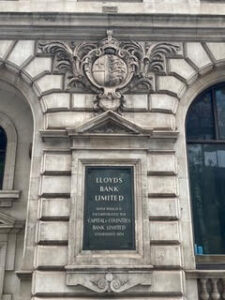 4 Lloyd's Bank 
The bank with the Welsh name was founded by Sampson Lloyd in 1765. His father was born in prison in Wales because his grandfather had refused to swear allegiance to the king. Welsh people never swear.  
5 St Swithin's 
Catrin Glendower is daughter of Owen Glendower, one of the great rebels in British history. Catrin is celebrated in a monument and poetry at St Swithin's churchyard.