GLAD TO HEAR IT
A walking tour through Oscar Wilde's London. Discover the Victorian London familiar to the famous aesthete, Irish 19th-century playwright and pay a visit to his favourite hangouts.
Introducing guide (and actor) – where it goes, what you see, why it's rainbow, rainbow, rainbow! – a gem of a walking tour.
Short read: the London of a life steeped in equal measures of pleasure, controversy and disdain…
Long read: 1890s London. Gaslit streets. The rattle of hansom cabs. The silvery laughter of stage-door Johnnies and chorus girls. The London of Whistler, Beardsley, Shaw, Lillie Langtry, and Gilbert & Sullivan. Above all, though, the London* of Oscar Wilde. Oscar – of all writers, the best company. Oscar – at the height of his fame as dramatist and wit, amusing and outraging Victorian society by turns. Oscar – refulgent, majestic, ready to fall. We follow in his footsteps, his story, his art. See London through Wilde's eyes. Listen. Transfixed. Savouring every last syllable.
Guided by Blue Badge guides: Richard Walker and Ruth and Peter.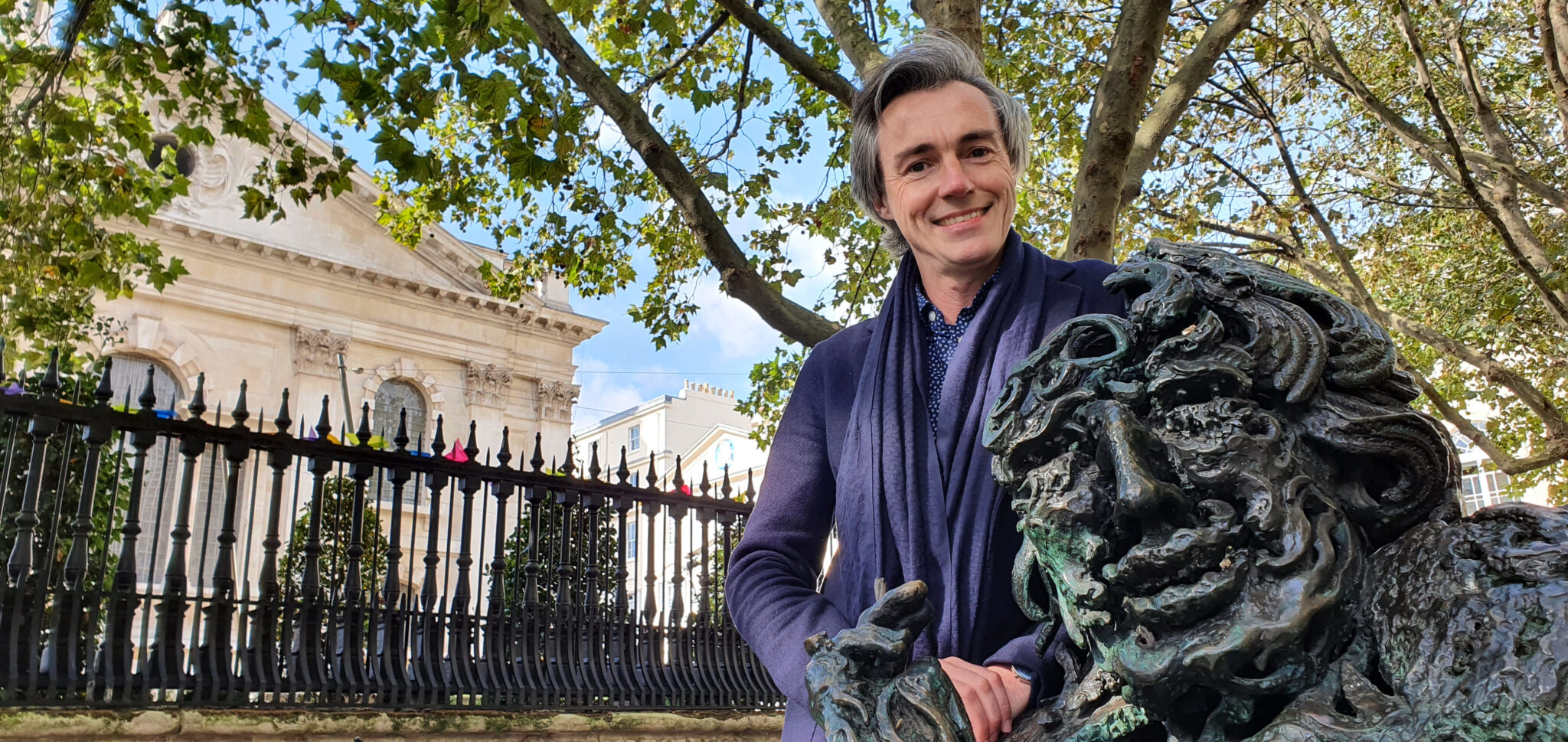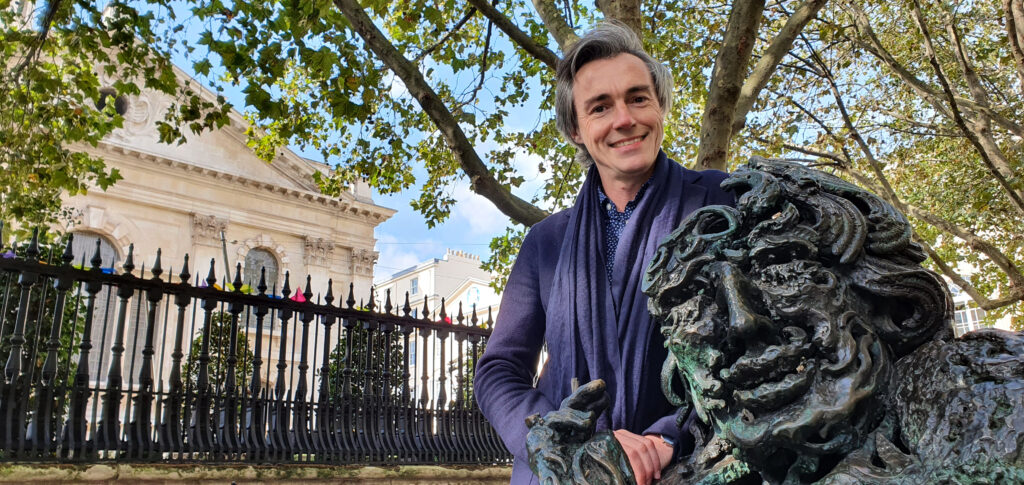 OSCAR WILDE WALKING TOUR – THE PRACTICALS
Meeting time: The London of Oscar Wilde walk takes place every* Saturday at 11:00 am
Meeting place: Green Park Tube, just outside the north exit, on the corner.
Price: £15 per person (full adult); £10 for full time students and over 65s; children accompanied by their parent(s) go free
Duration: 2 hours
*In the London Walks Summer (May 1 – October 31) programme. In our Winter (Nov. 1 – April 30) programme the Saturday morning Oscar Wilde walk only takes place on  Saturday November 12th and then the first Saturday in every month. Make sure to read our other recommendations for activities in winter London.

ITINERARY
The Oscar Wilde walking tours include the very room where Wilde and his high-society friends, including his lover Lord Alfred Douglas AKA Bosie, used to gather in the evenings, to discuss the burning issues of the day or share their thoughts on more aesthetic subjects over champagne, wine and a thoughtful cigarette. Don't miss the shelves dedicated to the Anglo-Irish playwright with a picture of him wearing his favourite coat (made of sealskin) purchased in Canada, a bottle of his favourite wine and some of his other possessions. See the site of the now-demolished St James Theatre, the place that premiered, Oscar Wildes's superbly popular plays, The Importance of Being Earnest and Lady Windermere's Fan. This guided walk ends in Piccadilly, very near Piccadilly Circus Tube Stop.
FAQs
Where did Oscar Wilde live in London?
Wilde lived in 34 Tite Street, Chelsea in a house that he shared with his wife Constance Mary Wilde (née Constance Lloyd). You can see a blue plaque at that address today. It was at this address that he authored The Picture of Dorian Gray and The Importance of Being Earnest.
Does the walk include Wilde's house in Tite Street?
This walk does not stop by Wilde's home in Tite Street – it's in a different part of London. (The house figures in our Chelsea Walk.)
Are your guides certified?
All London Walks guides are walking tour specialists, experts in a particular area and topic.
Do you offer any discounts or special prices?
London Walks offers a Discount Walkabout Card for frequent walkers.
Why is Oscar Wilde the father of aesthetics?
Oscar Wilde is known as the father of the aesthetic movement because he was only interested in aesthetics and his literary studies of aesthetics. He was the first major writer to challenge the structure of classical literature and create controversy in the process.
What did Oscar Wilde get convicted for?
Oscar Wilde was convicted of gross indecency after a failed attempt at suing his lover Lord Alfred Douglas 's father, the Marquess of Queensberry for libel. He would spend his sentence in Wandsworth and then Reading gaol .
Live Abroad? Can't make the Saturday morning 11 am tour?
No worries, try our Virtual Tour.
It's guided by Simon. You can meet him here – it's his little podcast about his Oscar Wilde Virtual Tour.
WHAT THE GUIDE SAYS
Author J.D.Ellevsen's version
"Put a well-stocked silver cigarette case in your pocket, but be sure to carry engraved spares. Bring plenty of cash, but keep it close to your heart; we'll be dining with epicures and bluebloods but sleeping with blackmailers and thieves. Don a green carnation and grab a glass of absinthe. Light up a gold-tipped cigarette. We're going to trawl the gutters and boutiques of London with Oscar Wilde."
It's the opening of J.D. Ellevsen's fine, in-depth article – A Walk on the Wilde Side – about the walk. Click here to read it. Ellevsen's given the guide a fictional name to protect the guilty. In the interest of setting the record straight, the guide was Alan, who created the Oscar Wilde walk many years ago. Alan is now keeping Oscar company. Where? You can rest assured it won't be heaven. Oscar was adamant he wasn't going there – "none of my friends are there." But by way of remembering Alan, picture him taking a light from Oscar's gold-tipped cigarette prior to raising his glass of absinthe to the master. And nodding in amused agreement at that last witticism. Something about both of them dying beyond their means.
OSCAR WILDE VIRTUAL TOUR
Yes, we do one. It runs as an "occasional" – but can also of course be booked privately at a time that suits your convenience. Click here to read about the Oscar Wilde Virtual Tour or get a preview with this clip from of the Virtual Tour
LONDON WALKS REVIEWS
"The London of Oscar Wilde, an intriguing walk conducted by London Walks, was as exciting as it was informative. Not only did the passionate and extremely knowledgeable guide, entertain with his Wilde-like wit, but he also opened up a whole new Victorian world in the heart of modern-day London….If you're an Oscar Wilde fan, then this walk is a must-do. Even if you're not, do it for the simple pleasure of experiencing the bylanes and side streets of Central London, which you otherwise would not." Condé Nast Traveller magazine
"London Walks offer the very best walking tours of the capital"  The Travel Channel
"You can't do better than London Walks" London Day by Day
"I was delighted to have the opportunity of going on another London Walk during my weekend stay in the city. It really is a 'must-do'. Richard was brilliant and has such a good voice. Many of the guides are retired actors and it shows in their strong vocal cords. We started off at Green Park station and headed off towards Mayfair. The route we took was similar, in parts, to the Mayfair walk, but the stories were all different, concentrating on the life and works of Oscar Wilde. Plenty of upper-class gossip and the spotting of locations of some of his fictitious characters, as well as the real-life settings of his unique life. I can't recommend these walks highly enough and if you are interested in the life of Oscar Wilde, then this is a real treat." Crinkleyrose Cardiff, United Kingdom
LONDON WALKS SOUPÇON
"This shop was 'Goodyear the Florist', where Wilde purchased the characteristic green carnations that he regularly pinned onto his suits. (Some believe it was a secret symbol for gay men to identify one another in those times, a trend the playwright is believed to have brought to London from Paris.)"
"Known to sell some of the world's best cigars, it was from here that Wilde purchased his cigarettes—he smoked close to 100 cigarettes a day, stating with his trademark wit that 'A man should always have an occupation of some kind. There are far too many idle men in London as it is.' However, his weren't ordinary cigarettes—after all, how could the man that wrote The Picture of Dorian Gray succumb to the ordinary? Made from special Turkish tobacco, these cigarettes had a pure gold leaf tip with his name embossed on them in red!"
"Be yourself; everyone else is already taken" Oscar Wilde
LONDON WALKS PRIVATE WALKS
If you can't make one of the regularly scheduled, just-turn-up, public London of Oscar Wilde walks do think about booking one as a private tour. If you go private you can have any London Walk – on a day and at a time that suits your convenience. We'll tailor it to your requirements. And – always with private London Walks and tours – we go to great lengths to make sure the guide-walker(s) "fit" is well-nigh perfect.
How to book?
Contact Fiona or Noel or Mary on 020 7624 3978 or email us at [email protected]. We'll set it up and make it happen for you. A private London Walk – they're good value for an individual or couple and sensational value for a group – makes an ideal group or educational or birthday party or office (team-building) or club outing.
GIVE THE GIFT OF LONDON WALKS
A private London Walk makes a very special, indeed a unique gift – be it a birthday or anniversary or Christmas present or whatever. Merchandise schmerchandise (gift wrapped or not) – but giving someone an experience, now that's special. Memories make us rich.
MIND THE GAP