When the Romans founded Londinium in 43AD they might not have guessed it would grow to become the greatest port in the world.  Today, its ships dock elsewhere, but London continues to be an astonishing world city – thanks in large part to the fabulous river running through it.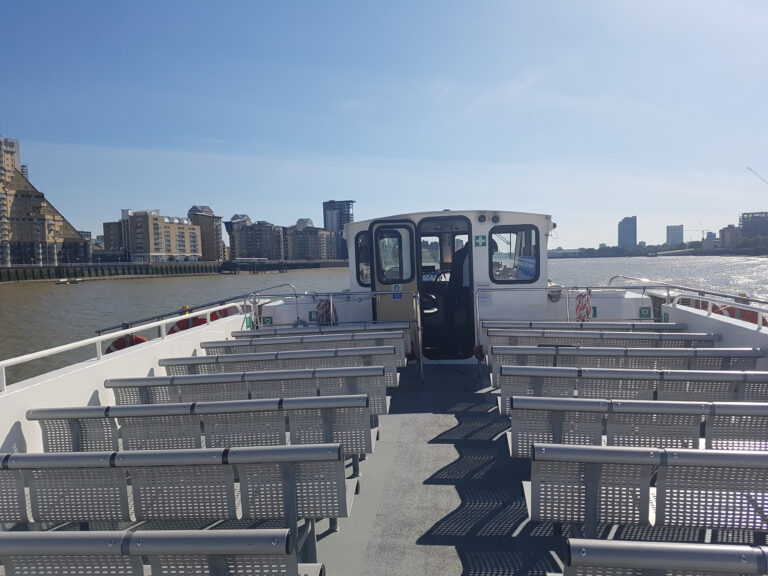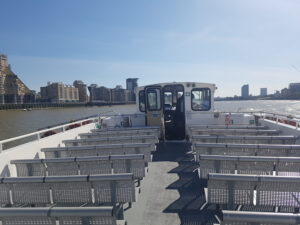 On this tour we shall cruise downstream along the River Thames thinking about the river, its nature and history, through what we see from our 'boat'.  Through pictures and video we shall get to know the Thames from the fascinating area of London Bridge with its famous spike, via the Pool of London, past the Tower and Tower Bridge, through Docklands and Canary Wharf and round the Isle of Dogs to Royal Greenwich with its 0 degrees Longitude, the shipyards of Blackwall and beyond.
To truly understand a city, you must get to know its river.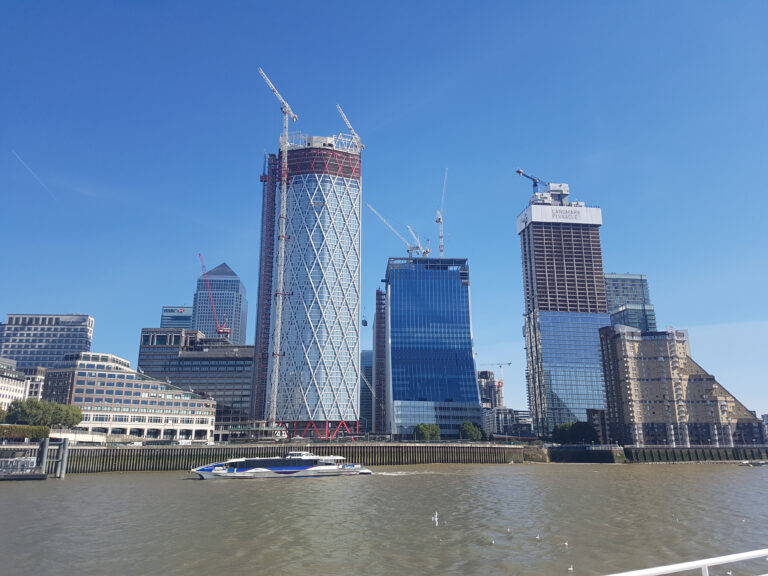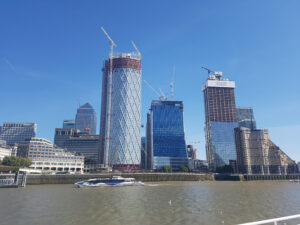 We shall hear about pirates, spices and beheaded queens, fortresses, jewels and engineers, birds, fishes and global trade, masted ships and fortunes made..  We shall hear about tea, tides and the Cutty Sark.  We shall even taste the water together, virtually..
Join me on this cruise.
Leila Redpath is a Thames River specialist and has led tours of the river from Putney to the Thames Flood Barrier for several years now including being the go-to guide for private and educational charters for City Cruises.  She also swims in the Thames upstream.
The actual tour should last about 1 hour 20 minutes with time for questions at the end.
For more information about your guide go to: Leila Redpath