It all comes down to the guiding…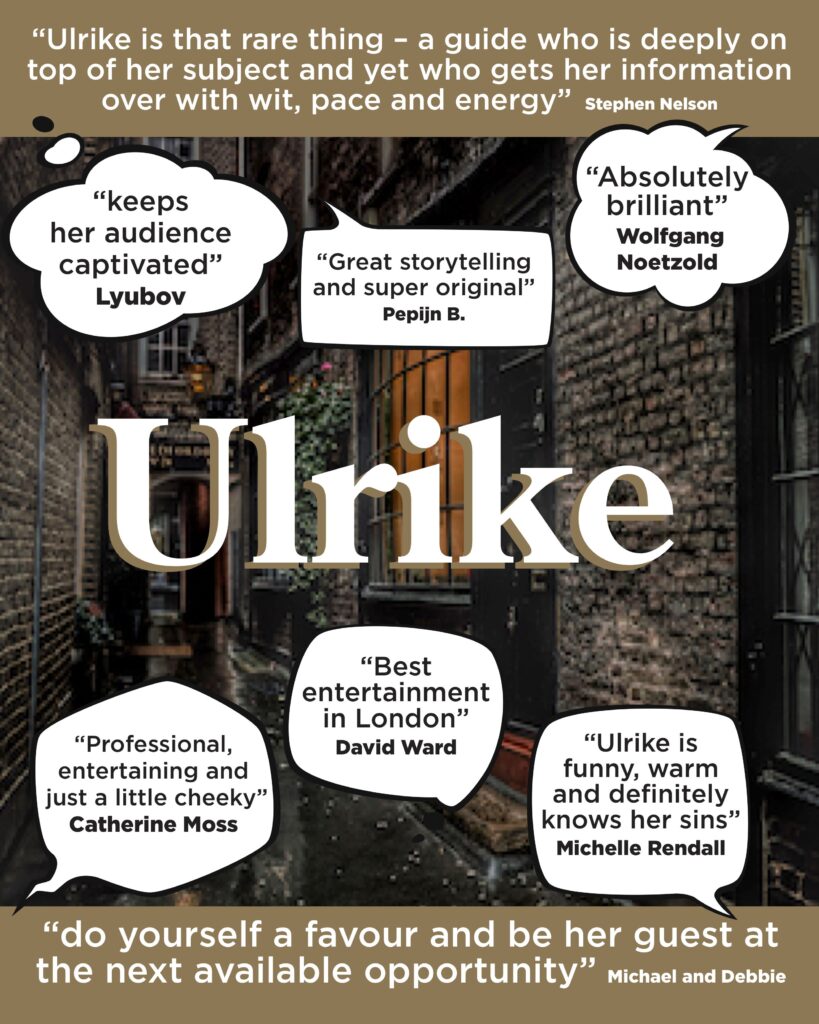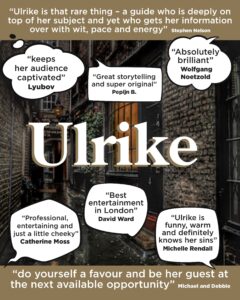 Ours is not a journey of virtue, ours is a journey of vice.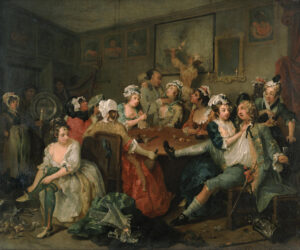 Indeed a journey of the capital vices or cardinal sins, otherwise known as the Seven Deadly Sins, leading us into the abyss of hell.  We will visit all seven of them: Lust, Avarice,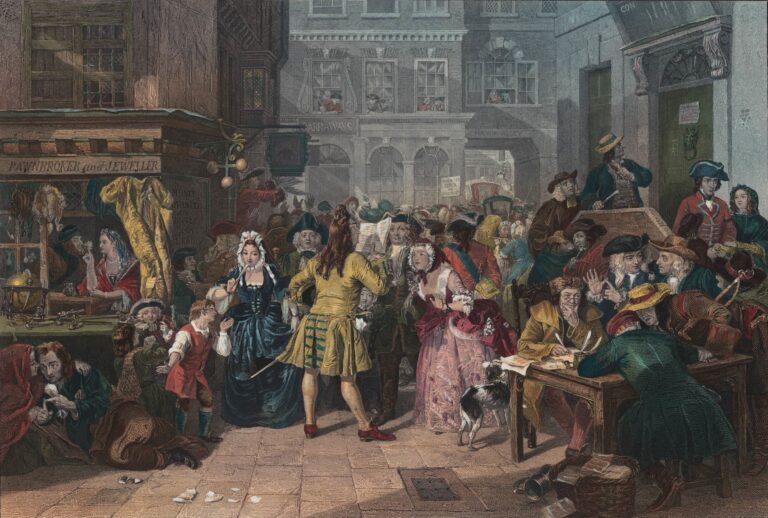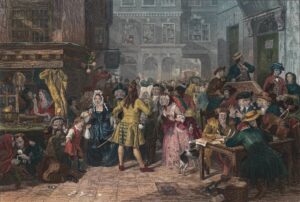 Sloth, Envy, Gluttony,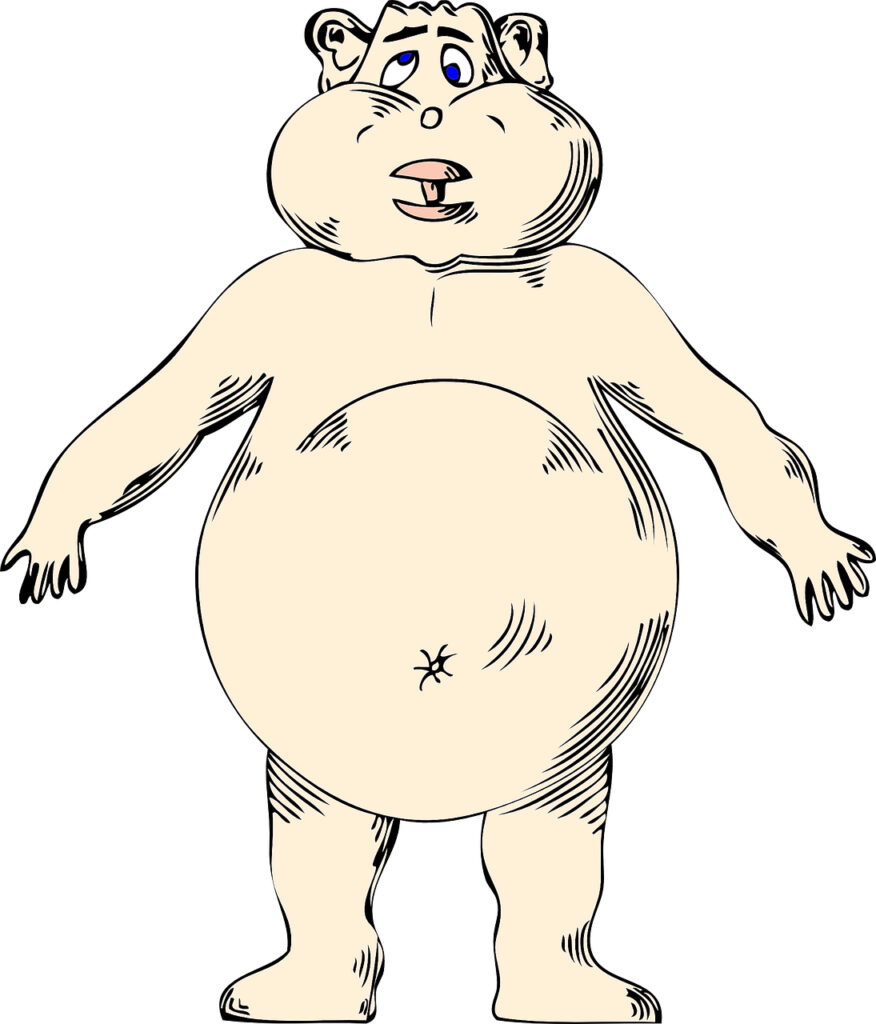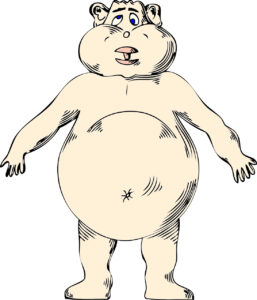 Anger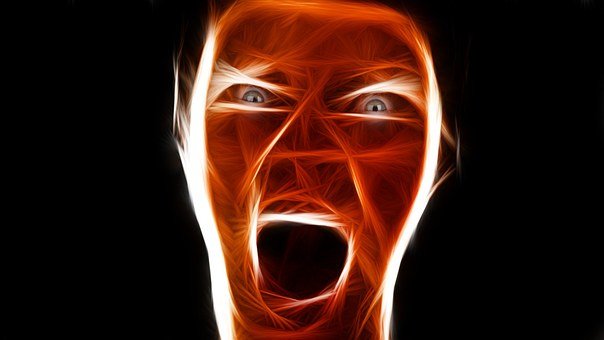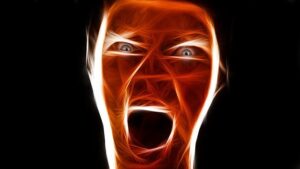 and Pride, and the people who committed them. People driven by their insatiable passions. The reset after each of the other six is lust. (Picture every other bead on a necklace being a hot, blushing red.)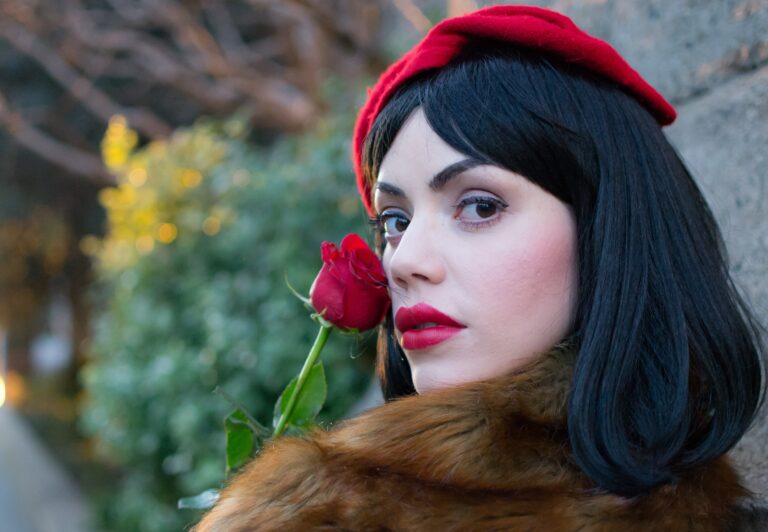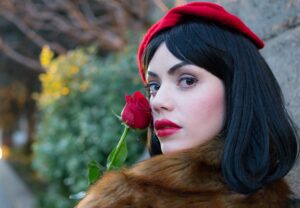 So between each of the other deadly sins and their venues, their stops…it's, oh boy, lust and more lust. Piled high…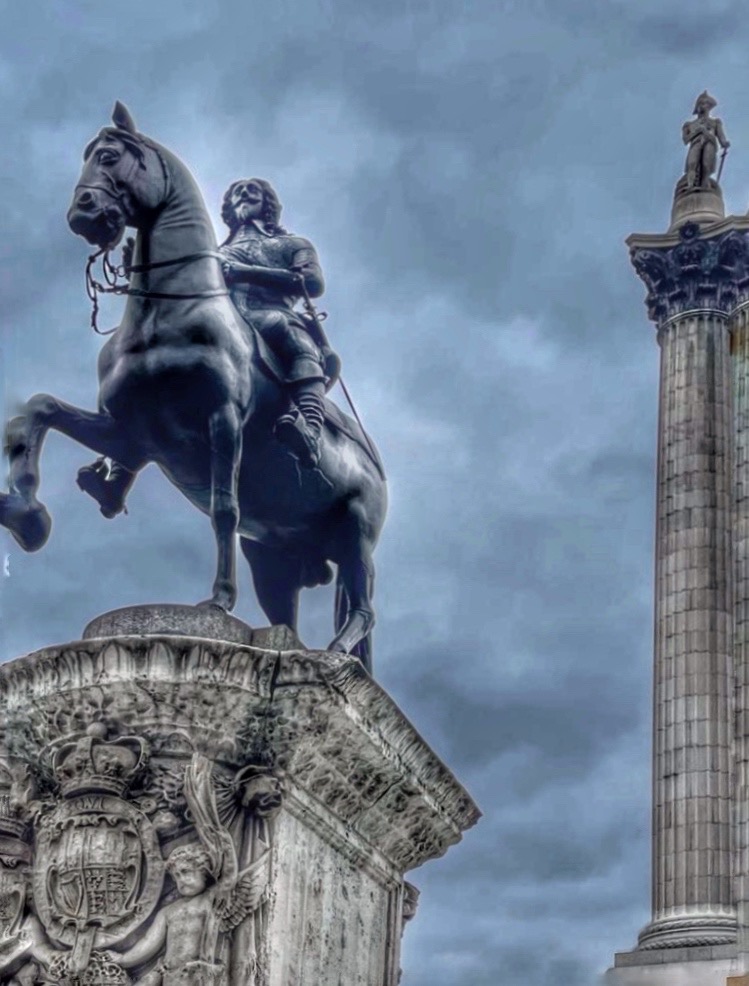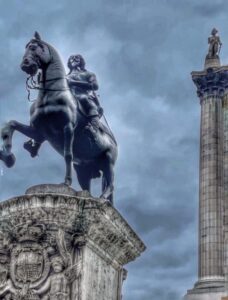 Stacked up because lust powered, whipped, frenzied the men and women of the City of Westminster like no other sin.
At the end of the tour – the climax – Ulrike or Ian or Adam reveal the one person in history who incorporated all of the Seven Deadly Sins in his (or her) life. And they'll shed a lot of light – not all of it lurid – about his (or her) personal influence on the history of London, the city built on sin.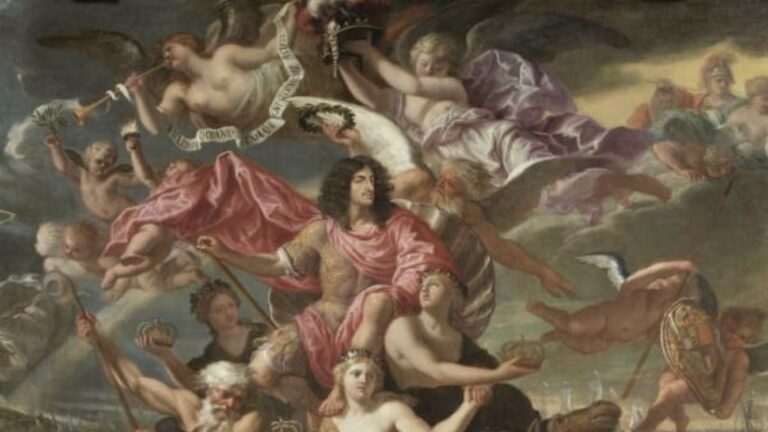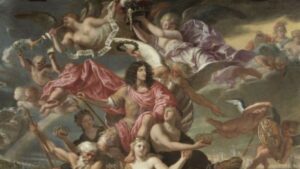 Needless to say, you will meet royalty, But also artists, writers, heroes and even the original "It" girl of the Georgian period.
Join us on our sinful walk through Covent Garden and beyond.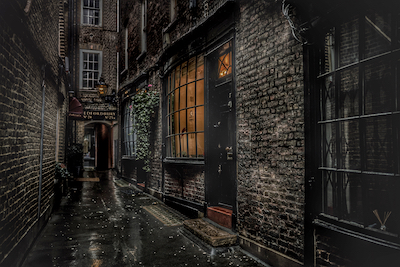 A journey – this is a guarantee – you will remember!
Here's a little Meet Your Guide podcast – it's Ulrike telling us a little bit about her Seven Deadly Sins Tour.
Ulrike has also written a piece about Christabella Wyndham, one of the dramatis personae principals. It's a good bit of salacious royal gossip and history without giving away the payoff.
SEVEN DEADLY SINS – THE PRACTICALS
Seven Deadly Sins takes place at 11 am every Monday. Meet Ulrike or Adam or Ian just outside the exit of Covent Garden Tube.
LONDON WALKS REVIEWS
"A novel, witty and hugely entertaining walk delivered with enthusiasm and dare I say passion by Ulrike." JulieWright836, London, TripAdvisor, December 2019
"What a gem of a walk! Ulrike's tour of Covent Garden was packed full of fun, spicy facts of days of yore in Covent Garden. We laughed and reveled over 2 hours of easy, flat walking whilst Ulrike regaled us with many stories of people and places that have left their mark on these streets. Having lived in London for over 30 years, I still learnt many new things about this great city. A great tour to recommend to visitors, including those who think they may already have seen everything London has to offer. Thanks, Ulrike." Helen F., London, TripAdvisor, November 2019
"We met Ulrike at the Covent Garden Tube stop, and enjoyed the most entertaining walk ever! She began by telling us that the seven deadly sins, were first identified by Pope Gregory 1 in the late sixth century, and are: pride, envy, wrath, gluttony, lust, sloth, and greed. She then launched into the various sins committed in the several locations she showed. Lust did seem to reign, but others did hold their own in this presentation. I highly recommend the tour and this walk in particular." ASharp77, Hermosa Beach, California, TripAdvisor, November 2019