Pink Floyd*
Monday 22nd March 7pm (1900) London Time
PINK FLOYD CAN BE BOOKED AS PART OF LONDON CALLING SERIES ONE: THE 1960s IN MUSIC – 6 VIRTUAL TOURS FOR £36 – OR AS AN INDIVIDUAL VIRTUAL TOUR FOR £10.
CLICK HERE TO BOOK THE SERIES.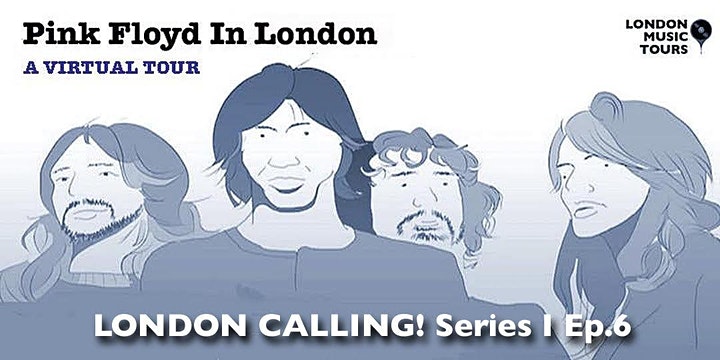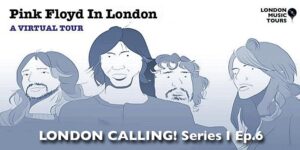 Part SIX of our series – Pink Floyd.
In search of the London locations of one of the world's biggest bands. Pigs WILL fly as we hit Regent Street Polytechnic, Battersea, Tottenham Court Road, Covent Garden in search of the band's 1960s genesis and early 1970s pomp.
When we've found Pink Floyd's London our 1960s story draws to a close as the music goes off to bigger, and darker things…
Have a cigar, you're gonna go far…
"Best ever London music tours… no one does music tours like Adam" ★★★★★ UlrikeM, Tripadvisor
London Calling! Season Membership
Season membership is £36 – that's £6 per tour as opposed to £10 per individual tour.
Tickets for individual tours are also available, subject to availability.
Q. Can I book just one tour?
A: YES! You can book as many tours as you like subject to availability.
Q. What do I get with Season Membership?
A: You save 40% on the regular price AND you get access to recordings of the tours
Recorded versions of the tours are available until February 2021 – giving you plenty of time to catch up if you can't join in live. Also if the live time slots don't suit you in any given week, buy membership and you can watch each tour at whatever time you like, they will be uploaded after each individual instalment has taken place.
These virtual tours are conducted via Zoom. You will need to download the Zoom app to your device. It's free.