Meet your guide – here's a little podcast David D. did about this tour, where it goes, what you see.
Children are always wide-eyed when they learn that the Queen has two birthdays! Well, how about two Christmases. Christmas at home. And Christmas in London.
Makes for a good memory. "2020? Merry merry Christmas indeed. Two merries because that was the double Christmas. We stayed home of course. But we also did a tour of Christmas in London. Saw how London does it. Got teleported there on a London Walks Virtual Tour. Loved it."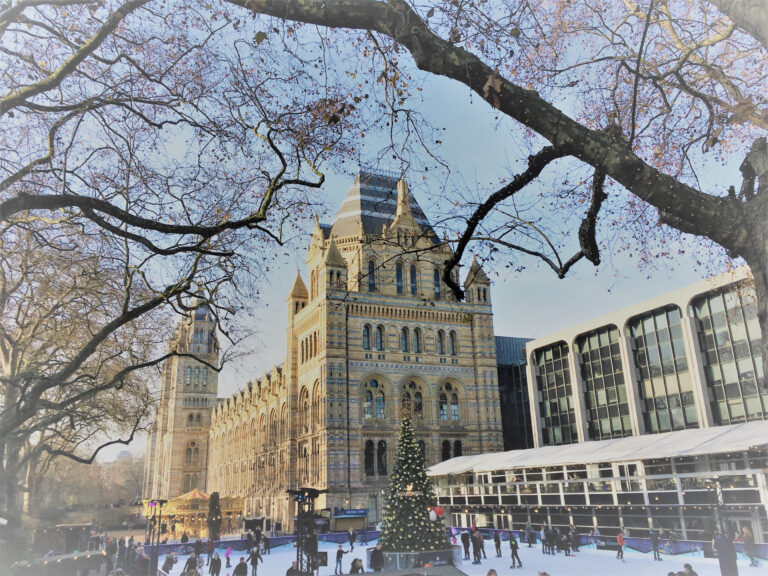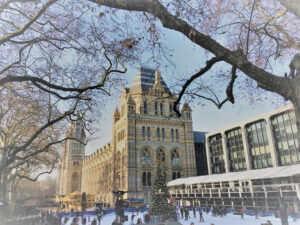 From the hundreds of thousands of lights illuminating the main thoroughfares of Regents and Oxford Street to the dozens of picture-perfect Ice rinks dotted around the city, London is a truly spectacular place at Christmas time. Join me, David D., a professional London Tour Guide, to 'fly' virtually through the Streets of London to enjoy all this magical season has to offer.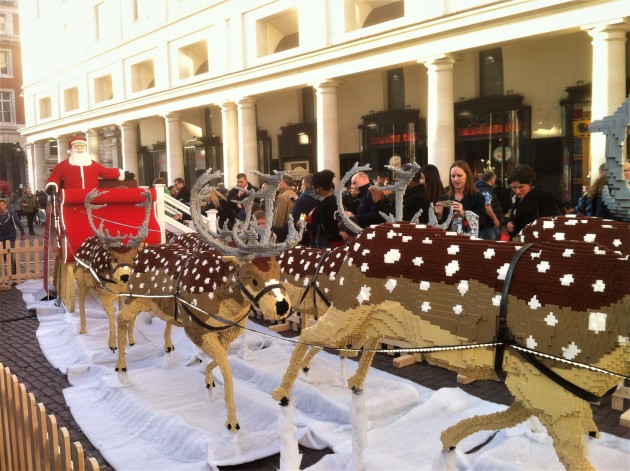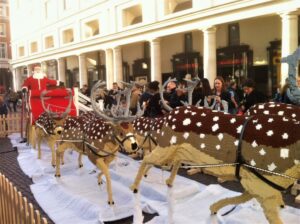 Dash through the snow with Santa and his reindeer; in LEGO!
A visitor from New York City once told me that they felt London had surpassed even the Big Apple in terms of pulling out all the stops on the Yuletide decorations. High praise indeed. Though the days may be short and the temperature chilly, nothing beats strolling along the city streets of the Southbank Xmas markets with a mulled wine in hand. For those who like thrills with their Christmas fare, Winter Wonderland is a must for children big and small! If you prefer something a little more laid back, the winter programme at the Royal Albert Hall has a musical programme to suit all tastes.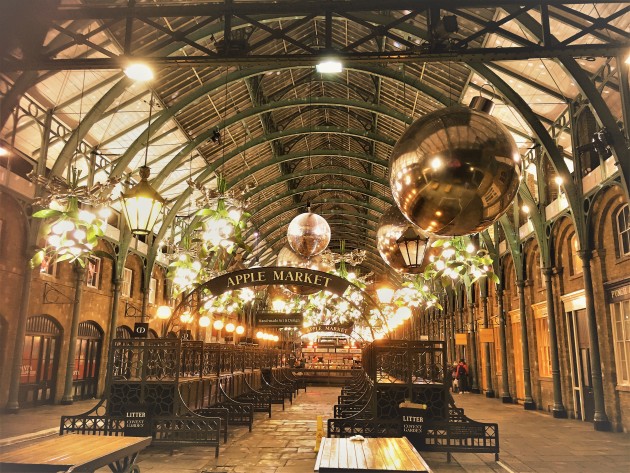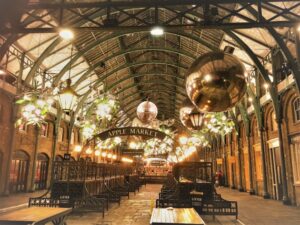 Pucker up under Covent Garden's giant Mistletoe and larger than life baubles.
Not only do you have the lights in the shopping districts but attractions such as Kew Gardens, London Zoo and Eltham Palace all have dazzling light extravaganzas on offer and not forgetting the window displays of all the big name department stores. From carols in Trafalgar Square to real-life reindeer in Covent Garden, London has never held back when it comes to Christmas.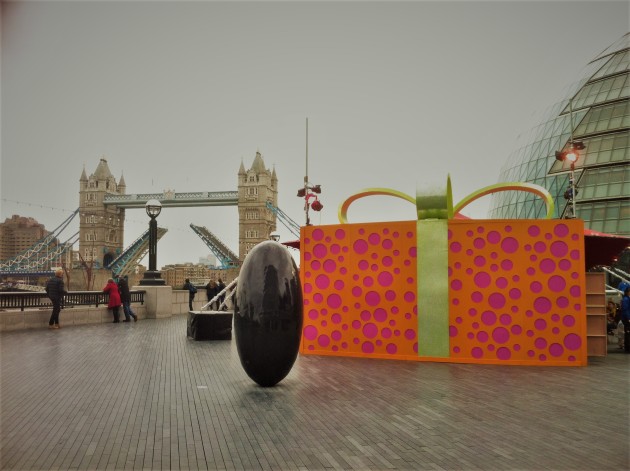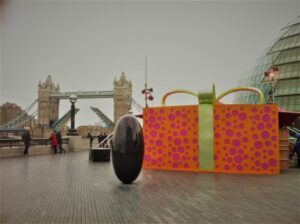 Unwrap presents galore at an open Tower Bridge
Though we don't know how Christmas may look this year due to Covid, let me take you on a virtual experience to relive Christmases past in all their festive glory; a wonderful online tour of the capital at its seasonal best from the comfort of your own home.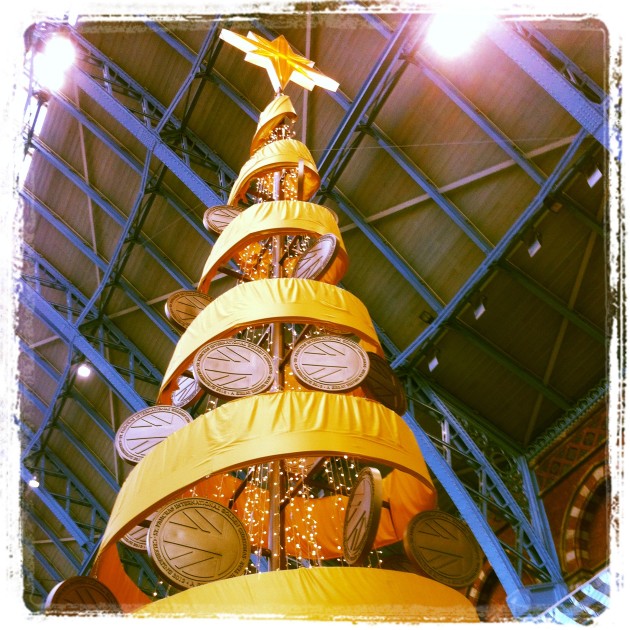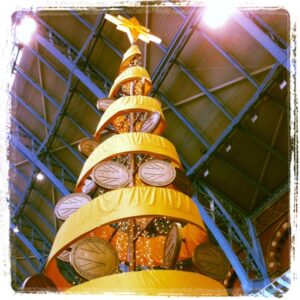 Look up and wonder at London's assortment of towering trees