GLAD TO HEAR IT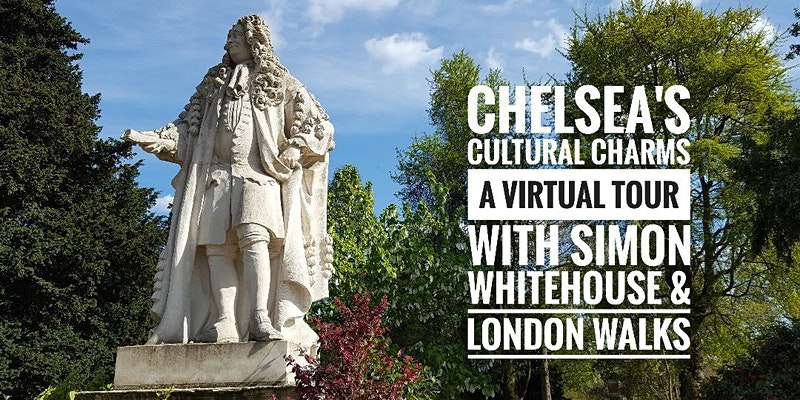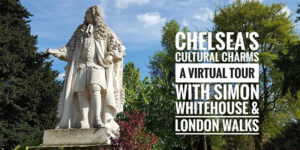 Join award-winning Blue Badge Guide Simon Whitehouse on a virtual walk around the historic riverside village of Chelsea in SW London.
Welcome to charming Chelsea! Explore this fascinating neighbourhood on a virtual tour with Blue Badge Guide Simon Whitehouse and London Walks. Starting at Sloane Square, we examine the Anglo Saxon origins of this riverside community, its key role in Tudor London, and its evolution into a bohemian literary, artistic, political & musical enclave.


We visit the Royal Hospital Chelsea to meet the world-famous Chelsea Pensioners; encounter a 'starchitect' and his modernist conversion; and unearth a surprising burial ground!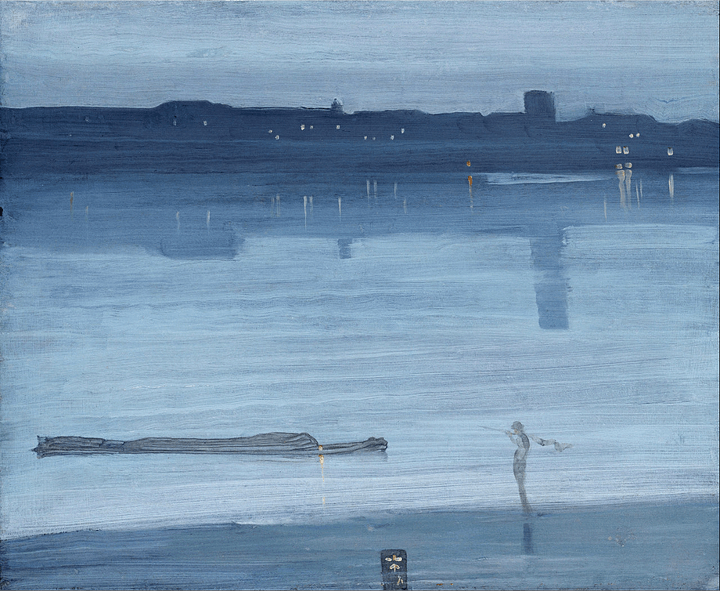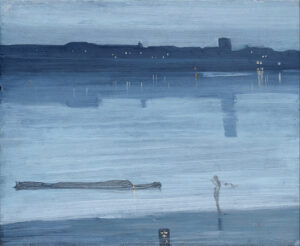 Turning down Tite Street, we go on a historical adventure as we take tea with Oscar Wilde, wave at James McNeill Whistler and watch out for Ellen Terry's stepping out of her carriage to sit for John Singer Sargent!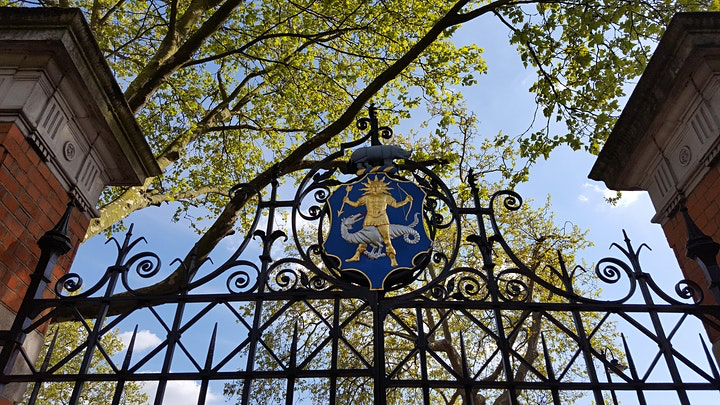 We then wend our way along the river, taking a stroll in the stunning Chelsea Physic Garden, one of the oldest botanical gardens in the country, and learn why the trustees are eternally grateful to the founder of the British Museum.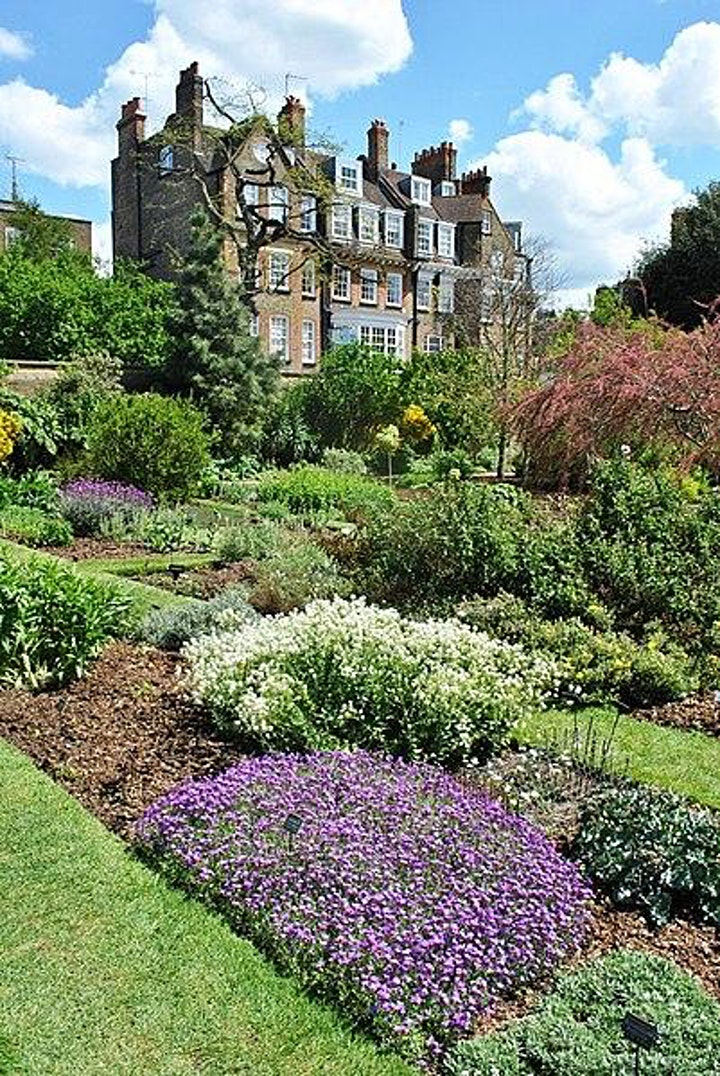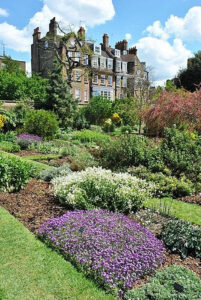 We move along to charming Cheyne Walk where EVERYONE who is ANYONE has lived – Rossetti, Swinburne, two 'Eliots', Mrs Gaskell, Turner and no fewer than 3 Rolling Stones! We confer with Sir Thomas More & admire his medieval mansion that still stands today.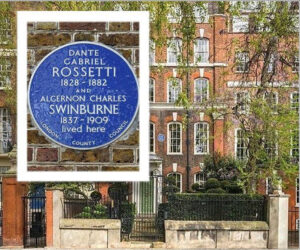 Finally, we retrace our steps, swinging by the King's Road (watching out for Chelsea Tractors!) to hang out with Vivienne Westwood, attend the weddings of both Dickens & Judy Garland and wave at Mary Poppins departing with the west wind… And by the end, we can truly say we have discovered the charms of beautiful Chelsea!