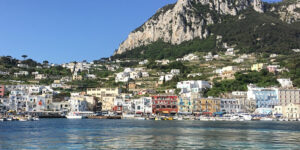 One of the most beautiful areas of Italy. Sparkling waters, colourful scenery and glamorous resorts take your breath away!.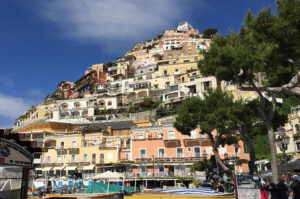 A delightful visit to one of the most beautiful areas of Italy. This area was the playground of the Romans 2000 years ago and to this day it still attracts wealthy tourists with its genteel and authentic holiday feel.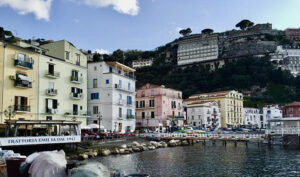 Positano and Amalfi sit on the stunning coastline to the south of the Sorrento Peninsula with their five star hotels, yet relaxed and hassle-free way of life.
To the north of the peninsula on the Bay of Naples is Sorrento itself, delightful resort and jumping off point for visits to the islands of the Bay of Naples.
Capri must be the most stunning of these islands, attracting the jet-set due to its picturesque peaks with stunning villas perched on seemingly impossible cliffsides. Fabulous hotels and wonderful restaurants offer a dream holiday.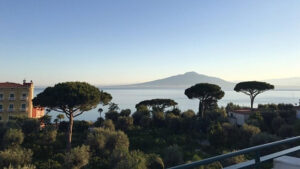 An unabashedly fun romp through glorious scenery touching on places to visit, their background and context in the development of tourism.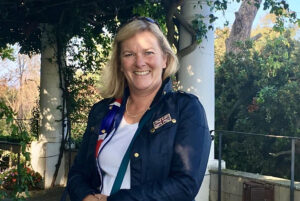 'We have attended several of Anna's tours – Venice, River Thames, Florence, and they have all been excellent. Lots of interesting information and delivered in a very professional way, with some nice humour thrown in. It's been a great way to keep our family connected. Thanks Anna'.
'Our guide for a virtual tour of Rome was Anna. She is warm, professional and very knowledgeable, passing on her infectious joy in the rich history, art, ancient sites and architecture. The Zoom tour worked very well with great images from her many tours there over the years. There was even time at the end to ask questions. What a great way to get out when we can't get out and see some sunshine on screen at least!'