Explore some of the most beautiful buildings in London, the Churches of the City designed by Wren and his colleagues, a London Walks tour.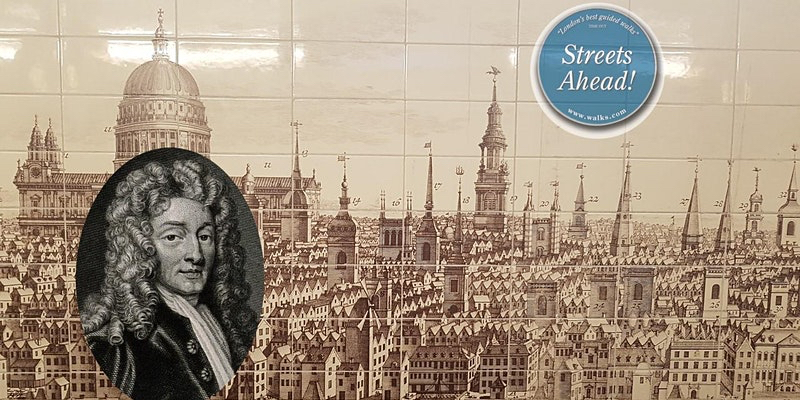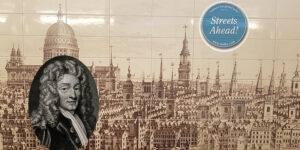 The extraordinary events of the Great Fire of London presented an extraordinary opportunity – rebuilding 51 churches within one square mile. An amazing collection of buildings of one purpose, built geographically and chronologically close together, overseen by one man – one of the world's great architects, Sir Christopher Wren. The variety of footprints allowed and encouraged an experimental approach, we'll see how the smaller churches became testing grounds for his masterpiece St Paul's. We'll compare the finest spires of the city. And focus on a handful of church interiors, to admire their structure, furnishings and inhabitants – from happy unicorns to miserable putti. Not all are still in use as churches, we'll discover the houses and gardens now found within the old stonework. We'll dip into Wren's life to understand his influences and appreciate his flair, persistence and ingenuity. This virtual tour of an hour or so presented on zoom, uses photos, maps and films to stroll the streets, see with a bird's eye view and pop into some of London's most perfect buildings.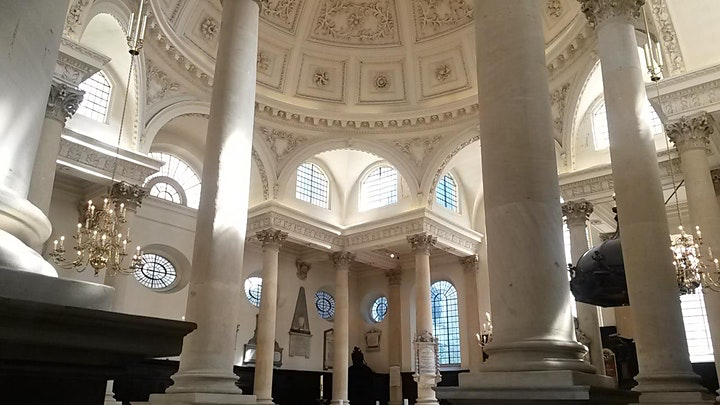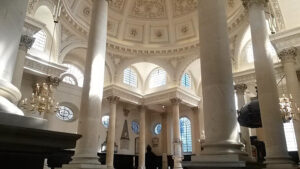 St Stephen Walbrook once described as the most perfectly proportioned building in London. Wren was as much a mathematician as an architect, his buildings are beautifully realised geometry.
His buildings have been called "frozen music", he effectively designed the skyline of London as a forest of spires rose up above all the other buildings.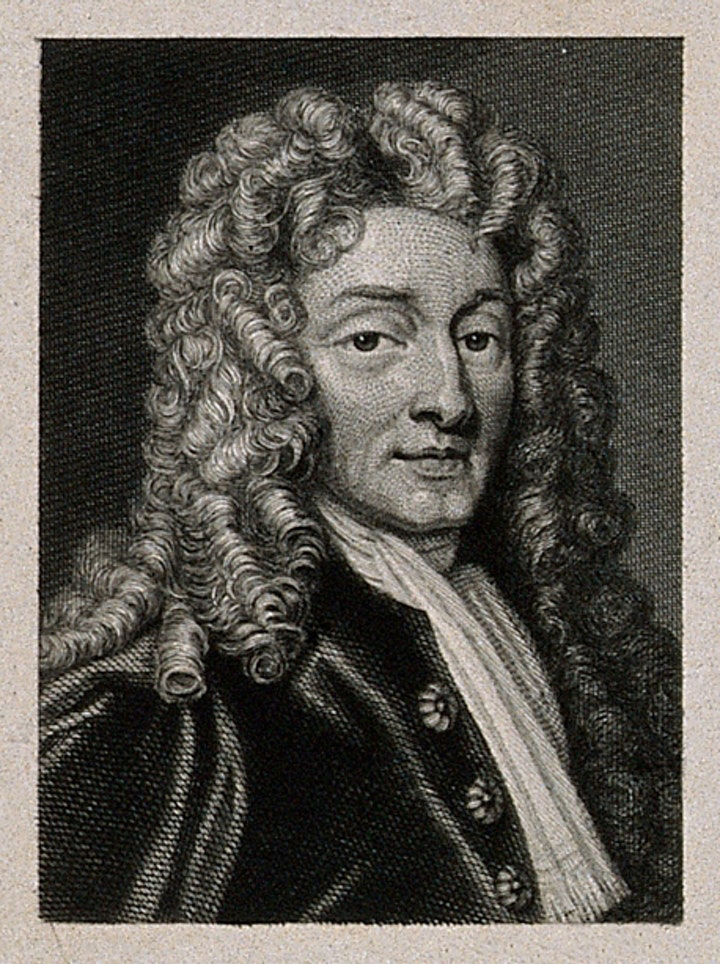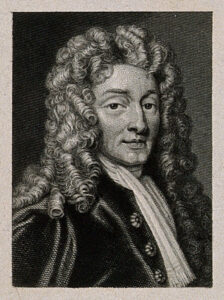 Line engraving by C. Pye after Sir G. Kneller, 1711. Credit: Wellcome Collection. Attribution 4.0 International (CC BY 4.0)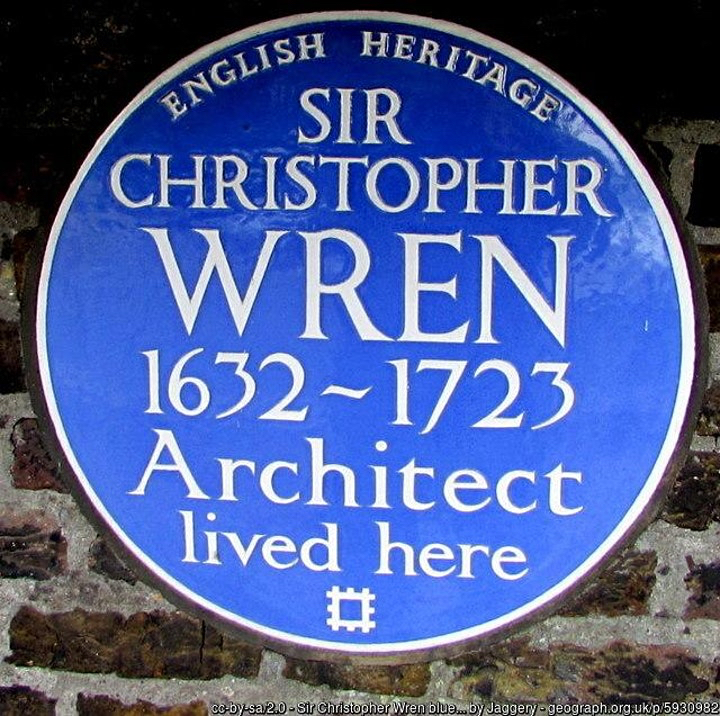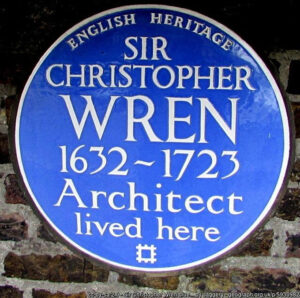 Did he?
With several addresses in London during his long life, we'll discover where he lived as well as worked.
About me
Hello, I'm Fiona a London Blue Badge tourist guide, a Green Badge City of London Guide, and a Churchwatcher. As a member of the Friends of the City Churches, I have spent many hours in city churches. We volunteer to sit in churches that may not otherwise be open, to enable visitors to pop in. It is an absolute privilege to spend time in these glorious buildings. And I'm looking forward to sharing some of their features and stories with you.
DON'T JUST TAKE IT FROM US
"Ten minutes in and I've already been dazzled and amazed twice. Big time. Jaw hanging open. THANK YOU THANK YOU THANK YOU, Fiona." David
"Wonderful tour. I can't wait to go out and look at all those beautiful streets and churches that you have shown us. Thank you so much. Bea P.
"Fantastic talk, thanks so much" Ben W.
"Brilliant" Grit E.
"Thanks so much. You are a great guide!" Ipad (10)
"A superb tour, Fiona. So interesting and informative. Thank you so much. I really enjoyed it all." Margaret B.
"Thank you, Fiona, really enjoyed the talk." Lee C.
"Thoroughly enjoyed this, will be off to St. Stephen Walbrook soon!" Ann N.
"Thank you Fiona, fantastic as always" Lara W.
"Your explanation of the dome's construction has finally helped me to see the light (excuse the pun…) – I didn't understand why three domes before" Jackie R.
"stunningly brilliant analysis" DGT
"Beautiful tour, Fiona. Thank you. I really enjoyed it." Anna D.
"Lovely! Very elegantly explained" Jackie R.
"Brilliant talk, Fiona. Thank you so much!" Moya O.
"That was a wonderful, wonderful talk. Thank you, Fiona" Colin & Jo
"Fantastic talk as usual, thank you very much!" Grit E.
"Thank you, Fiona! Amazing as always. 6 am is never too early for a Fiona walk!" Nicole B.