On the eve of V.E. Day we'll visit the nerve centre of Nazi Occupation in Paris, talk of collaboration, deprivation and heroism!
HEAR CHRIS HERE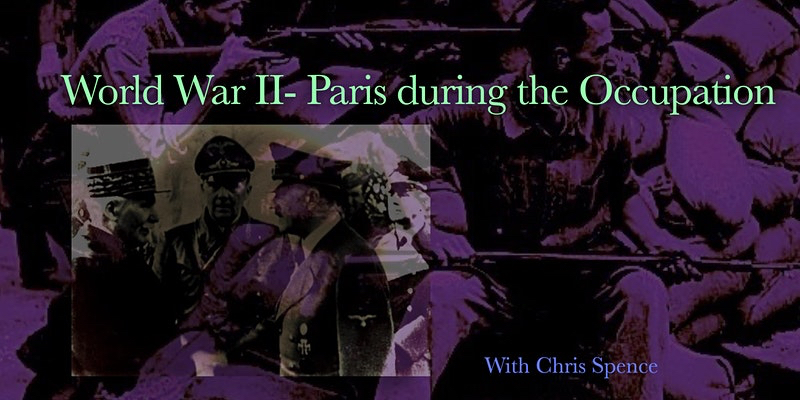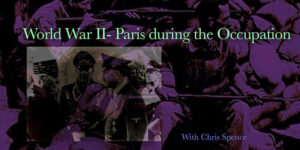 The dark days of the Occupation were a daily struggle for the many but the champagne corks still popped at the Ritz! Some got a bit too cozy with the Occupiers while others made heroic stands. We will mix some Jean Cocteau, Josephine Baker, Gertrude Stein, Pablo Picasso and Coco Chanel into our narrative as we travel the streets of Paris on the hunt for events and incidents, Resistance addresses and Nazi HQs. We will remove our rose-tinted glasses- tell it how it was- and I will try and paint a picture for you of everyday life for the ordinary Parisian and the deprivation and terror that lurked beneath a grotesque veneer of normality.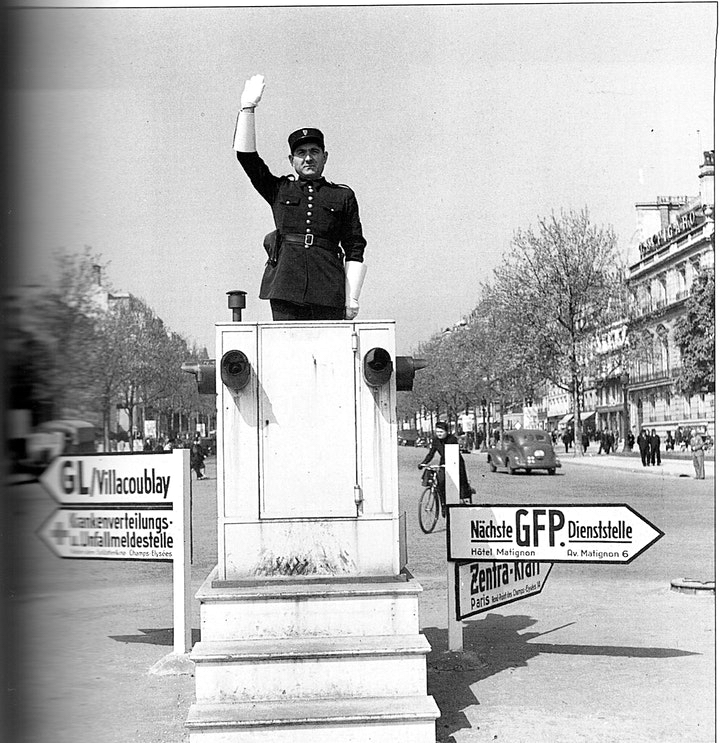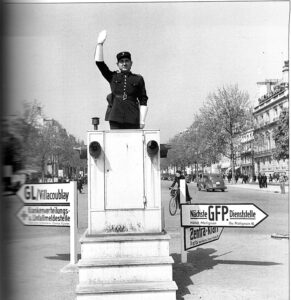 The "Germanisation" of Paris even extended to the street signage!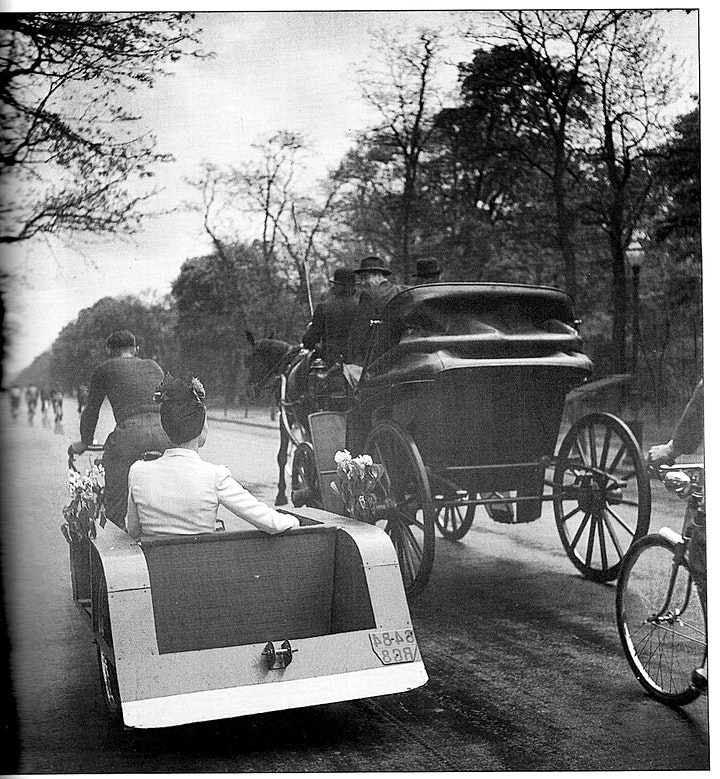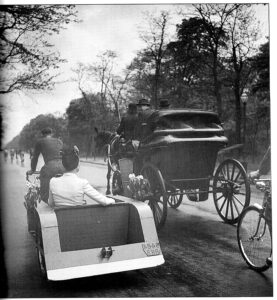 A new form of hire taxi- a common sight in the weird universe of daily life under the Occupation!