A Paris Walk – Père Lachaise Cemetery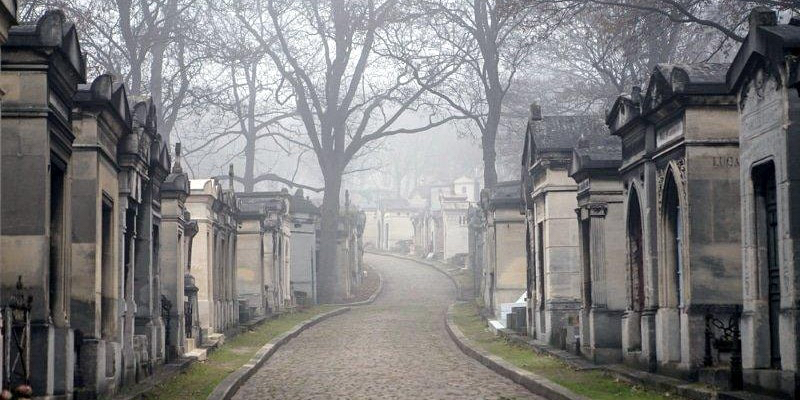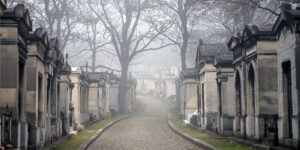 Père Lachaise Cemetery: a virtual tour guided by Brad Newfield of Paris Walks in partnership with London Walks.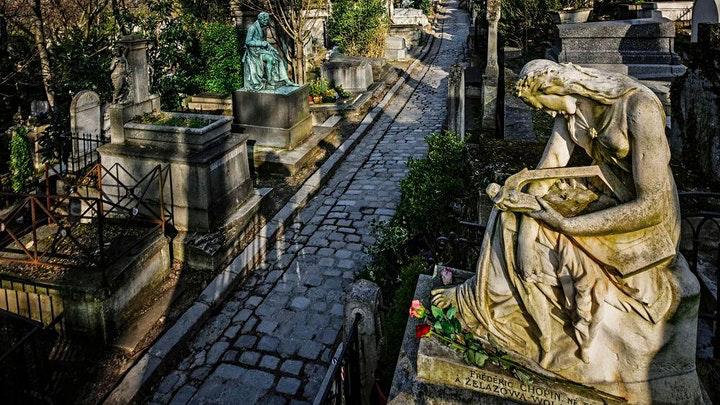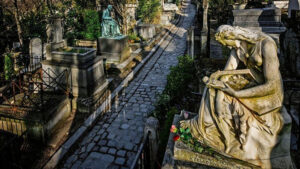 We will take a virtual stroll through this atmospheric cemetery. Our photographic journey will give us a feel for the splendid variety of funerary art, cobbled paths, and tree-lined avenues, where many of Paris's colourful and eccentric celebrities are buried.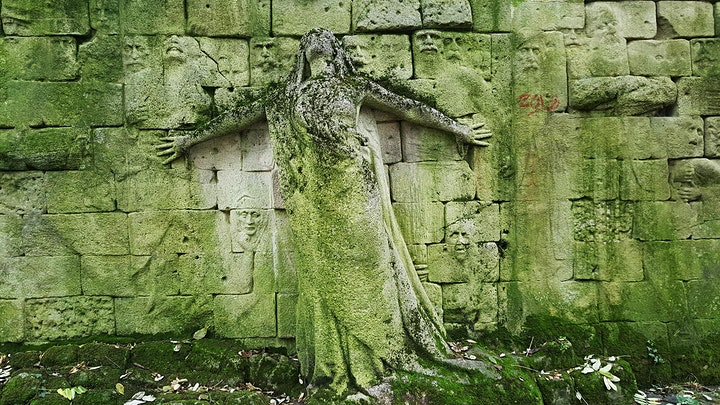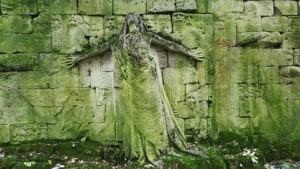 We will see tombs that range from the poignant and beautiful, to magnificent edifices, to the distinctly weird. We visit the tombs and hear the stories of Chopin, Edith Piaf, Maria Callas, Isadora Duncan, and the tragic medieval lovers Abelard and Héloise.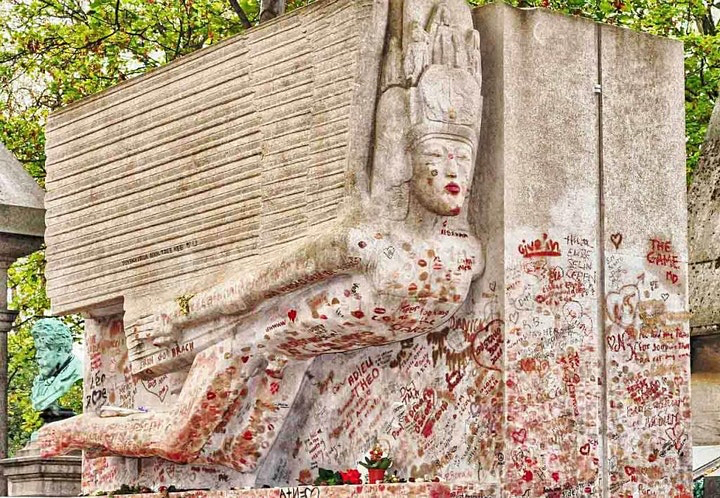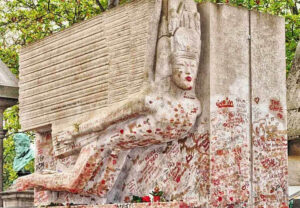 We will see some intriguing tombs which have become cult objects: the controversial monument to Oscar Wilde, decorated with kisses left by his admirers, the very lifelike effigy of a young assassinated journalist, Victor Noir, whose tomb is now a cult object for fertility rites, and Alain Kardec, the mysterious founder of Spiritualism.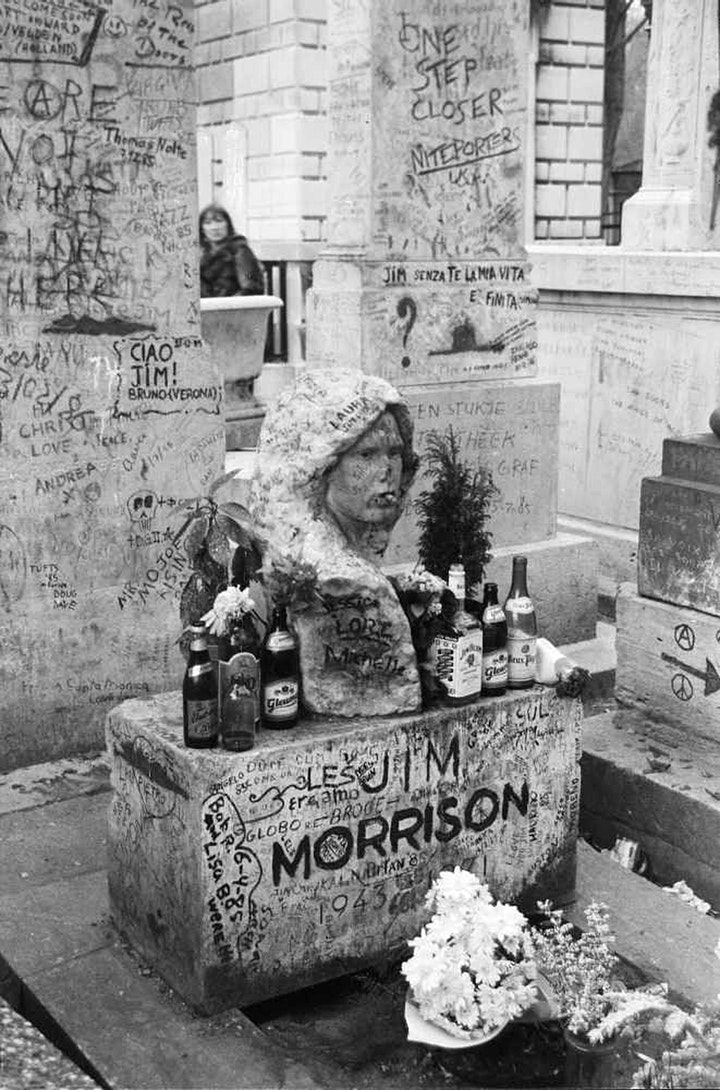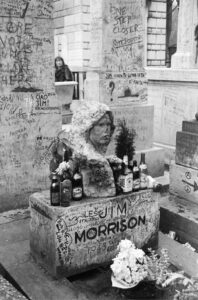 And we of course include Jim Morrison, whose tomb is a pilgrimage site for fans young and old from all corners of the world.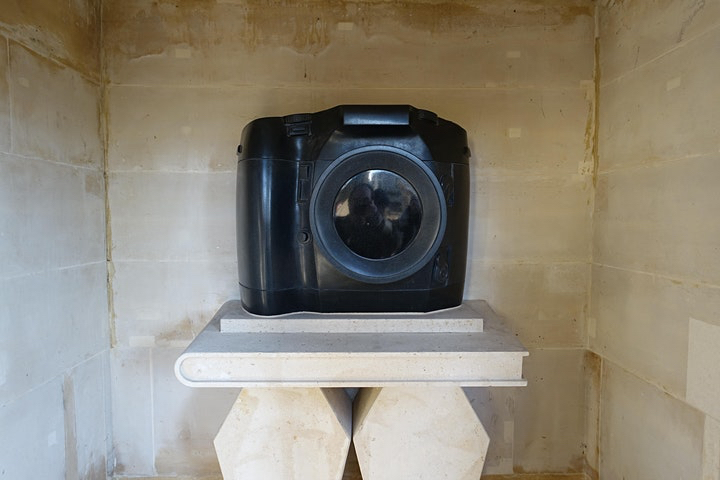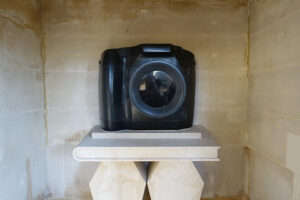 The cemetery is a testimony to how Paris has always attracted personalities and celebrities, even as a final destination.
The Père Lachaise Cemetery tour starts at 8 pm Paris time, 7 pm London time, 2 pm New York time and 11 am California time.