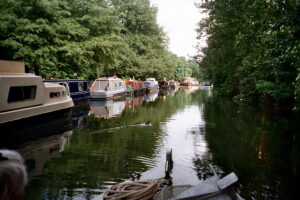 This London Walk really does come over all Edenic, as we start by crossing a "green bridge" to enter a big park, famous for its lushness and botanical variety. Welcome to an English rainforest of different types of trees and plants.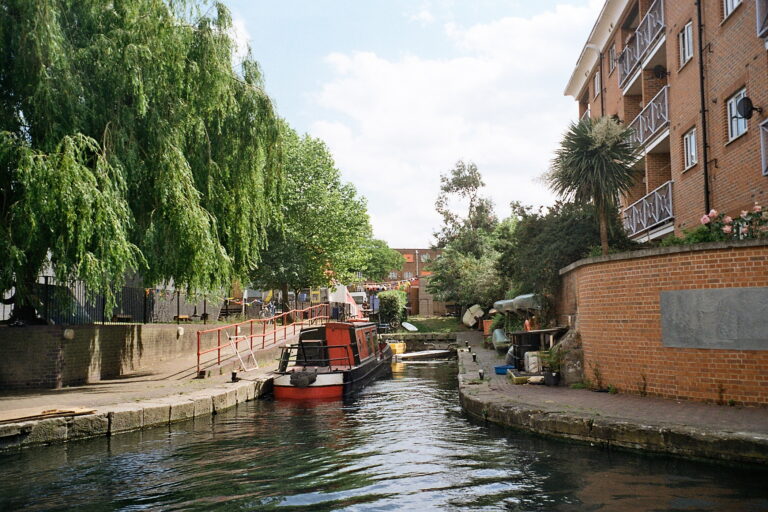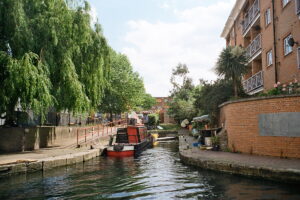 Then a POW! of a contrast. On one side, they're making gin in East London again  –  first time for a century. On the other bank is a memory of the boatyard which once built Thames sailing barges. The very successful contractor who first used these sailing barges in Hackney is reckoned to have been the inspiration for Charles Dickens's "Golden Dustman" in Our Mutual Friend. And how's a fine, tree-lined saunter through a historic old park sound? London's first municipal park, Victoria Park owes its origins to a bishop whose sermons were a bit too fiery. That's the chapter heading. You'll get the story there in the park. And who knows, we might even catch a glimpse of the resident ghost here.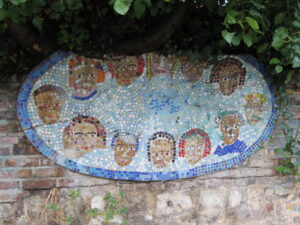 Then it's some attractive mosaics beside the towpath  –  an imaginative local schools project has created some colourful images. Laburnum Boat Club makes active use of a piece of the canal's heritage. The basin they're using survives from a long-gone customer of the canal.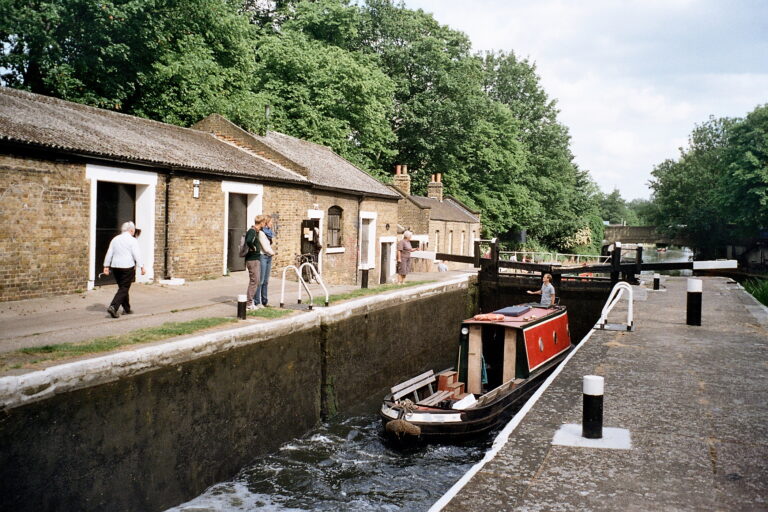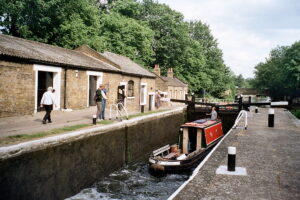 But the canal doesn't get the staying power prize. That goes to the Roman road ahead of us, and its memories of the footsteps of Roman legionnaires. Think of: ankle power, water power, horsepower, steam engine power, electric power, internal combustion engine power – this walk, er, runs the gamut. Because we catch the North London Railway – the canal's 19th-century competitor – for our journey home, our journey back to the 21st-century.
REGENT'S CANAL  Mile End to Haggerston – THE PRACTICALS

The Regent's Canal – Mile End to Haggerston takes place at 2.30 pm on Sunday, July 16th.
To go on The Regent's Canal – Mile End to Haggerston walk 
m
eet the guide just outside
Mile End

tube station
.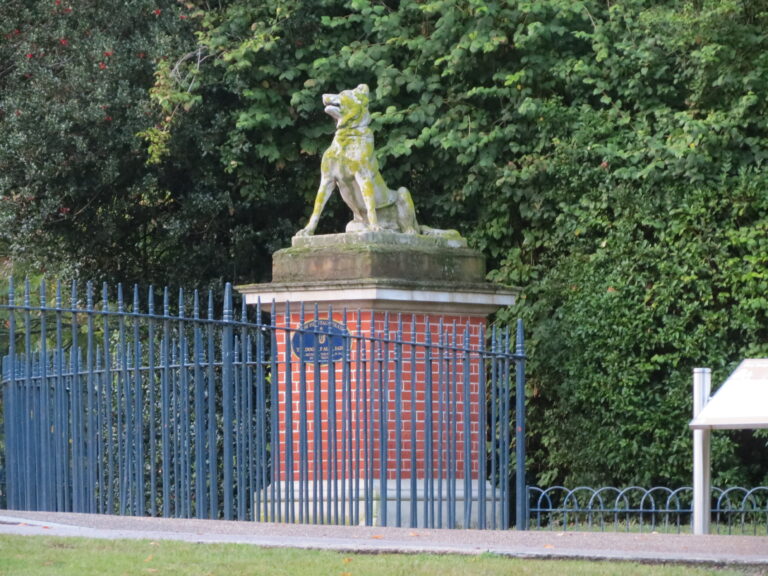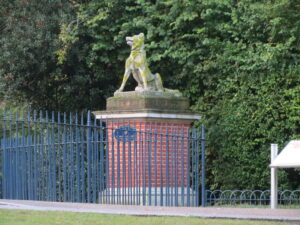 The "Latecomers Catch-up Stop" is Mile
End Lock, next to Millenium Park.
The walk ends near Haggerston  Overground Station.