GLAD TO HEAR IT
Meet Your Guide. Barry's a microbiologist. a physician and an art historian. This interview ranges across his extraordinary life and career, from childhood in rural Ireland to the frontline in the battle against Coronavirus.
Royal Medicine – Monarchs, Matrons & Maladies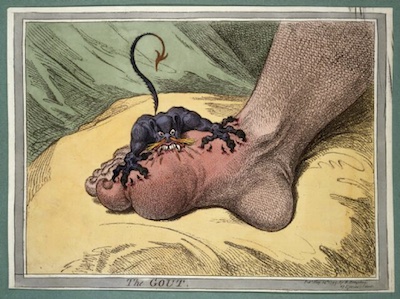 Now entertain conjecture of a time. Of times. And of people. Special people. Kings and Queens and Princes and Princesses. Of their lives. Their maladies. Their deaths.
So, yes, exactly what it says on the tin. The life and death of royalty. Those matters are always interesting, often fascinating. Including their medical history – ranging from their coming to their going. Their living, their dying, their excesses, their maladies, their treatment, their cadres of medical attendants, their post-mortems, the works. Fascinating.
And make no mistake, even more so because we're shown these places and that time and those events – guided through that history – by a doctor.

ROYAL MEDICINE – THE PRACTICALS
Royal Medicine takes place at 14.30 on Saturday June 11th.  Meet Doctor Barry outside the Westminster Abbey/Broadway exit of St. James's Park Tube.
LONDON WALKS REVIEWS
"London Walks puts you into the hands of an expert on the particular area and topic of a tour…"  The New York Times
"award-winning London Walks are unrivalled for quality and range"  American in Britain Magazine
"the best London has to offer" Culture Trip
"by far the most impressive series of walks that I have ever encountered are those offered by London Walks"  Travel and Enjoy
LONDON WALKS PRIVATE WALKS
If you can't make one of the regularly scheduled, just-turn-up, public Royal Medicine walks do think about booking one as a private tour. If you go private you can have the Royal Medicine Walk – or any other London Walk – on a day and at a time that suits your convenience. We'll tailor it to your requirements. Ring Fiona or Noel or Mary on 020 7624 3978 or email us at [email protected] and we'll set it up and make it happen for you. A private London Walk – they're good value for an individual or couple and sensational value for a group – makes an ideal group or educational or birthday party or office (team-building) or club outing.
GIVE THE GIFT OF LONDON WALKS
A private London Walk makes a fab present – be it a birthday or anniversary or get-to-know-your-new neighbourhood gift or Christmas present or whatever. Merchandise schmerchandise (gift wrapped or not) – but giving someone an experience, now that's special. Memories make us rich.
LONDON WALKS – STREETS AHEAD!