Short read. The Home of Cool in East London.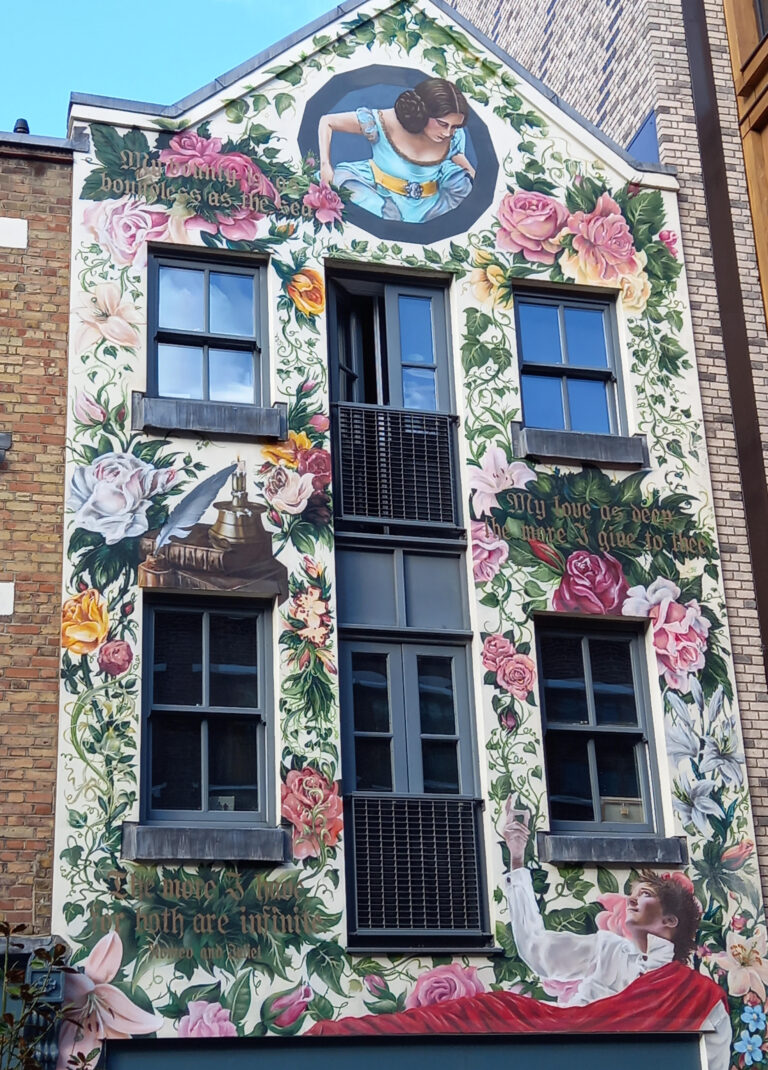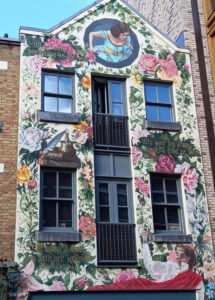 Longer read. A walk that's got everything going for it. 1) Top flight guide ("it all comes down to the guiding"). And I mean top flight: Judy's the Phi Beta Kappa for her year. I.E. she won the London Tourist Board's coveted Guide of the Year Award! 2) She's local. So all that professional expertise – to say nothing of her zest and zing and style – rests on the best possible foundation: local knowledge!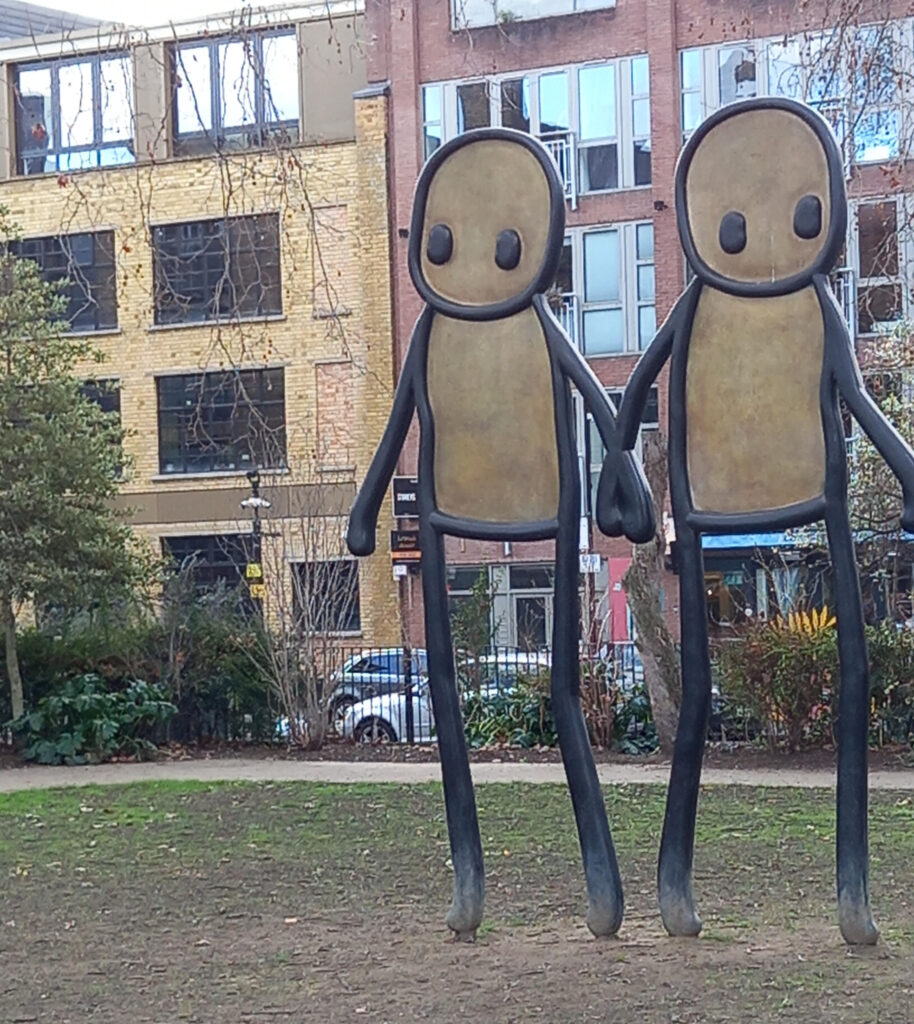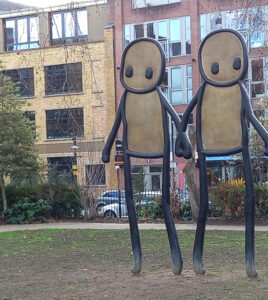 3) It's Shoreditch & Hoxton. London's Home of Cool. 4) Let alone home of history. Listen to that name, e.g. Shoreditch. You can hear it. And that's just to get the ball rolling. I mean this country's first, purpose-built theatre – The Theatre – went up in Shoreditch in 1576. Shoreditch's ghosts are to, well, die for. Think of Ben Jonson, Shakespeare's great contemporary, fighting that duel with Gabriel Spencer, a member of Shakespeare's company. Jonson won that duel. Spencer lost it. Big time. Jonson killed him. Even though the blade of Spencer's sword was ten inches longer. Oh rare Ben Jonson. And, yes, from one father to another, your finest piece of poetry was your son.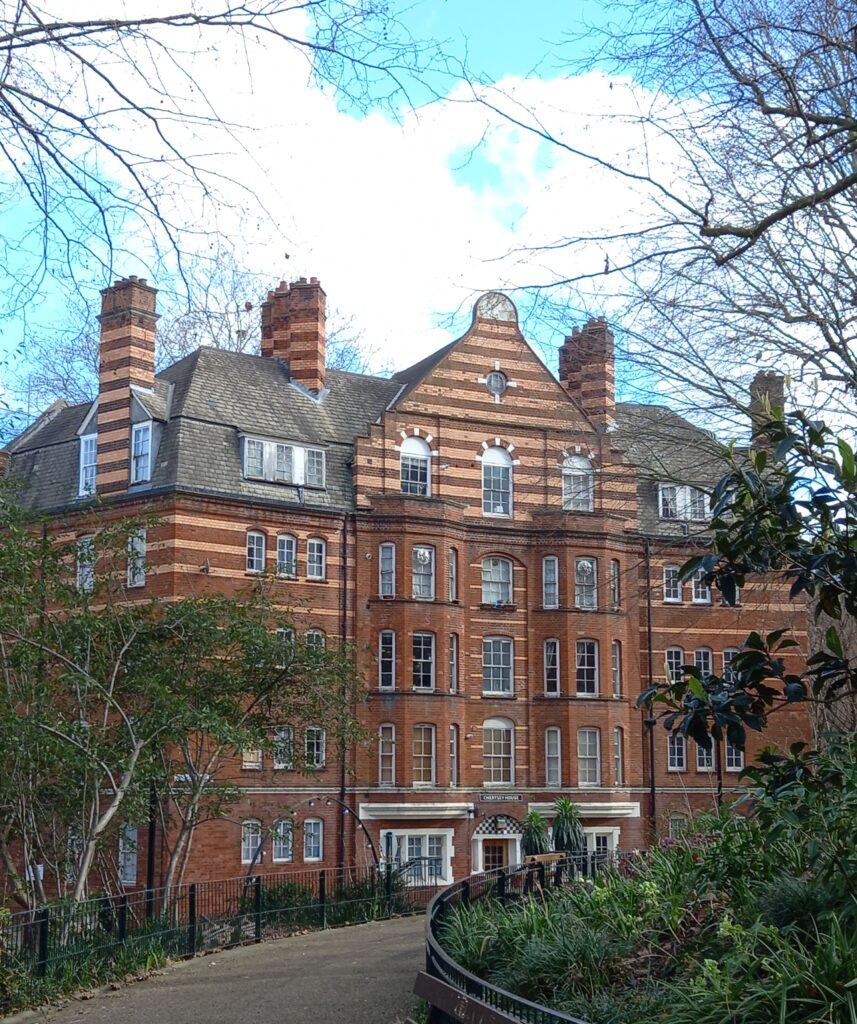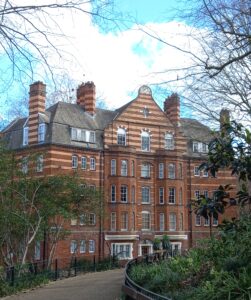 5) The buzz of a London artsy/talentsy neighbourhood that's got into its stride, knows it's where it's happening. 6) Everything going for it. N.B. the walk takes about two hours. It's got good transport links. Hoxton Overground Station isn't far. Or it's a short bus ride to Liverpool Street Station.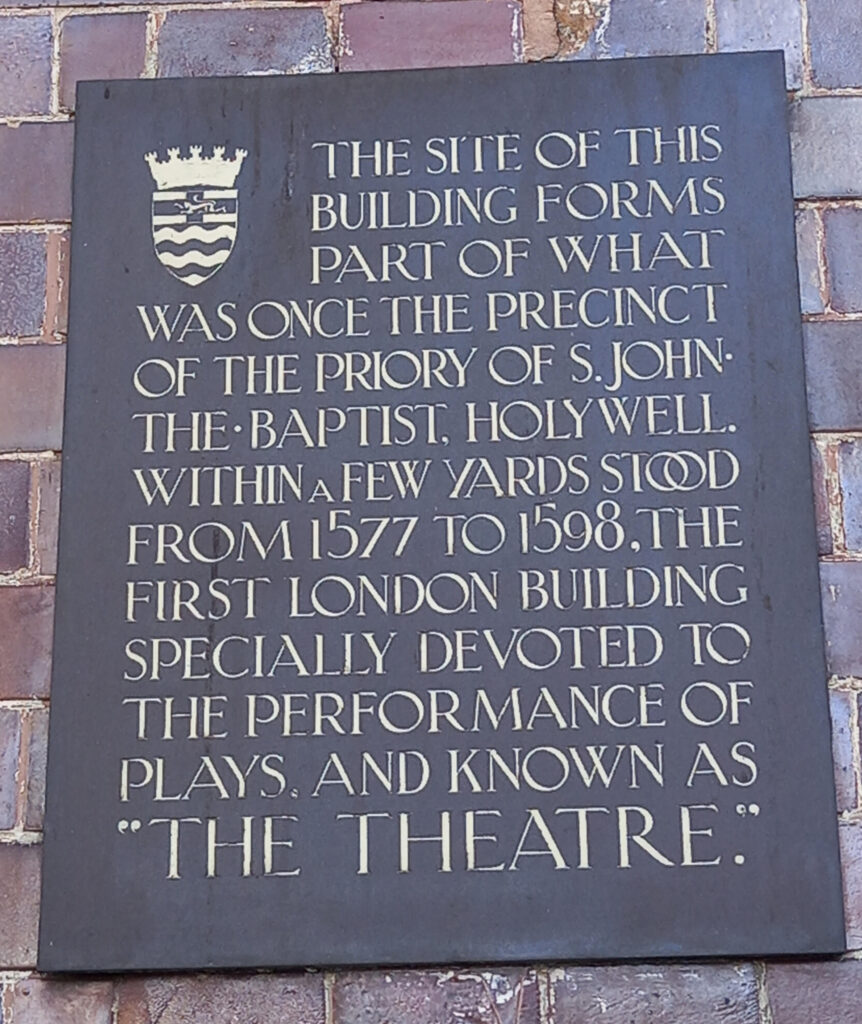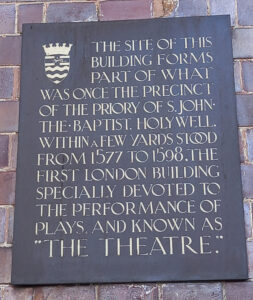 Further read: In Shoreditch & Hoxton in the late 1500s, the very first theatres opened and later the riotous music halls of the Victorian age. Hear about the most dangerous and disreputable area of the city in the 19th century, the richest woman in Europe in the 1800s, the prison cells which are now a bar, the story of a pioneering doctor, how the Gunpowder Plot was uncovered, places where you can walk a tightrope or swing on a high trapeze, and where the world's most eminent mountaineers gather, together with streets of old workshops and warehouses that English Heritage calls the best preserved of their kind in England.

LONDON WALKS REVIEWS
"by far the most impressive series of walks that I have ever encountered are those offered by London Walks"  Travel and Enjoy
"the unfailingly fascinating London Walks… If you can't find one [of their tours] that captures your fancy, maybe you really are tired of life."  San Francisco Chronicle

LONDON WALKS PRIVATE WALKS
If you can't make one of the regularly scheduled, just-turn-up, public Shoreditch & Hoxton walks do think about booking one as a private tour. If you go private you can have the Shoreditch & Hoxton walk – or any other London Walk – on a day and at a time that suits your convenience. We'll tailor it to your requirements. Ring Fiona or Noel or Mary on 020 7624 3978 or email us at [email protected] and we'll set it up and make it happen for you. A private London Walk – they're good value for an individual or couple and sensational value for a group – makes an ideal group or educational or birthday party or office (team-building) or club outing.

GIVE THE GIFT OF LONDON WALKS
A private London Walk makes a fab gift – be it a birthday or anniversary or Christmas present or whatever. Merchandise schmerchandise (gift wrapped or not) – but giving someone an experience, now that's special. Memories make us rich.
LONDON WALKS – STREETS AHEAD!