Short read: "Alternative London"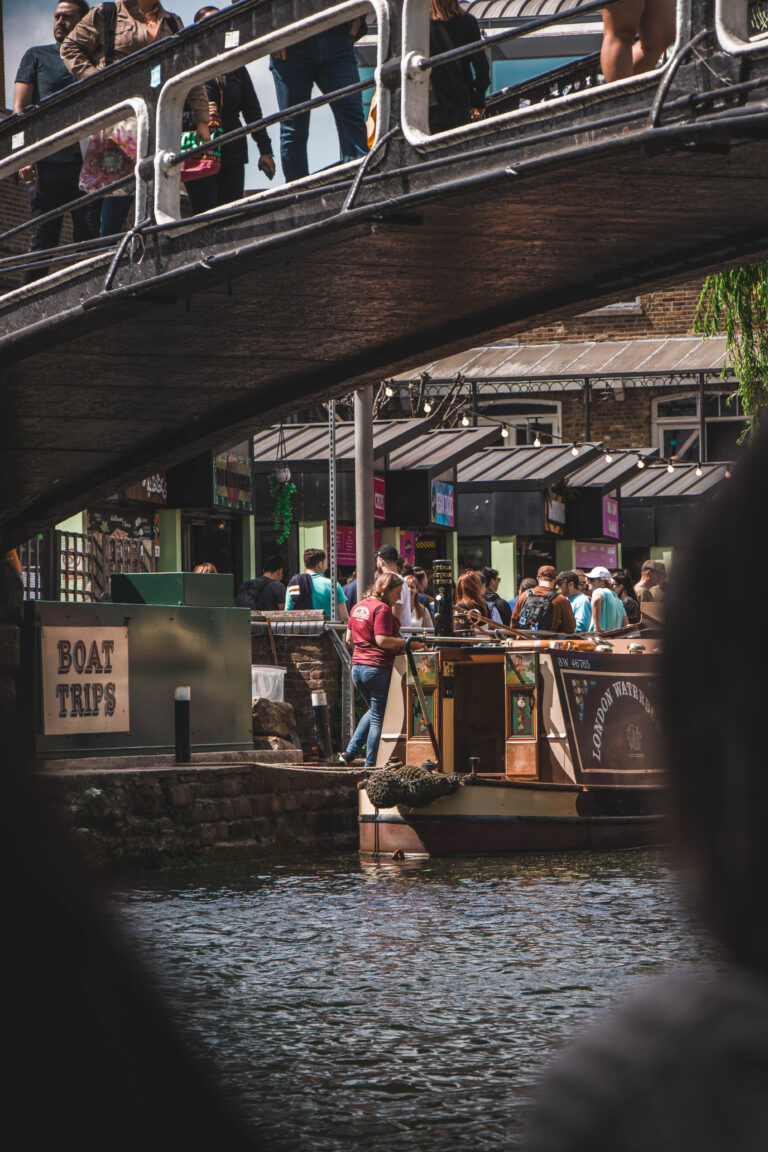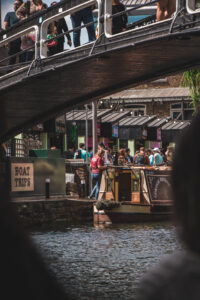 Long read: The London smörgåsbord par excellence. A place where the past melts imperceptibly into the post-modern. A place of canals, cafes, cobblestones, Catacombs, craftsmen's studios, street cred, NW1 literati, Industrial Age iron and brick, leafy terraces and crescents, antiques, artists, actors, and art deco. And that's not to mention Camden Lock, London's busiest and brightest market – and its fourth-largest tourist attraction – which "at its best combines the bonhomie, excitement and buzz of Rio's Carnival!" The Lock is the centrepiece of the walk, but Judith, a local artist, also explores the sights behind the sights, unrolling the shifting scene like one of those Victorian panoramas: everything from street style and Neobeatniks to Dickens, Dingwalls, and the Vanishing Viscount by the canal; and from George Bernard Shaw and Toss the Pieman to Dylan Thomas, Bob Dylan and the Electric Ballroom. And, goes without saying, Amy Winehouse. Afterward, if you like, you can take a traditional narrowboat to the Zoo or Little Venice. Guided by local artist Judith More than any other London Walks guide, Judith guides her doorstep – perched as she is in her eyrie overlooking the old Inverness Street Market, she's right in the eye of the Camden Town storm. Talk about local knowledge. Judith doesn't just live it and guide it – she paints it, turns lived experience, the Camden Town buzz, into art.
Bonus Read (and Listen)
The last duel in London was fought in Camden Town on July 1, 1843. The London Walks Today in London History podcast for July 1 – click here to hear – tells the tale.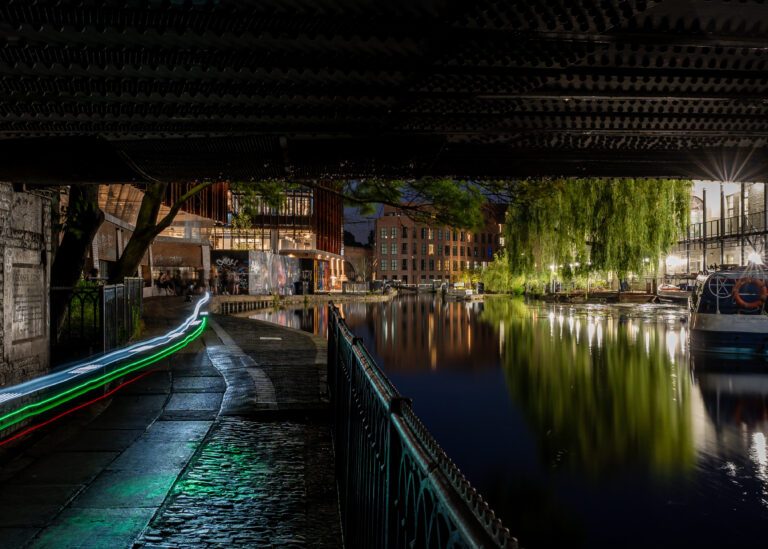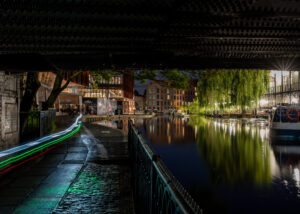 LONDON WALKS PRACTICALS
The Old Camden Town walk takes place every at 11 am every Saturday. Meet Judith just outside the exit of Camden Town Tube. (There are two exits out of Camden Town Tube. Judith will be outside the Camden High Street exit, NOT the Kentish Town Road exit. If you arrive by Tube, go up the escalator, through the turnstile, and bear right. That's the exit that debouches out into Camden High Street.) N.B. the walk ends at Camden Market, just a few minutes' walk from Camden Town Tube or  Chalk Farm Tube.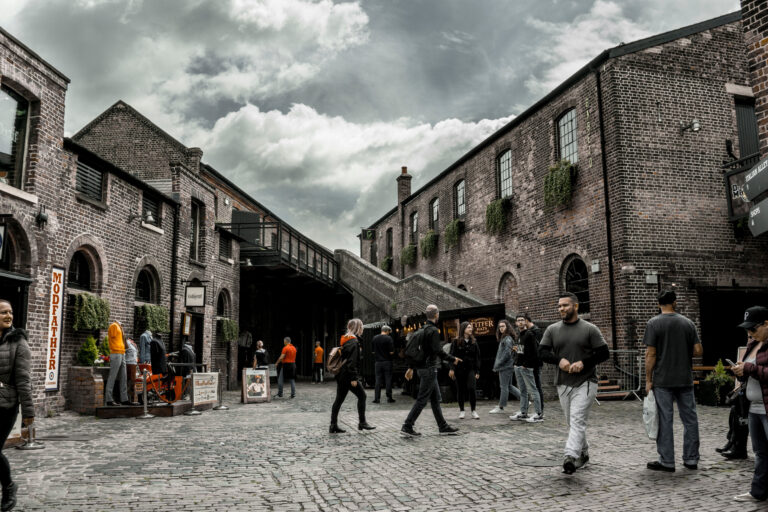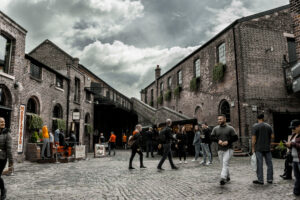 LONDON WALKS REVIEWS
"Although the big companies tend to just shuttle vast hordes of people about, one tour company does give you an in-depth, personalized insight to the city,  offering a dizzying array of themed tours conducted by very qualified guides. The theatre tours, for example, are led by actors and  actresses from the London  stage, while the historical walks are done by historians, not just some bloke who's read a couple of books."  London
"Our second tour was a real change of pace – we did the "Old Camden Town" tour, guided by Judith. This tour runs on Saturday mornings, at that is the day that the Camden Market is most lively – and you will get to see alternative London at its best. If I had teenagers or college students with me, this is one tour that I would add to my list! The tour includes one of the sites where Charles Dickens once lived, historic rock and roll venues, the Regent's Canal, and some of the most interesting, over-the-top shops you will ever see!" Billcat52  Lancaster, Pennsylvania

LONDON WALKS PRIVATE WALKS
If you can't make one of the regularly scheduled, just-turn-up, public Old Camden Town walk do think about booking one as a private tour. If you go private you can have the Old Camden Town walk – or any other London Walk – on a day and at a time that suits your convenience. We'll tailor it to your requirements. And – always with private London Walks and tours – we go to great lengths to make sure the guide-walker(s) "fit" is well-nigh perfect. Ring Fiona or Noel or Mary on 020 7624 3978 or email us at [email protected] and we'll set it up and make it happen for you. A private London Walk – they're good value for an individual or couple and sensational value for a group – makes an ideal group or educational or birthday party or office (team-building) or club outing.

GIVE THE GIFT OF LONDON WALKS
A private London Walk makes a very special, indeed a unique gift – be it a birthday or anniversary or Christmas present or whatever. Merchandise schmerchandise (gift wrapped or not) – but giving someone an experience, now that's special. Memories make us rich.
LONDON WALKS – STREETS AHEAD!