Musical St James's & Mayfair – Virtual Tour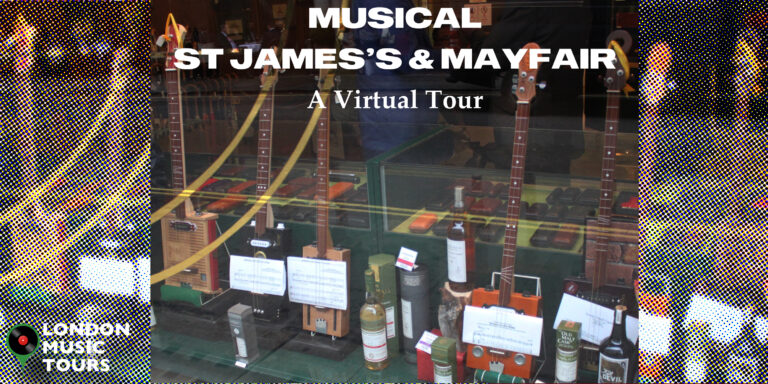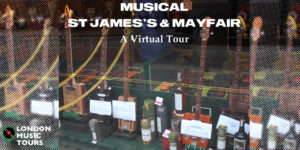 We're off in search of music in the Royal quarter and the heart of fashionable 18th Century London – add the Swinging 60s as a leitmotif and this music tour covers the gamut from Handel to Judy Garland.
Is that Madness performing on top of Buckingham Palace alongside the Queen guitarist Brian May? It surely is.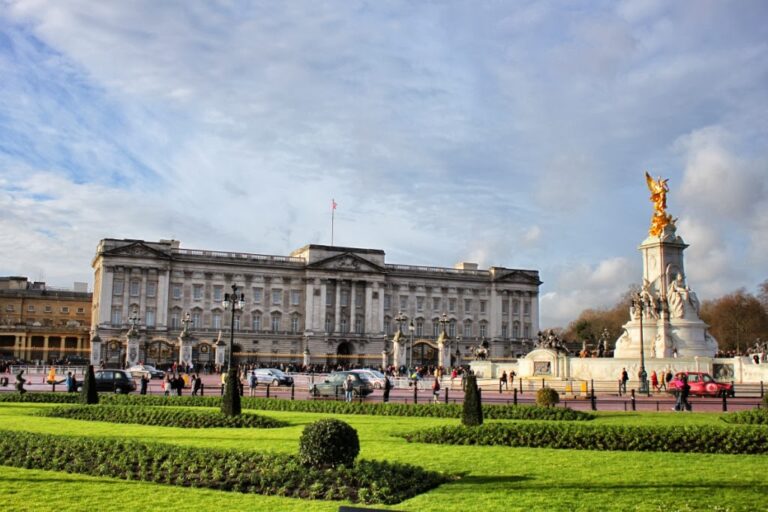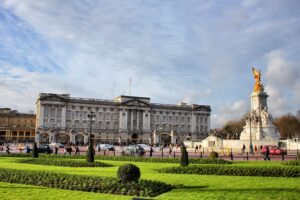 And will his Royal Highness make an appearance on this online tour? Yes indeed… Mick Jagger!
Hendrix and Handel will make a cameo appearance (they star in their own online tours tours elsewhere in the programme)… a pre-fame Paul Simon sings his heart out… We'll look at he life and death of 30s crooner Al Bowlly…Madonna props up the bar… The Beatles go out on top… Nipper the dog cocks an ear… and we'll take a closer look to see if there really were angels dining at the Ritz. There may even be a sing-a-long with the first political campaign song!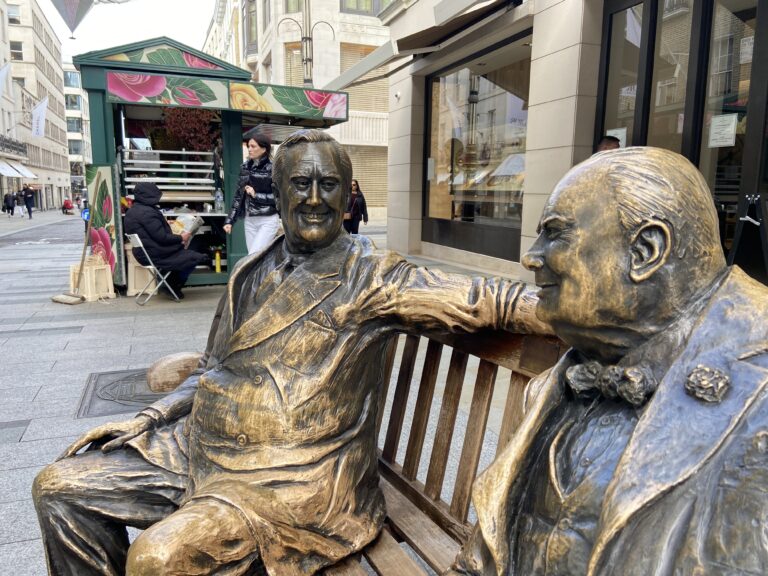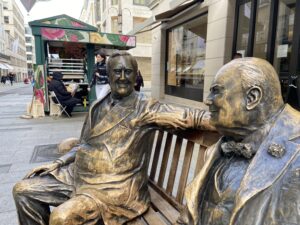 And we'll round up a few Knights and Dames, musical men and women who received a badge from Her (or His) Maj.
From the high baroque to Bowie's most famous album sleeve this is one of the most wide-ranging virtual music tours so far.