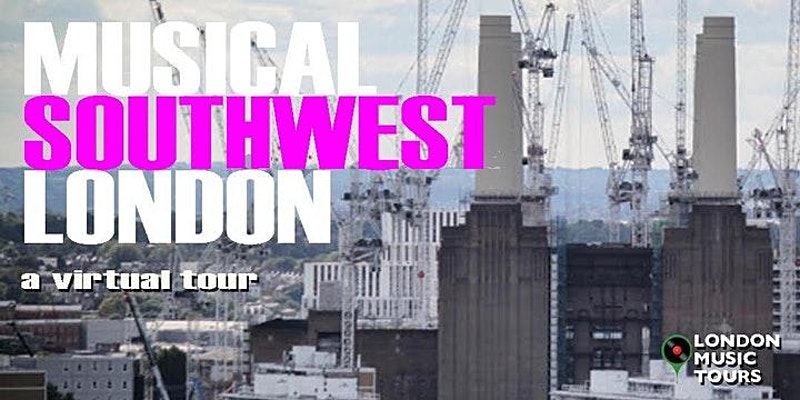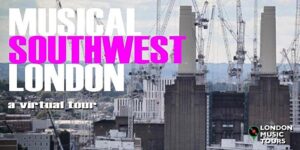 Musical Southwest London – Live via Zoom on Monday 3rd January 2022 at 7 pm (1900) London time
It's a BIG area to cover (see also Musical Southeast & East London episode later in this series and East London in the last series). The georgaphical ground covered allows us to run riot through the genres once more.
From cradle to grave – we'll find where Bowie was born in now gentrified Brixton and the spot where Marc Bolan died in Barnes.
We'll go visiting with the great and good – George Frideric Handel had his first lodgings at Barn Elms and The Beatles were "neighbours" in St Margaret's.
(While we're in that neighbourhood we'll find lots of music at Twickenham Studios, too)
We'll also pick up cult legend Geno Washington and the Ramjam Band, spy on the Stones as they record in arguably the finest recording studio of the 60s, and see Gustav Holst's home.
Oh, and pigs really WILL fly over Battersea Power Station.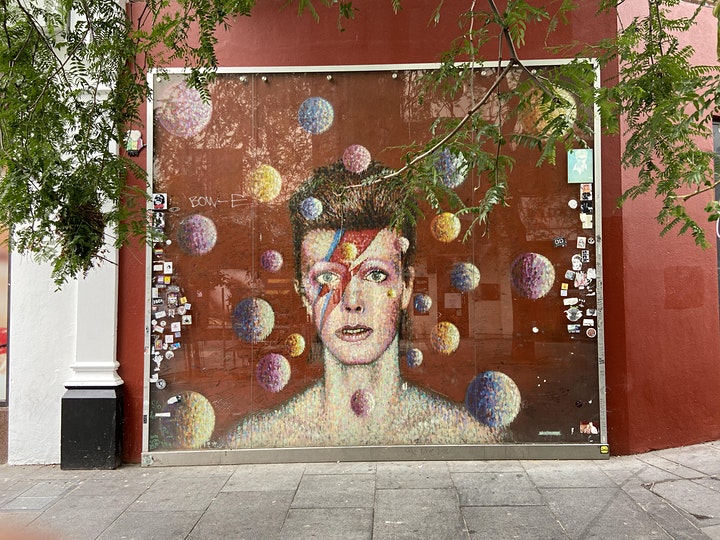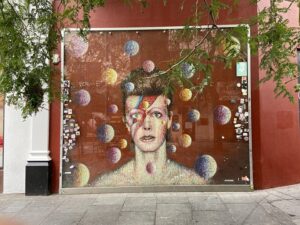 Musical Genres On This Tour
Rock
Ska
Reggae
Soul
Baroque
19th Century Classical
Artists Include…
The Beatles
Handel
Pink Floyd
Gustav Holst
Geno Wahington
Places Visited
Brixton
Twickenham Studios
Barnes Common
Olympic Studios
Battersea Power Station