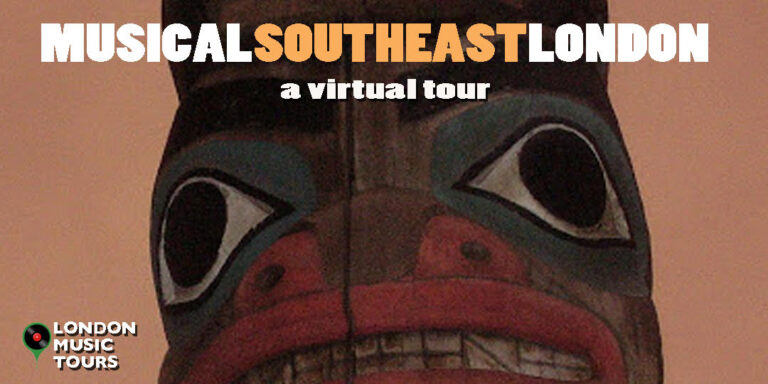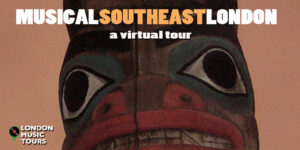 Musical Southeast London – Live on Thursday 2nd December 2021 at 7pm (1900) London time
NB THIS VIRTUAL TOUR CAN ALSO BE BOOKED AS PART OF A 6 WEEK SERIES – BOOK ALL SIX AND SAVE 40% + GET ACCESS TO RECORDINGS TO WATCH IN YOUR OWN TIME (RECORDINGS ONLY AVAILABLE WHEN BOOKING THE 6-PART SERIES)
BOOK THE SERIES HERE: LONDON CALLING SERIES 3
On this tour we'll cover a lot of virtual ground – from Greenwich to Penge and beyond – genteel, royal London to working class London and back again.
All human life – and thus all music – is here.
On this instalment of the London Calling series we'll reach our southernmost points on the map – Bromley and Beckenham, the old stomping grounds of David Bowie. We'll call in at Deptford to find one of London's most beloved bands, the legendary Squeeze.
The Bromley Contingent will make a cameo appearance – the disaffected youth of suburban southeastern London who answered the clarion call of punk rock. We'll look in to death of ACDC's Bon Scott and hear the Hallelujah Chorus at Crystal Palace for miles around.
Welcome to the beautiful south… via Halle, New York City & Mars. Southeast London yields a weird-and-wonderful greatest hits.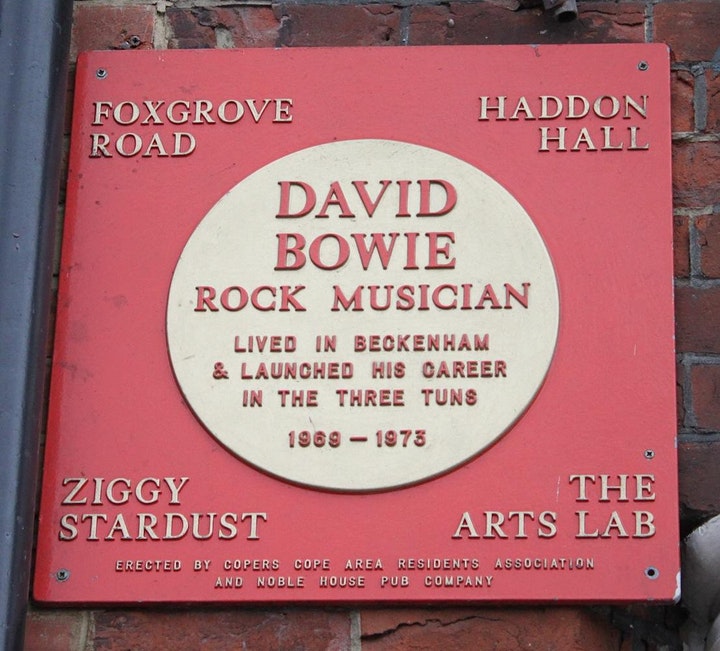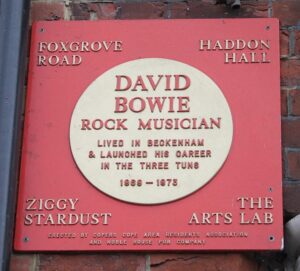 Musical Genres On This Tour
Punk
Baroque
19th Century Classical
Heavy Metal
60s R&B
Artists Include…
David Bowie
Squeeze
ACDC
Siouxsie & the Banshees
Handel
Places Visited
Bromley
Beckenham
Dartford
Forest Hill
Deptford
Crystal Palace