Musical Marylebone – A Virtual Tour
Medicine and cricket… that's Marylebone. Isn't it?
For once the showbiz and performing arts types have been elbowed off centre stage by the nurses, the doctors and the sportsmen. This tour puts the musicians back where they belong.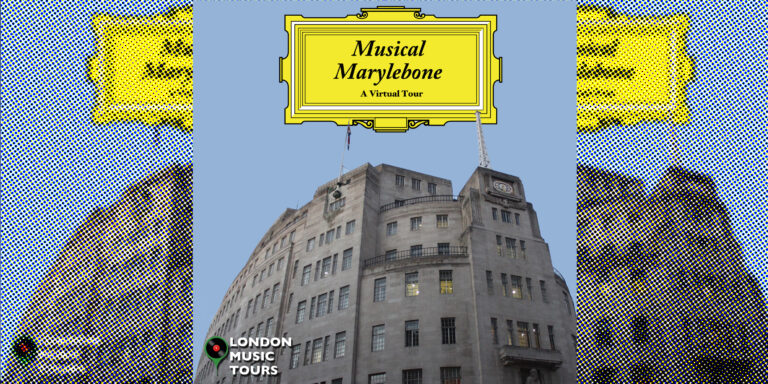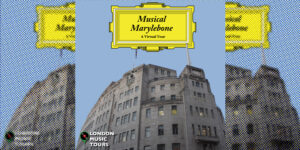 Marylebone is home to both BBC – from Teddy Bear's Picnic to Relax by Frankie Goes to Hollywood we'll delve into Auntie Beeb's often bothersome relationship with music.
The world-famous Proms music festival has its genesis in not one but TWO Marylebone concert halls.
Its streets have been home to such pillars of the English classical music establishment as Sir Henry Wood and Constant Lambert – as well as music hall (vaudeville) venues at the other end of the musical class system.
One of London's most scandalous pleasure gardens is buried beneath its polite, geometric elegance – where we'll find the music of Henry Purcell and more.
Paul McCartney composed Yesterday in Marylebone.
So we'll ask the medicos to move aside for an hour or so – although in Hector Berlioz who lived in the area we have a representative of both the medical AND musical communities.