Musical Marylebone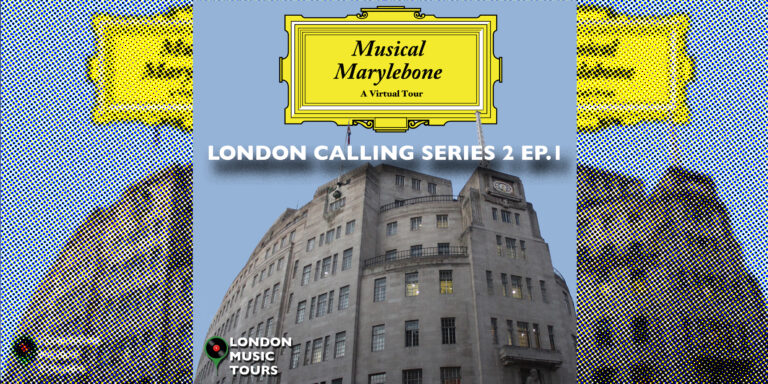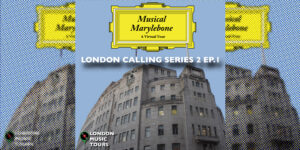 MUSICAL MARYLEBONE CAN BE BOOKED AS PART OF THE LONDON CALLING SERIES – 6 VIRTUAL TOURS FOR £36 – OR AS AN INDIVIDUAL VIRTUAL TOUR FOR £10.
CLICK HERE TO BOOK THE SERIES.
Medicine and cricket… that's Marylebone. Isn't it?
In Marylebone, showbiz and performing arts types have been elbowed out of the spotlight by the nurses, the doctors and the sportsmen.
This tour aims to put the musicians back where they belong: centre stage.
Marylebone is home to the BBC – from Teddy Bear's Picnic to Relax by Frankie Goes to Hollywood we'll delve into Auntie Beeb's often bothersome relationship with music.
The world-famous Proms music festival has its genesis in not one but TWO Marylebone concert halls.
Its streets have been home to such pillars of the English classical music establishment as Sir Henry Wood and Constant Lambert – as well as music hall (vaudeville) venues at the other end of the musical class system.
One of London's most scandalous pleasure gardens is buried beneath Marylebone's polite, geometric elegance – where we'll find the music of Handel and more.
Paul McCartney composed Yesterday in Marylebone.
So we'll ask the medicos to move aside for an hour or so – although in Hector Berlioz who lived in the area we have a representative of both the medical AND musical communities – and reveal the history of Marylebone through its music and musicians.
"★★★★★ Adam is a knowledgable and entertaining guide" Moira Allen, Google Reviews
Selected Themes, Artists, Periods & Genres in Episode One:
19th Century Classical, 1960s pop, The Beatles, Wagner, The Proms, Music Hall, Sherlock Holmes, the BBC
London Calling! Season Membership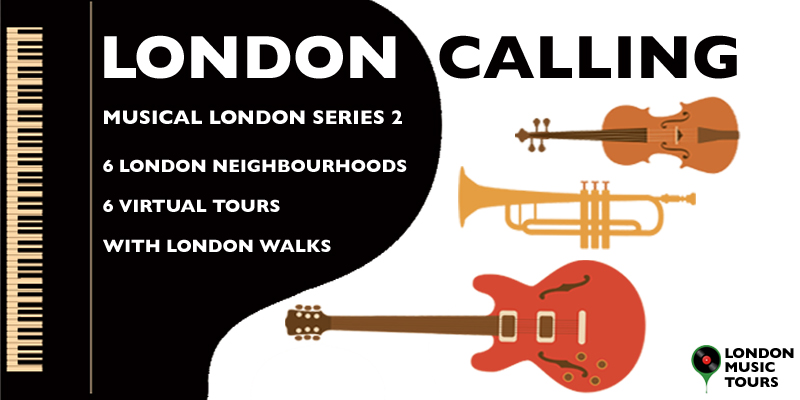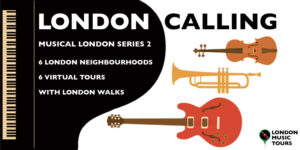 Season membership is £36 – that's £6 per tour as opposed to £10 per individual tour.
Tickets for individual tours are also available, subject to availability.
Q. Can I book just one tour?
A: YES! You can book as many tours as you like subject to availability.
Q. What do I get with Season Membership?
A: You save 40% on the regular price AND you get access to recordings of the tours
Recorded versions of the tours are available until February 2021 – giving you plenty of time to catch up if you can't join in live. Also if the live time slots don't suit you in any given week, buy membership and you can watch each tour at whatever time you like, they will be uploaded after each individual instalment has taken place.
These virtual tours are conducted via Zoom. You will need to download the Zoom app to your device. It's free.