A virtual tour of Camden with a musical theme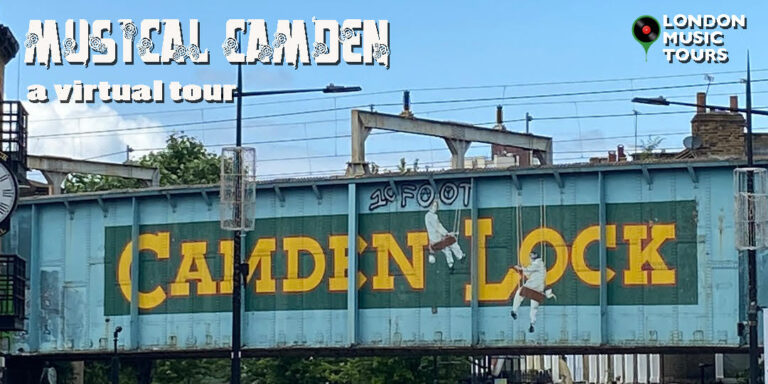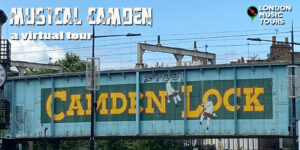 Pop your head out of Camden Town tube station on any given Sunday and you'll be treated to a veritable Bayeaux Tapestry of pop culture tribes from Goths to Mods and beyond.
Such is Camden's association with pop and rock music that it is the home to London's first Walk Of Fame – the English, rock'n'roll version of Hollywood's sidewalk star commemorations.
We'll take a look at the changing face of Camden Market, a magnet for visitors from all over the world, and we'll consider the way Londoners live in Camden Town today – both centre stage in Camden Town itself and in the quiet, less-bustling corners of the borough.
As for the music at hand… Punk will clamour for our attention – The Clash rehearsed at what is now Stables Market… the brash laddishness of the 90s Britpop bands will make itself heard… and of course we'll meet the much-missed Amy Winehouse who lived and died in Camden.
As usual in these Musical London virtual tours we will go further afield than the greatest hits… We'll also find Mozart's biographer, the keeper of the flame of English folk music, and attend the mass acid trip that never was.
From stomping Doctor Marten boots to clog dancing – ALL music is here in Camden.

Musical Genres On This Tour
Rock
Punk
Ska
19th Century Classical
Folk
Indie
Artists Include…
Blur
Henry Wood
Amy Winehouse
Madness
The Clash
Places Visited
Primrose Hill
Regents Canal
Camden Market
Kentish Town
Regent's Park