Musical East End*
Sunday 31st January 5pm (1700) London Time
MUSICAL EAST END CAN BE BOOKED AS PART OF THE LONDON CALLING SERIES – 6 VIRTUAL TOURS FOR £36 – OR AS AN INDIVIDUAL VIRTUAL TOUR FOR £10.
CLICK HERE TO BOOK THE SERIES.
* The subject for this tour was chosen by public vote thanks to all who took part! If there's an area of London that you think I should be exploring in a tour, drop me a line!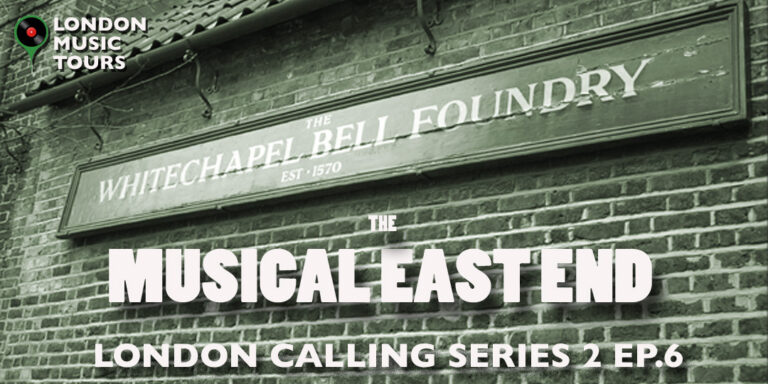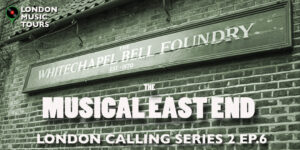 The world famous signature tune of London originates in The East End: Big Ben.
It's one of the most richly historic areas of London. But if you're looking for statues and plaques, you've come to the wrong place. In this part of town we're away from the Knights, Dames, Lords and Ladies of the musical establishment.
What we CAN give you is Georgia Brown, voice as true and powerful as a Whitechapel bell; Hoxton's own Marie Lloyd, the first female superstar of British pop and the queen of the double entendre. We met Lionel Bart, the great composer of Oliver! In the Musical Chelsea tour earlier in the series – we'll find his roots here in the Jewish East End.
As for musical theatre… from the wondrous Theatre Workshop under Joan Littlewood to the ska & calypso musical The Big Life in the early 21st century, the East End has provided the West End with some of its most memorable stars and shows.
Along the way we'll link Jewish cantors to The Clash, the Libertines to Alma Cogan and we'll ask the question on everyone's lips: "Who Do You Think You Are Kiddin' Mister Hitler?"
"★★★★★ Really brightened up our quarantine!" – Catherine G via Facebook
Selected Themes, Artists, Periods & Genres in Episode Six
Music Hall, Musical Theatre, ska, calypso, punk rock, bells, wartime songs
London Calling! Season Membership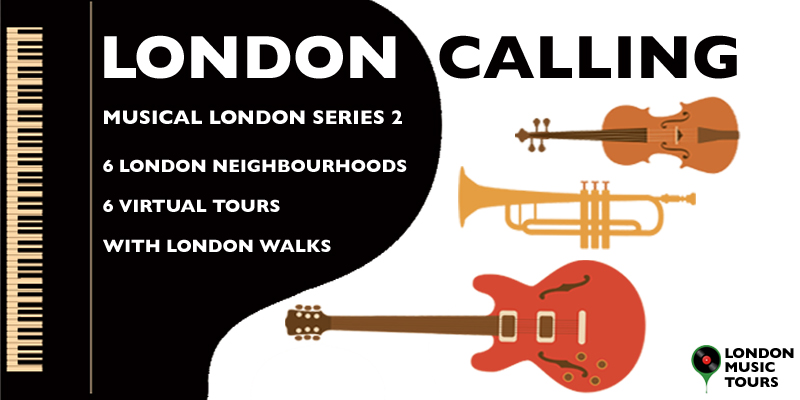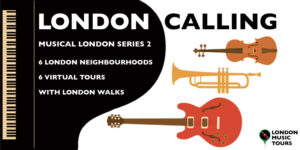 Season membership is £36 – that's £6 per tour as opposed to £10 per individual tour.
Tickets for individual tours are also available, subject to availability.
Q. Can I book just one tour?
A: YES! You can book as many tours as you like subject to availability.
Q. What do I get with Season Membership?
A: You save 40% on the regular price AND you get access to recordings of the tours
Recorded versions of the tours are available until February 2021 – giving you plenty of time to catch up if you can't join in live. Also if the live time slots don't suit you in any given week, buy membership and you can watch each tour at whatever time you like, they will be uploaded after each individual instalment has taken place.
These virtual tours are conducted via Zoom. You will need to download the Zoom app to your device. It's free.