Musical Kensington
Sunday 10th January 5pm (1700) London Time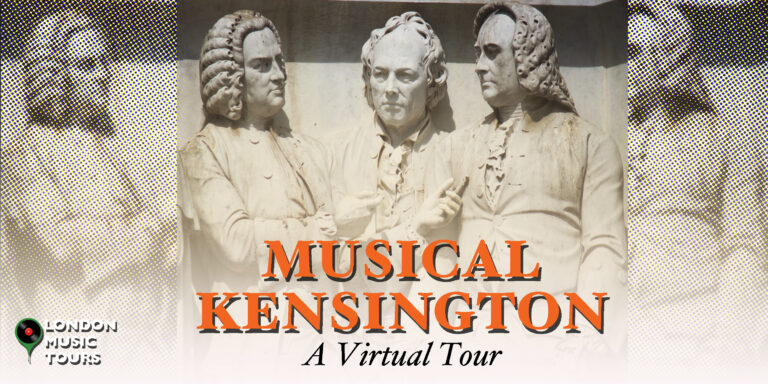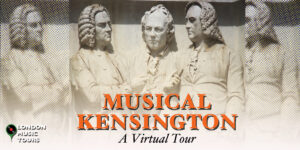 MUSICAL KENSINGTON CAN BE BOOKED AS PART OF THE LONDON CALLING SERIES – 6 VIRTUAL TOURS FOR £36 – OR AS AN INDIVIDUAL VIRTUAL TOUR FOR £10.
CLICK HERE TO BOOK THE SERIES.
From Hubert Parry to Freddie Mercury, all music is here in Kensington.
Three great institutions will drive our narrative…
The Royal College of Music, where Parry was Head of History – we'll look at its foundation and the role it plays in the cultural life of the country.
Then there's the glorious Science Museum where we can look at the ways that music consumption has changed in the 20th and 21st centuries.
And of course, the Royal Albert Hall – Eric Clapton's "second home" and the venue for the famous Proms season.
With walk-on parts from Pink Floyd, Samuel Coleridge-Taylor, Syd Barrett and Jimi Hendrix, it's quite a bill! I doubt there's a Spotify algorithm to unify the artists we'll cover – but cover them we most certainly will. All music is here in Kensington!
" ★★★★★ A great storyteller" – Amanda B TripAdvisor
Selected Themes, Artists, Periods & Genres in Episode Three
19th Century Classical, The Great Exhibition, Queen Victoria, Prince Albert, recording technology, musical education, Eric Clapton, Jimi Hendrix, The Proms, 1970s rock, organ music, Led Zeppelin
London Calling! Season Membership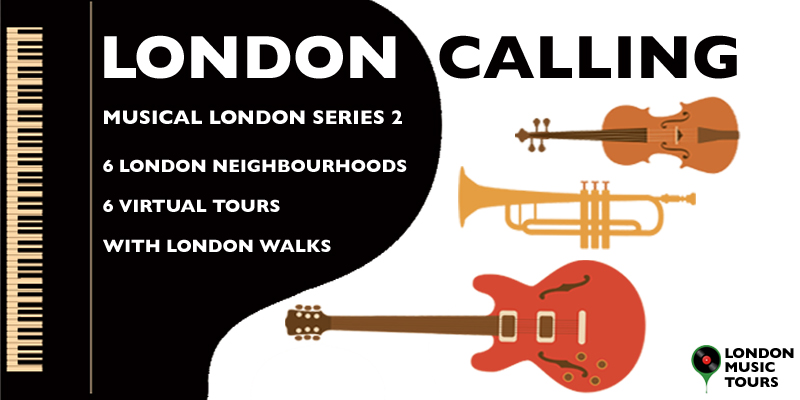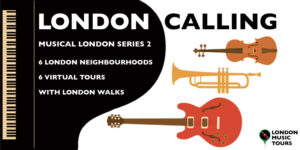 Season membership is £36 – that's £6 per tour as opposed to £10 per individual tour.
Tickets for individual tours are also available, subject to availability.
Q. Can I book just one tour?
A: YES! You can book as many tours as you like subject to availability.
Q. What do I get with Season Membership?
A: You save 40% on the regular price AND you get access to recordings of the tours
Recorded versions of the tours are available until February 2021 – giving you plenty of time to catch up if you can't join in live. Also if the live time slots don't suit you in any given week, buy membership and you can watch each tour at whatever time you like, they will be uploaded after each individual instalment has taken place.
These virtual tours are conducted via Zoom. You will need to download the Zoom app to your device. It's free.