Musical Covent Garden
Sunday 24th January 5pm (1700) London Time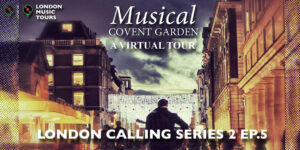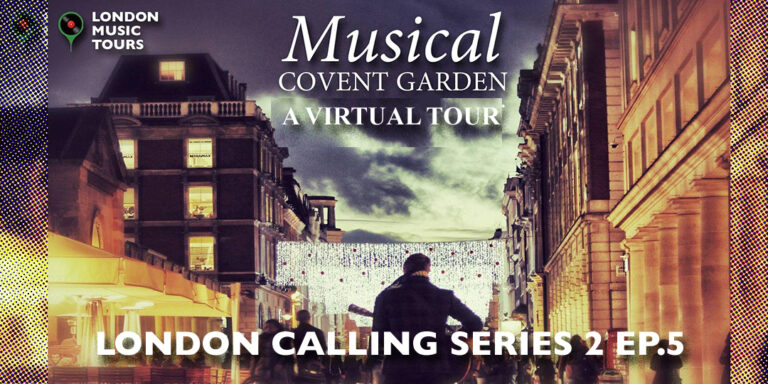 MUSICAL COVENT GARDEN CAN BE BOOKED AS PART OF THE LONDON CALLING SERIES – 6 VIRTUAL TOURS FOR £36 – OR AS AN INDIVIDUAL VIRTUAL TOUR FOR £10.
CLICK HERE TO BOOK THE SERIES.
From the Royal Opera House to the theatre where Bob Marley became a legend; via the oldest disc recording studio in Europe to the hotel where Bob Dylan held court in '65; from Rule Britannia to On The Street Where You Live – this London Music Tour covers the musical waterfront from Arne to Zappa.
We'll visit The Savoy Hotel and Theatre, St Paul's Church as featured in My Fair Lady and the Middle Earth Club where Pink Floyd played
From John Gay's The Beggar's Opera to Bob Marley's Exodus, there will be cameo appearances from Noel Coward, Alan Jay Lerner, Gilbert & Sullivan, Charlie Chaplin, The Smiths, U2 and – in the best tradition of greatest hits collections – many, many more.
400 years of entertainment history in around one hour – you may have often walked down these streets before. But you'll see – and hear – them differently after this tour.
" ★★★★★ Very engaging guide… knew his stuff" – PLowndes TripAdvsisor
Selected Themes, Artists, Periods & Genres in Episode Five
Maria Callas, recording history, Bob Marley, Bob Dylan, musical theatre, opera, 1960s rock music, music hall, patriotic songs, Marie Lloyd
London Calling! Season Membership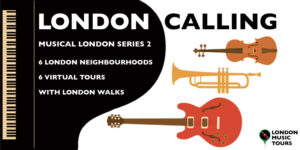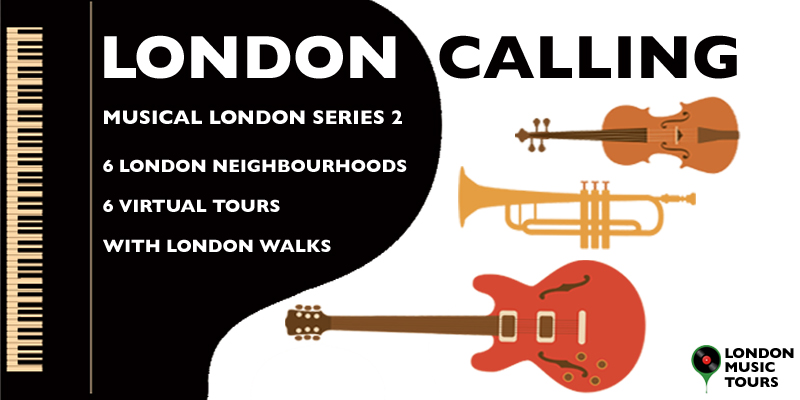 Season membership is £36 – that's £6 per tour as opposed to £10 per individual tour.
Tickets for individual tours are also available, subject to availability.
Q. Can I book just one tour?
A: YES! You can book as many tours as you like subject to availability.
Q. What do I get with Season Membership?
A: You save 40% on the regular price AND you get access to recordings of the tours
Recorded versions of the tours are available until February 2021 – giving you plenty of time to catch up if you can't join in live. Also if the live time slots don't suit you in any given week, buy membership and you can watch each tour at whatever time you like, they will be uploaded after each individual instalment has taken place.
These virtual tours are conducted via Zoom. You will need to download the Zoom app to your device. It's free.