Musical Chelsea*
Sunday 17th January 5pm (1700) London Time
MUSICAL CHELSEA CAN BE BOOKED AS PART OF THE LONDON CALLING SERIES – 6 VIRTUAL TOURS FOR £36 – OR AS AN INDIVIDUAL VIRTUAL TOUR FOR £10.
CLICK HERE TO BOOK THE SERIES.
*The subject for this tour was chosen by public vote thanks to all who took part! If there's an area of London that you think I should be exploring in a tour, drop me a line!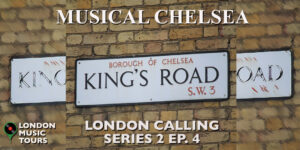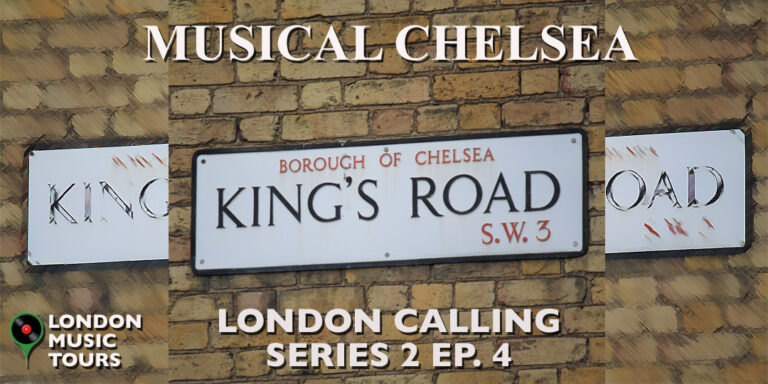 From the 1660s to the 1960s and beyond, Chelsea has long been associated with music and the arts.
As a countrified village it played home to the young Wolfgang Amadeus Mozart in the 1760s. In the 1970s the neighbourhood was woken from its post-Swinging London torpor by the gunfire of Punk Rock.
Our musical companions for this virtual tour along the dignified red brick streets, stucco squares and riverside views is an illustrious one. Knights of the Realm Sir Mick Jagger and Sir Arthur Sullivan will rub shoulders with Eastender made-good Lionel Bart and Islington-reared Sex Pistol Johnny Rotten.
Bona fide musical legends from the aforementioned Mozart to Judy Garland to The Beatles will make cameo appearances.
" ★★★★★ Adam is an enchanting entertainer" – sandraheuwels, TripAdvisor
Selected Themes, Artists, Periods & Genres in Episode Four
Punk rock, 60s pop, Judy Garland, 19th Century operetta, 18th Century classical, drugs, King's Road, Cheyne Walk, Bohemian London, Marianne Faithfull, Lionel Bart, Swinging London
London Calling! Season Membership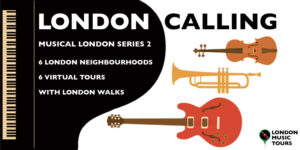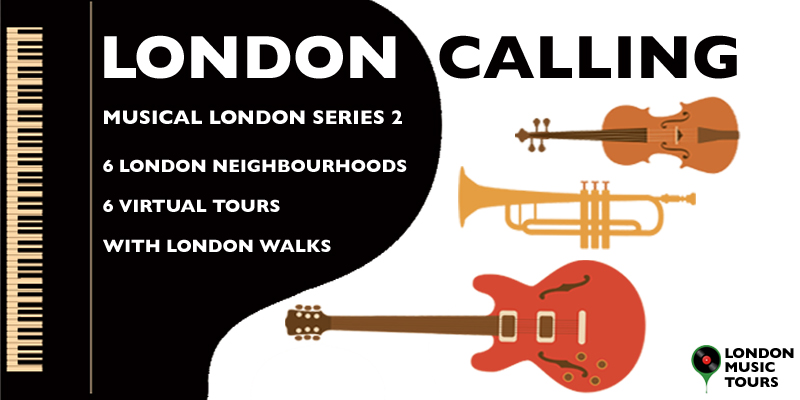 Season membership is £36 – that's £6 per tour as opposed to £10 per individual tour.
Tickets for individual tours are also available, subject to availability.
Q. Can I book just one tour?
A: YES! You can book as many tours as you like subject to availability.
Q. What do I get with Season Membership?
A: You save 40% on the regular price AND you get access to recordings of the tours
Recorded versions of the tours are available until February 2021 – giving you plenty of time to catch up if you can't join in live. Also if the live time slots don't suit you in any given week, buy membership and you can watch each tour at whatever time you like, they will be uploaded after each individual instalment has taken place.
These virtual tours are conducted via Zoom. You will need to download the Zoom app to your device. It's free.