Follow in the footsteps of Arthur Conan Doyle's famous sleuth Sherlock Holmes in this London walking tour. Investigate the places from the Holmes stories as well as the TV and Film adaptations of the famous detective's adventures in this guided tour.

Sherlock Holmes Walking Tour Practicals
Meeting point: Just outside the Villiers Street exit of Embankment Tube. N.B. the walk ends just round the corner from Embankment Tube.
Price: £15 per person (full adult); £10 for full-time students, over 65s and Loyalty Card holders; £5 for kids.
Tour language: English
Itinerary
Grab your deerstalker and magnifying glass – we're going sleuthing! A classic Holmes walk returns, taking in locations from many of the original stories by Arthur Conan Doyle, including:
The Hound of the Baskervilles (Dr Mortimer's hospital, Sir Henry's hotel)
The Final Problem (Watson's escape from Moriarty's men, assisted by Mycroft)
The Dying Detective (Holmes's favourite restaurant)
The Sign of Four (a rendezvous with Mary Morstan)
The Man with the Twisted Lip (an early morning visit to a Bow Street police cell)
From the gas-lit alleyways around Covent Garden, via the original offices of The Strand Magazine, to the Royal Opera House where the great detective Holmes and his associate Watson celebrated the end of one terrifying case, and the railway station where another of their greatest cases got underway.
Plus theatres which hosted the great stage Holmeses – William Gillette and H A Saintsbury.
Discover filming locations from screen adaptations connected with Basil Rathbone, Jeremy Brett, and Jonny Lee Miller. As well as locations from the BBC Sherlock TV series starring Benedict Cumberbatch, and movie locations from the Sherlock Holmes films starring Robert Downey Jr.
Ends at the famous Sherlock Holmes pub with its marvellous recreation of the famous 221b Baker Street sitting-room.
IT ALL COMES DOWN TO THE GUIDING
Don't just take it from us…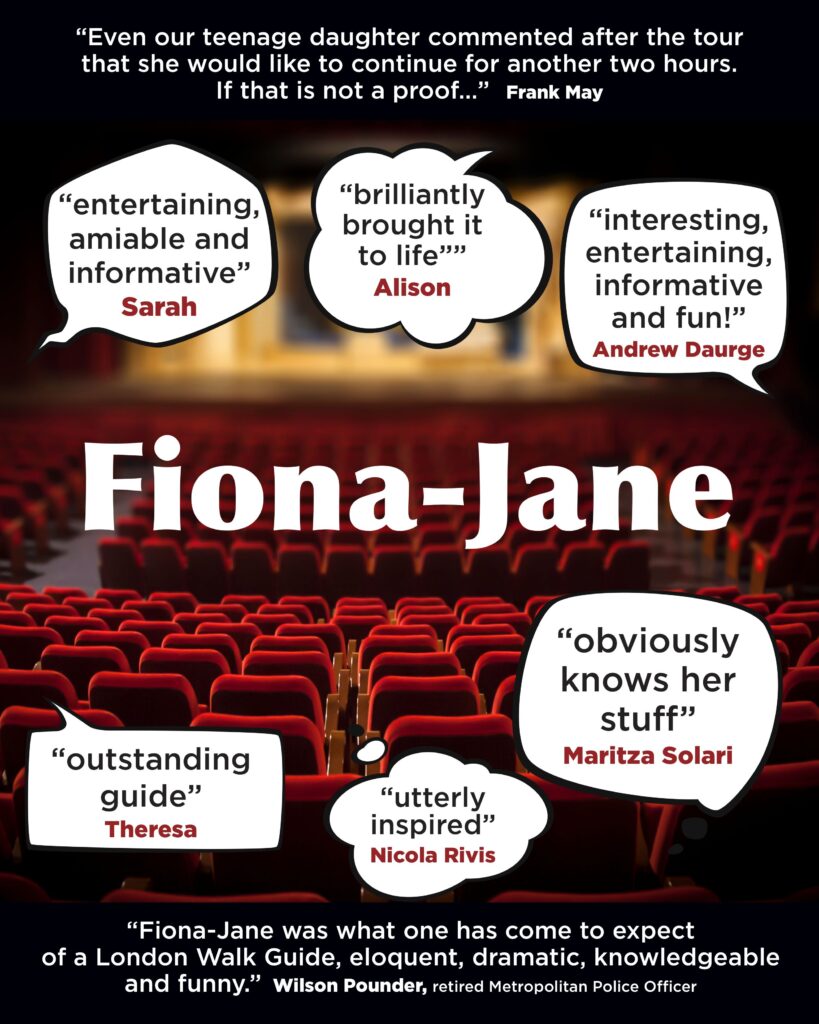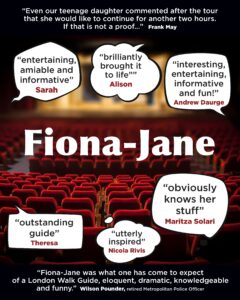 And here's Richard – "specialised in early detective fiction at university, played Dr Watson on stage, contributes to the Sherlock Holmes Journal, is the Audiobooks reader for the Dr John Watson series" – talking about Sherlock Holmes, Dr Watson, Sir Arthur Conan Doyle and the London they knew.
At the end of the walk, why not follow further in Holmes and Watson's footsteps by walking through:
Trafalgar Square (can you find the location used in 1922 when John Barrymore played Holmes, and the steps used a decade ago, a few months apart, by modern screen Sherlocks Benedict Cumberbatch and Jonny Lee Miller?);
Pall Mall and Waterloo Place (Mycroft Holmes's fictional Diogenes Club was nearby, and two of Conan Doyle's real-life clubs, the Reform and the Athenaeum, are very much still with us);
Lower Regent Street (here the first 'talking picture' featuring Holmes was screened at the 1920s 'super cinema' the Plaza);
Piccadilly Circus (a chance encounter between Watson and an old colleague at the Criterion Bar here led to the first meeting with Holmes later that day at Bart's, and the beginning of the legendary partnership…)

Sherlock Holmes FAQs
How did Sherlock Holmes start?
The first Sherlock Holmes novel written by Arthur Conan Doyle was A Study In Scarlet which was published in 1887. Doyle also wrote short stories about the detective and his adventures in the early days.
Who is the Illustrious Client Sherlock Holmes?
It is never revealed who the Illustrouse client is in this adventure where Holmes and Watson take on the sadistic Austrian Baron Adelbert Gruner. However, it is heavily implied it is King Edward VII or another member of the royal family.
Will this Sherlock Holmes tour of London include the Museum?
No, this tour will not cover the Sherlock Holmes Museum.
LONDON WALKS PRIVATE WALKS
If you can't make one of the regularly scheduled, just-turn-up, public Sherlock Holmes' London walks do think about booking one as a private tour. If you go private you can have the Sherlock Holmes' tour of London Walk – or any other London Walk – on a day and at a time that suits your convenience. We'll tailor it to your requirements. And – always with private London Walks and tours – we go to great lengths to make sure the guide-walker(s) "fit" is well-nigh perfect. Ring Fiona or Noel or Mary on 020 7624 3978 or email us at [email protected] and we'll set it up and make it happen for you. A private London Walk – they're good value for an individual or couple and sensational value for a group – makes an ideal group or educational or birthday party or office (team-building) or club outing.
GIVE THE GIFT OF LONDON WALKS
A private London Walk makes a very special, indeed a unique gift – be it a birthday or anniversary or Christmas present or whatever. Merchandise schmerchandise (gift wrapped or not) – but giving someone an experience, now that's special. Memories make us rich.
Want more walks like this? Check out our other literary tours of London.