Glad to hear!
Yes, meet Leo, meet your guide – here's a short audio clip from near the beginning of the tour.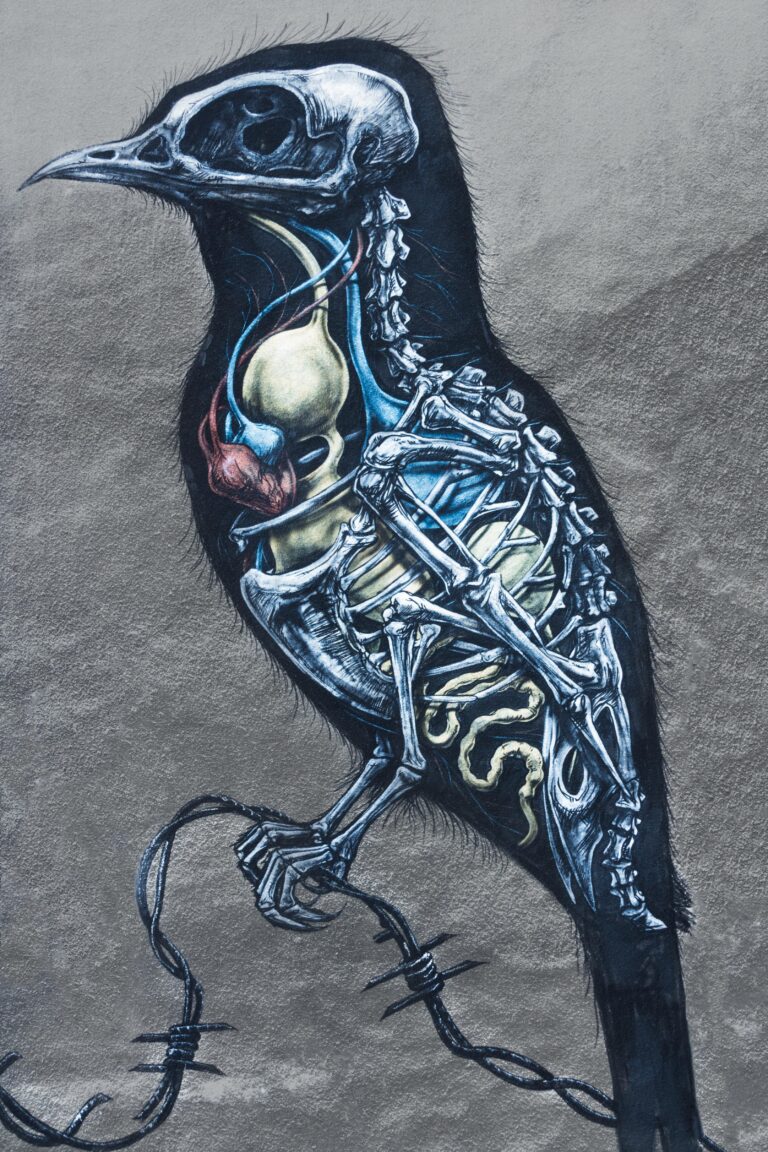 Guided by Guide of the Year Award-winning Blue Badge Guide and street art aficionado Leo Heaton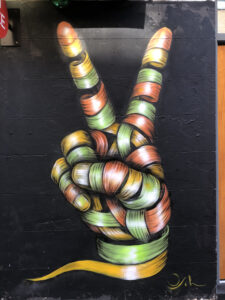 Shoreditch and Spitalfields are vibrant areas in the East End of London, associated with street food pop-ups, designer coffee, hipster culture, and some of the most incredible urban art you will see anywhere in the world.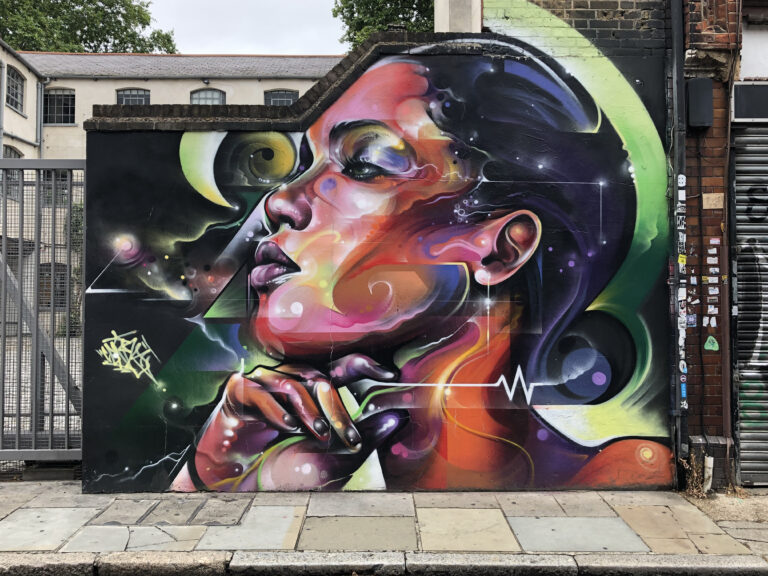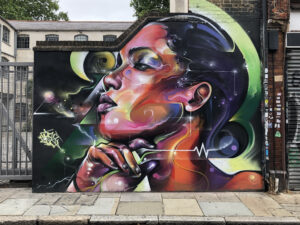 Join Guide of the Year Award-winning Blue Badge Guide and street art aficionado Leo Heaton for an in-depth, virtual explore of this amazing corner of town.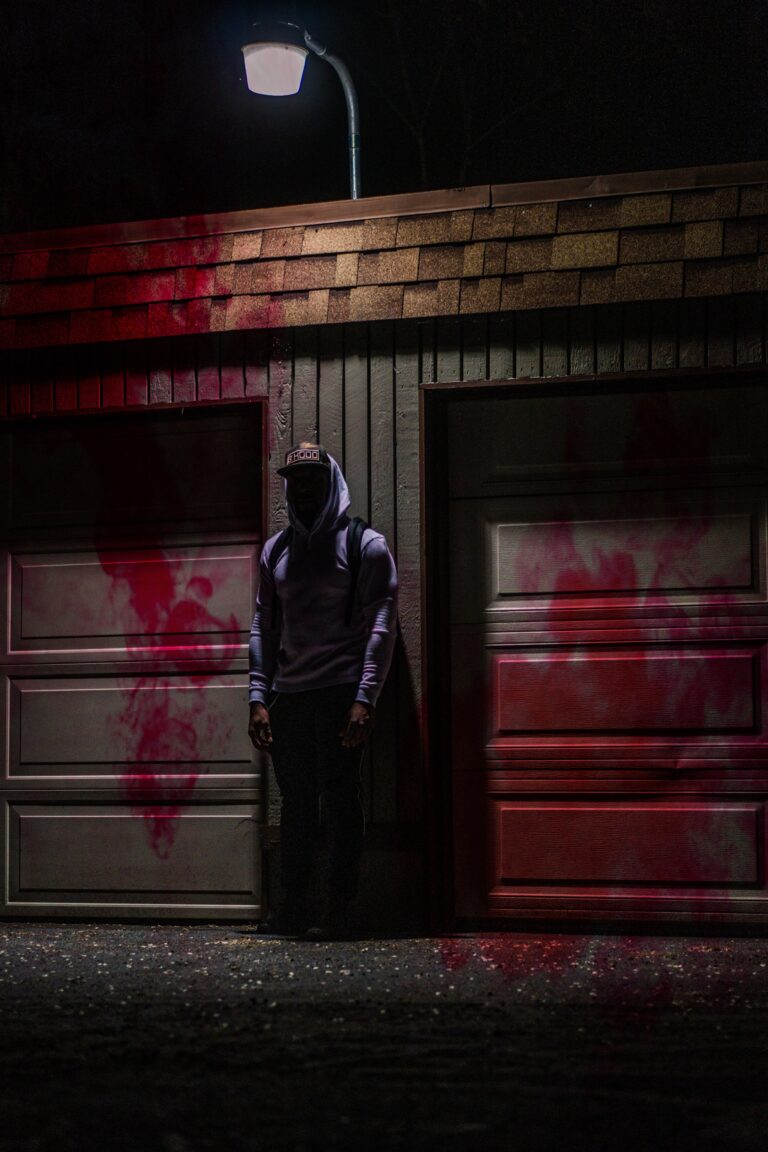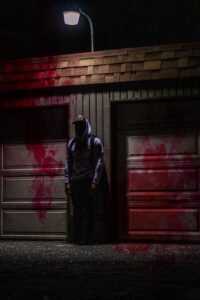 Leo will explain the timeline of how this area went from 'no-go' to 'must-see' in the eyes of many visitors, and will introduce you to some of the best graffiti being created by major British and international artists working at the moment. From huge wall murals and three-dimensional creations to tiny 'slap' stickers and political paste-ups, get ready to embrace your inner Banksy for a slice of London at its most contemporary!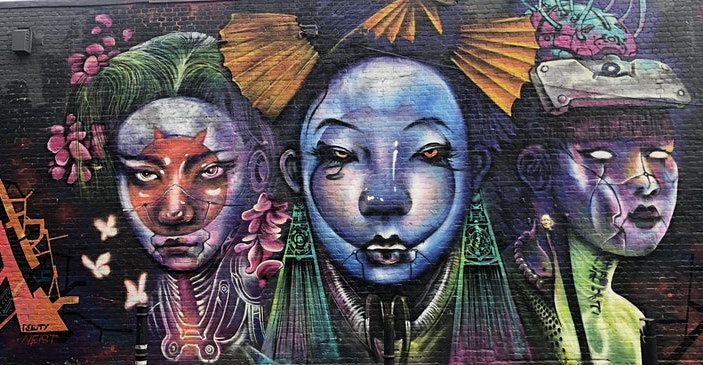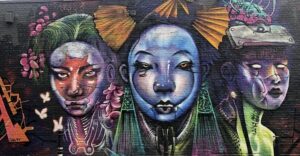 FOOD FOR THOUGHT
The four huge reasons why the Street Art Tour is the crown jewel – the best possible fit – of Virtual Tours.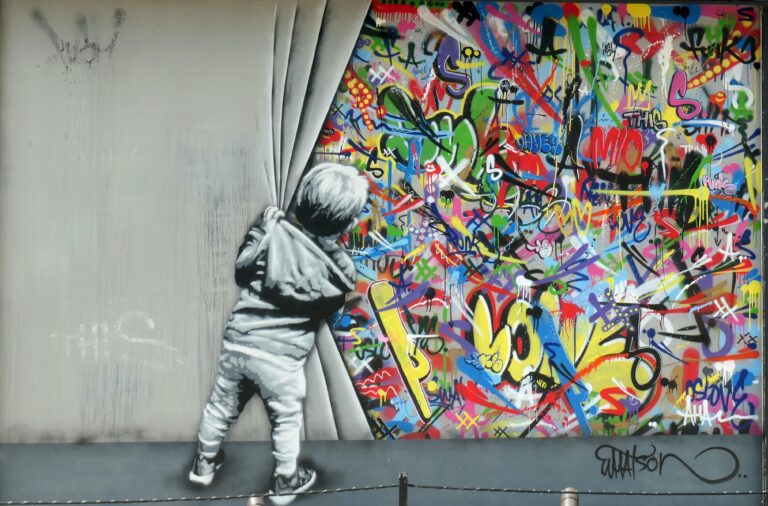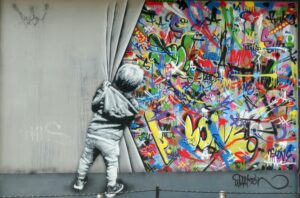 1) Private viewings aka rare sightings aka guide Leo's archive. Street Art comes and goes – on Leo's Virtual Tour a great piece of street art that "was here" is still "here." Thanks to her (Leo's) archive. Means you get to see stuff you wouldn't see on a shoe-leather-on-pavement tour.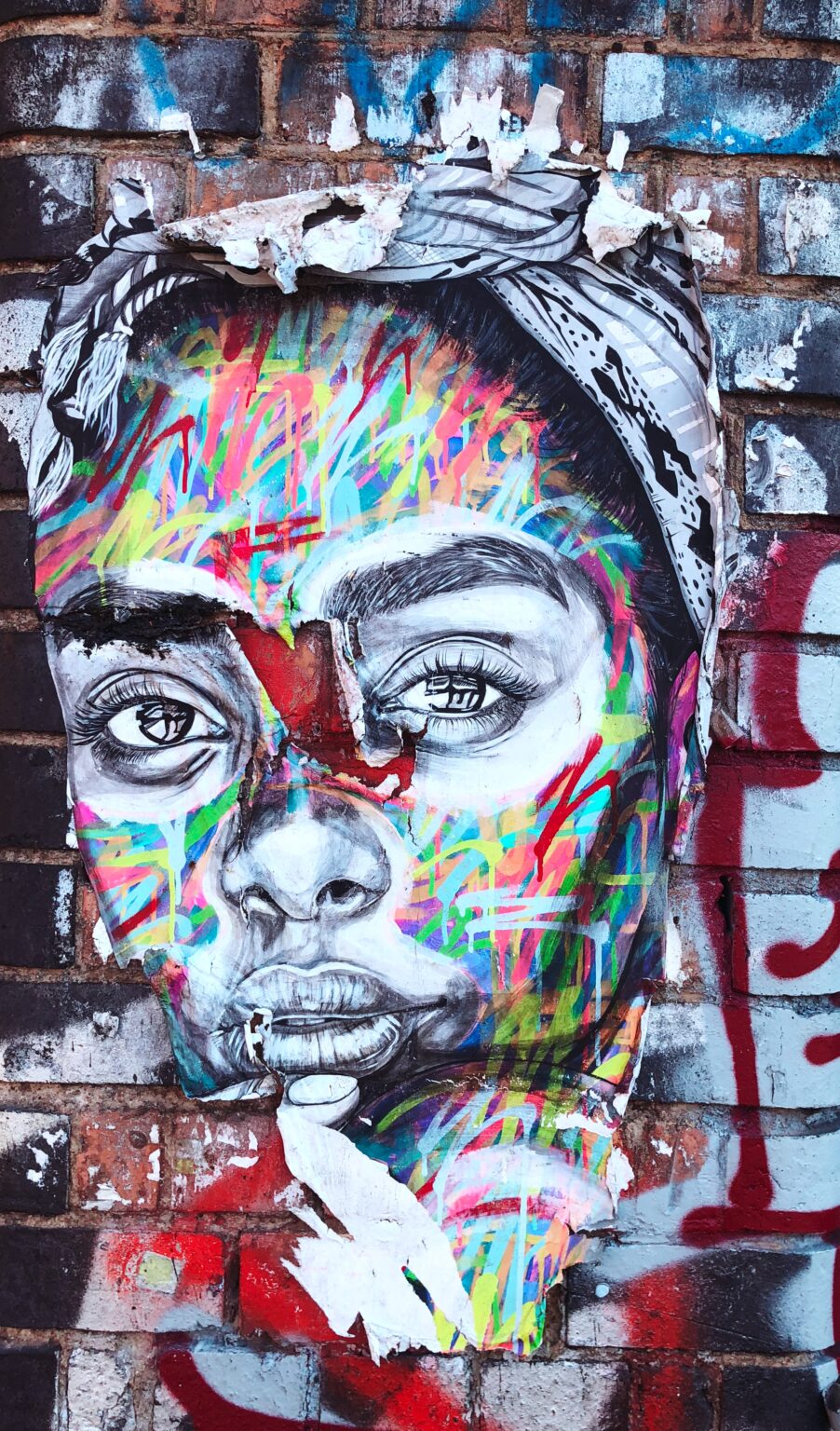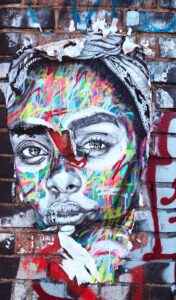 2) On every virtual tour the backlighting makes the images SO vivid and compelling – much more so than, say, illustrations in a book. But these images are art so that important factor counts for even more.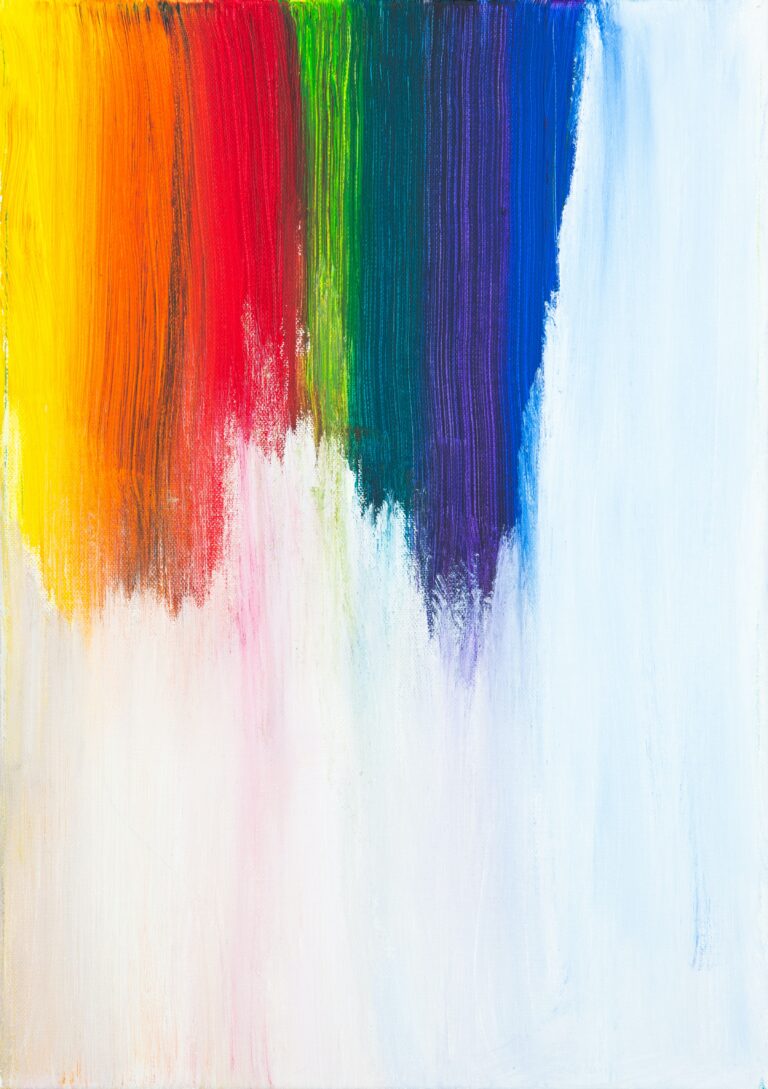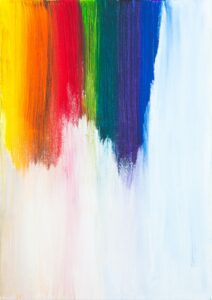 3) Telephoto. Leo always gets you up close – even if the artwork is behind a fence and 40 yards away and 40 yards up.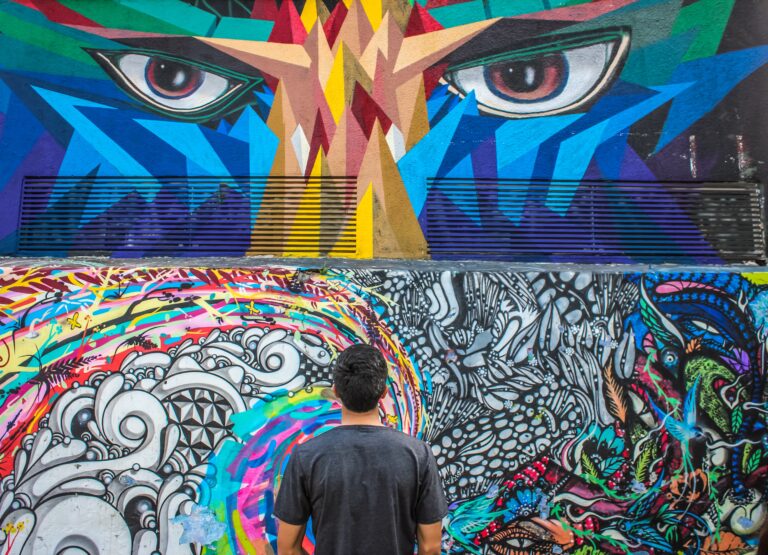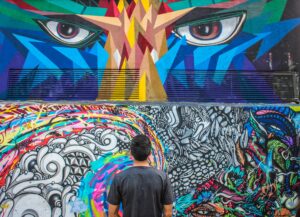 4) Teleporting. Leo can show us what they're doing street art-wise in Acapulco. Or Tokyo.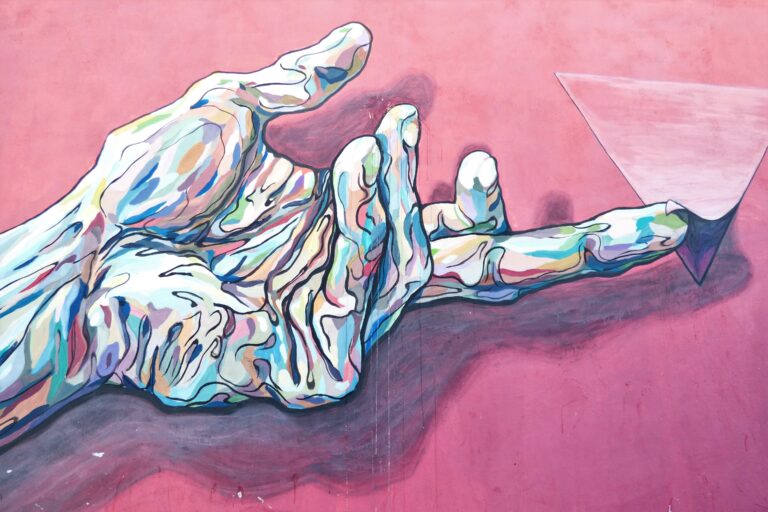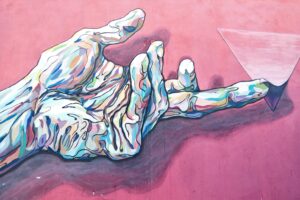 Over to Leo (on this day of days). Let you in on a secret, tonight (Feb. 1) will be my third time on it – tells you all you need to know about her guiding star power, vivacity, gravitational pull, brilliance.