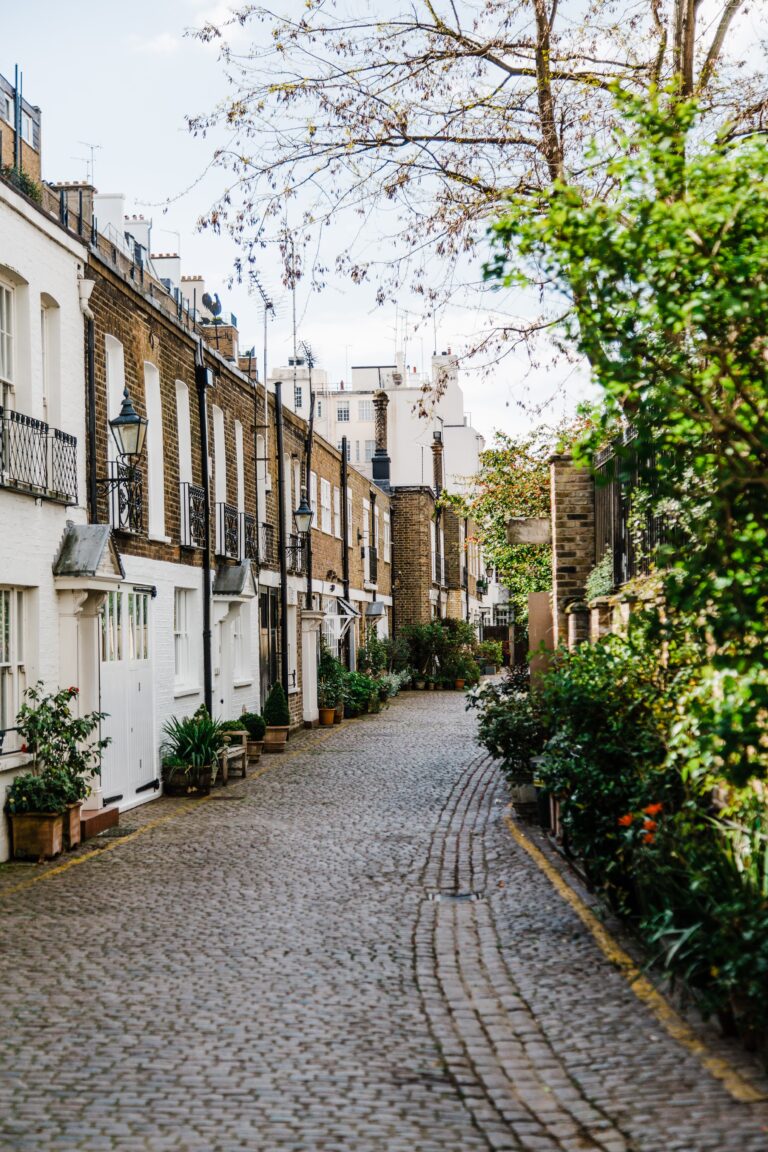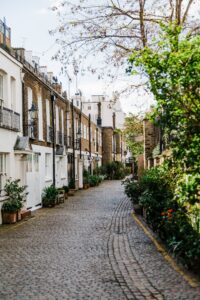 This is a thread-the-needle walk. By that I mean it's possible to walk from Earl's Court to Kensington with hardly ever having to "deal with" – "put up with" – main roads and busy streets and the general philistinism of the automobile culture. You can side street-it. Alleyway-it. Best of all, mews-it.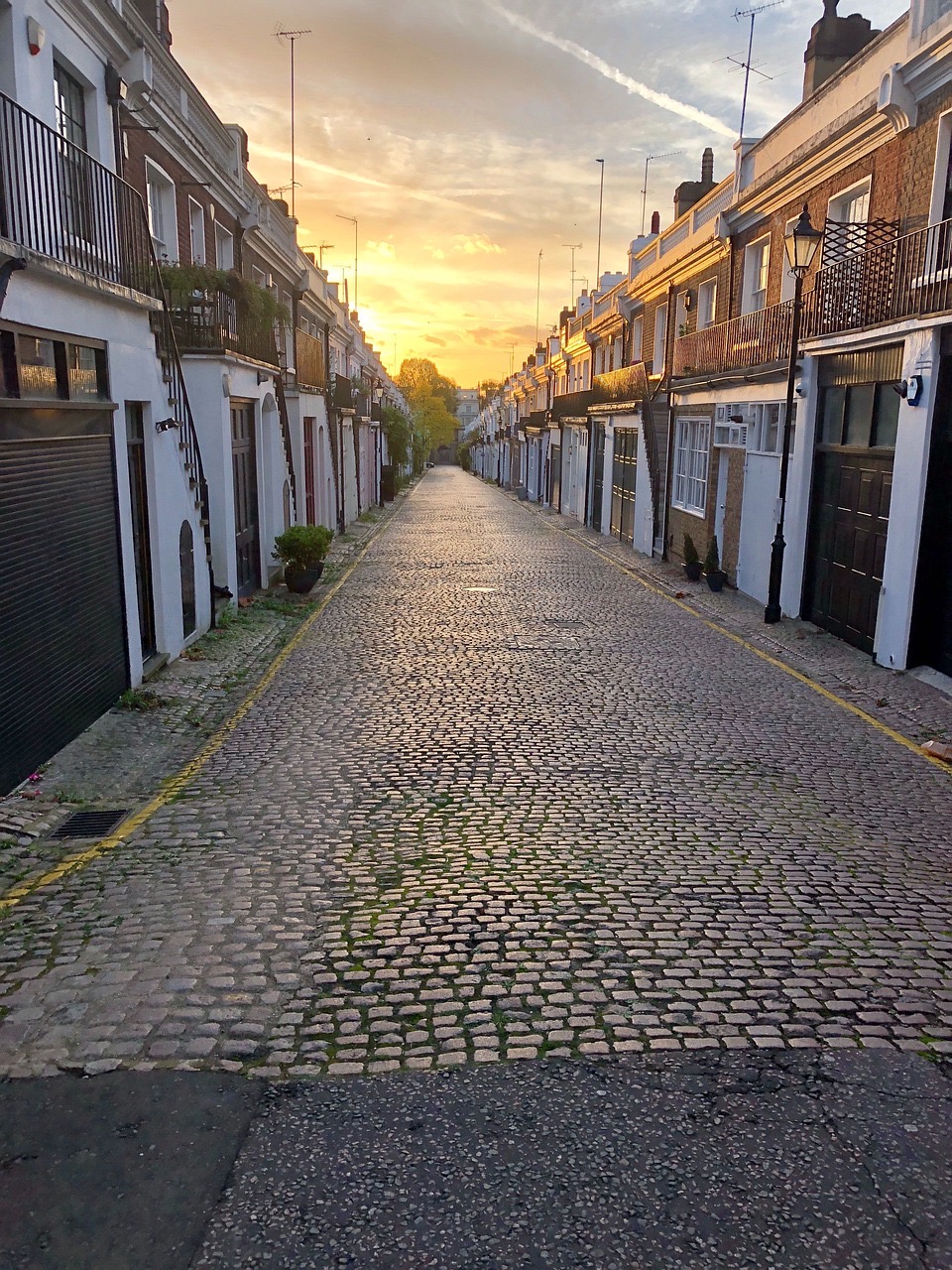 Pretty maids all in a row. Well, not in a row – rather, strung along Steph's thread-the-needle route. But yes – BIG YES – pretty-as-a-picture mews cottages. Lots of them pastel-splashed. Lots of them decked with flower boxes. Urban coves, havens of 19th-century tranquillity. And, always always always, the pleasure of the route – of the way it "connects up".
Well, the way Stephanie has pieced it together. Connected it. Some of them – the connections – you wouldn't know were there. They're secret. They're hidden. They're through doors in walls and around a corner and up steps – that kind of thing. Very very satisfying. And visually – does this really need saying? – a huge treat. This is eye candy London.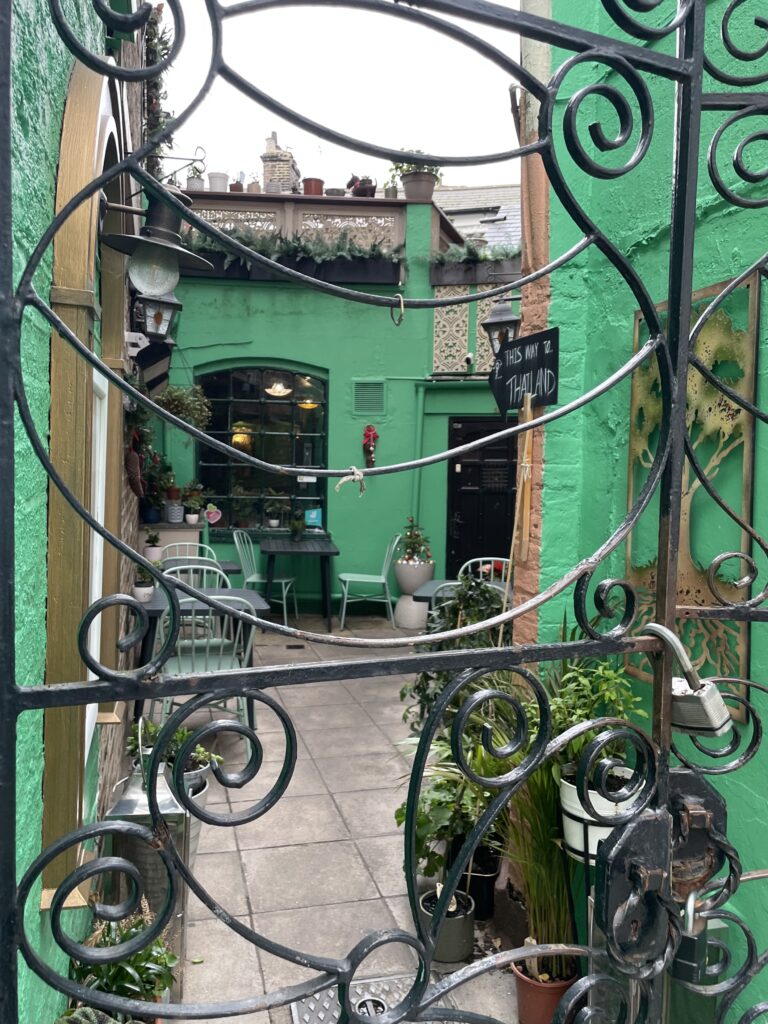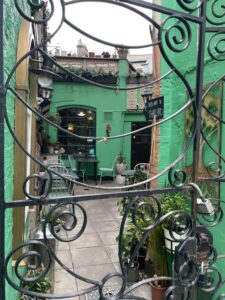 But not just eye candy. Because the whole thing is buttressed with lots of fascinating history. There are about 250 mews in London. Where they are, what they were for, how they came about, who they served – well, they're one of the crucial pieces in the social puzzle of 19th century London. And not just London, but Britain, really. And for that matter,  20th and 21st century London. They're not just a series of "pretty faces" – they "map" both the past and the present. Map them in important ways. Ways that help us to better understand the place. Better understand our city. Guided by Hilary, OBE or Stephanie.

CLASSIC MEWS & HIDDEN PASSAGEWAYS – THE PRACTICALS
Classic Mews & Hidden Passageways takes place at 11 am on Monday, January 2.
Meet Stephanie or Hilary, OBE just outside the Earl's Court Road exit of Earl's Court[Tube_roundel] Tube.