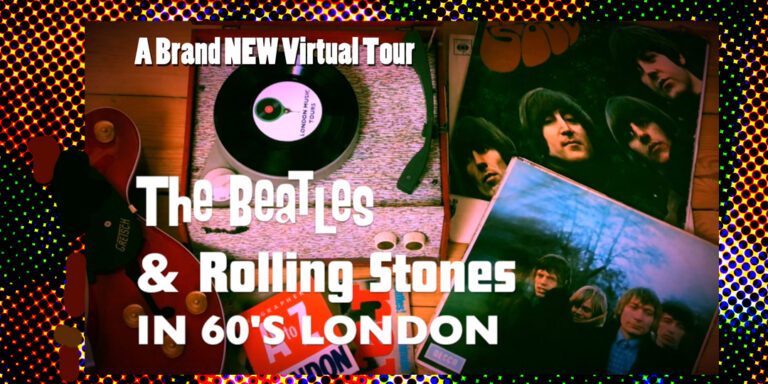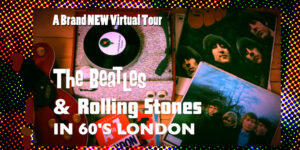 Beatles and Stones. The biggest names in Rock'n'Roll. Made right here in London.
The Beatles released their first record in 1962 – Love Me Do on the famous Parlophone label. In 1963 the Rolling Stones made their recorded debut with their version of Chuck Berry's Come On for Decca – the label that had turned The Beatles away. Over the next six years the two bands would rule the roost with two-dozen UK No.1 singles between them – each band driving the other to news peaks of creativity and innovation.
But what of the relationship between these nine musicians? Were they rivals? Enemies? Friends or foes? Our virtual tour visits their places, unravels the myths, looks at the music and asks, once and for all… who's BEST? Beatles or Stones?
From Abbey Road to Richmond, from West Hampstead to the West End we'll look at drug busts, famous gigs and the exclusive clubs where the bands would hang.
Along the way there's history, trivia, debate, opinion and LIVE music.
So… who's best? Come and settle the matter (!) on this virtual tour of 1960s London.