Guided by Lonely Planet author and ace Blue Badge guide Steve Fallon.
GLAD TO HEAR IT
Meet your guide – here's Steve talking about the tour, the tapestry, his "co-host" Mia the expert embroiderer, etc.

The world's oldest `comic strip' tells the engaging story of the Norman Conquest of England in action-packed scenes of pageantry and mayhem.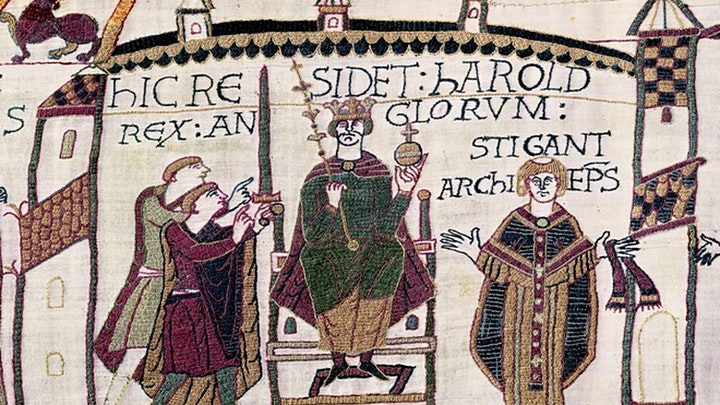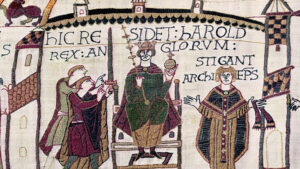 Join Blue Badge Tourist Guide and Lonely Planet London guidebook writer Steve Fallon as he leads you around the original tapestry in Normandy dating from 1070 and its painstakingly executed 19th-century Victorian copy closer to home in Reading in Berkshire. But this colourful embroidery (for that is what it is) poses as many questions as it answers.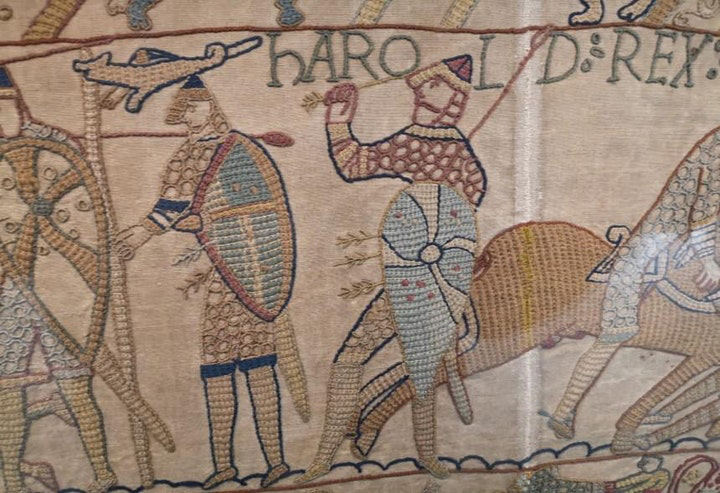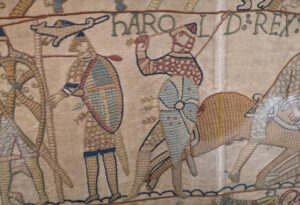 A long-time journalist, Steve will deal with this through the age-old reporting technique of `the five Ws and the H'. That means he'll be explaining the who, what, when, where and why along with the how of the tapestry and at least try to answer the more difficult questions. To whom did the dying King Edward the Confessor actually promise the crown? Was his successor Harold killed by an arrow to the eye or cut to pieces by a Norman sword? Is that Haley's Comet blazing across the sky in panel 32? Why did the Nazis try to steal the tapestry and sneak it off to Berlin? And just why are there 93 penises on full display across the tapestry's five dozen panels?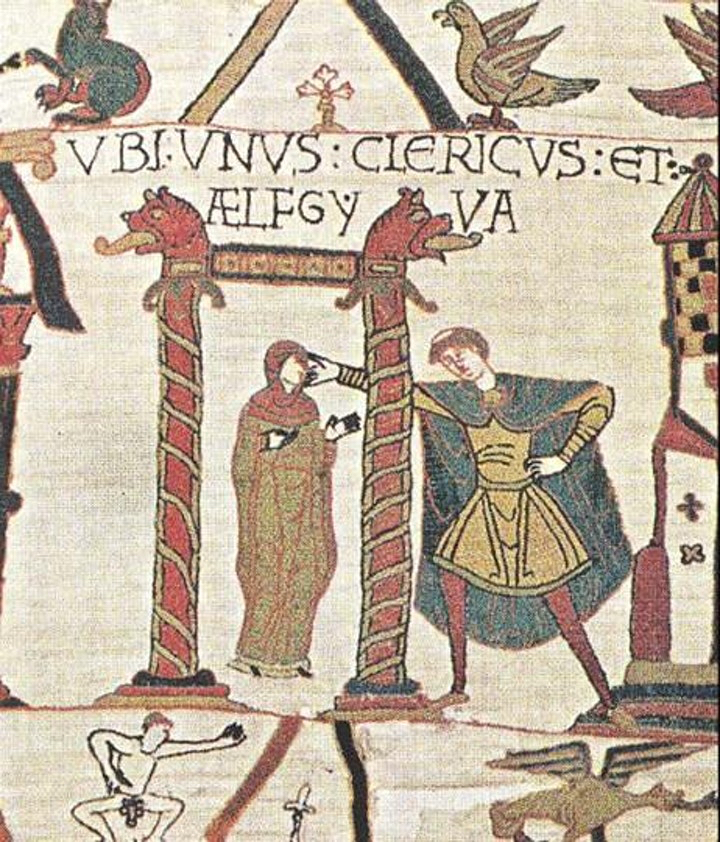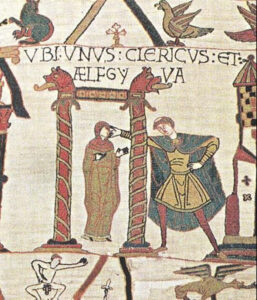 Steve will be joined at the end by Mia Hansson, a Swedish embroiderer based in Britain who is single-handedly recreating the tapestry and has already completed 28 of 70 metres (92 of 230 feet). There will also be a chance to ask questions.
This is a virtual tour conducted live online via Zoom. You will receive your Zoom invitation on the email you have provided. Please check your spam folder in case the email from Eventbrite goes astray. In order to participate in the tour, you will need to download the Zoom app beforehand.
MORE MEET YOUR GUIDE, ANYONE?
And here's another interview with Steve – this one's him telling his story. It's been a shooting star, his life.