Today's the day!
Back out on the streets guiding our walks, guiding London.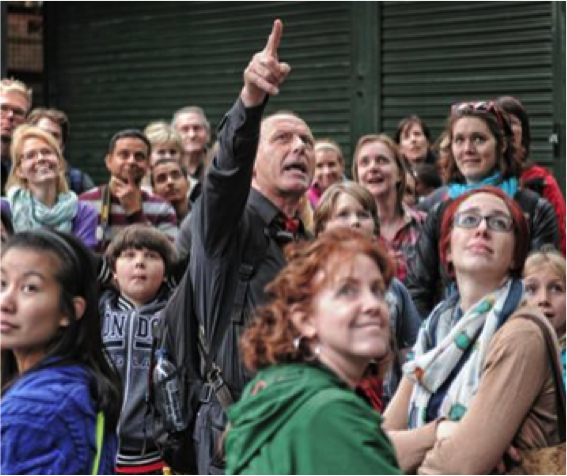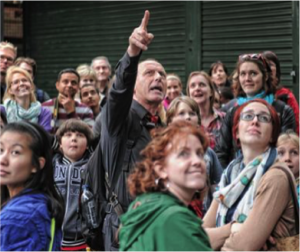 It's a full London Walks programme – or as full as it can be in these circumstances. Just over 60 walks a week. Every day all day – morning, afternoon and evening. 
And, yes, you now can go by the calendar. Pick your date on the calendar and it'll bring up what's on for that day. With a description of the walk and the other essentials – where it meets, what time it meets, etc.
We are – of course – observing full safety measures: social distancing, small groups (no more than 15* people, even though the government guideline allows 30), no interiors, PPE'd guides, contactless payment, etc. But hey, a walking tour is the safest you'll ever be! Safer even than staying home. It's outdoors – the safest place of all. You stay home you get deliveries, you're handling stuff that was on supermarket shelves, etc.
Does mean that we urge you to book. So we can keep a tight rein on those group sizes. It's very unlikely these first few weeks that there'll be more than half a dozen people on any given walk. But we don't want to take any chances. You can reserve your place here, online, on www.walks.com – or email us or phone.
And, yes, the Virtual Tours are here to stay. They'll be running as well as the traditional, outdoor, out-on-the-streets walking tours.
*The photo, showing 18 people, is of course from the pre-Covid era