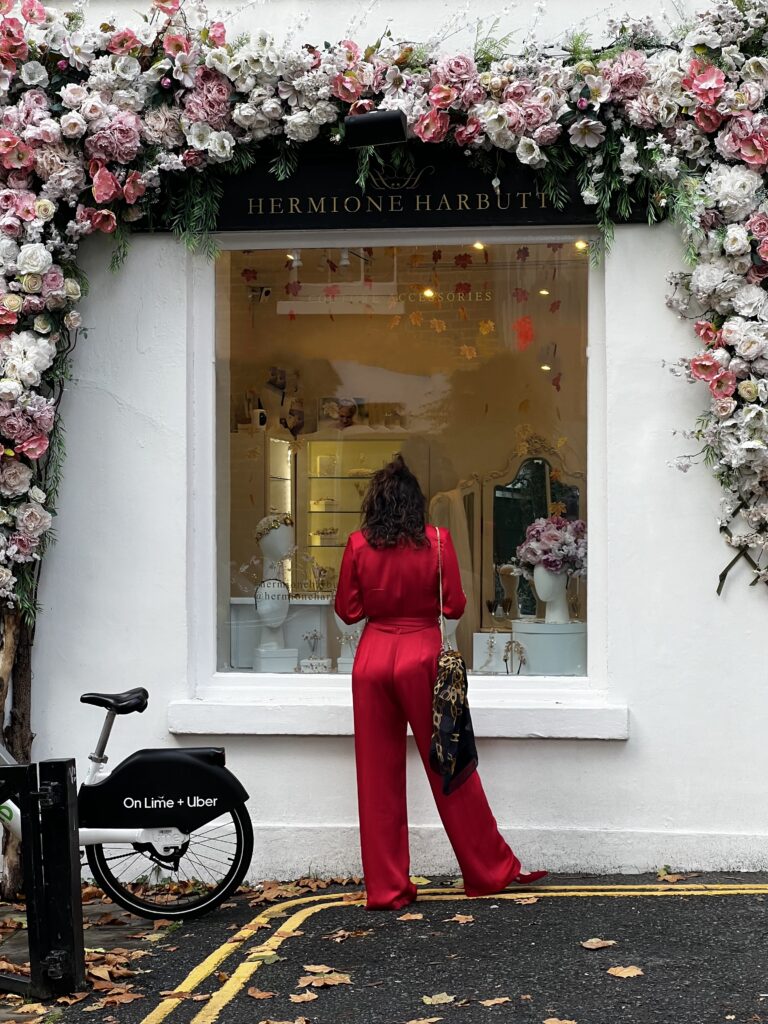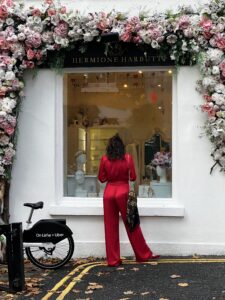 It's all too easy to shop from your sofa these days. Browse, click and the Hermes person delivers it to your door. But there's something about the experience of real-life London shopping. You know, walking down a high street, looking in shop windows, and wandering through boutiques, department stores and everything in between. Christmas is definitely one of those times.
But which are the best shopping streets in London?
A new generation of shopping malls have recently been added to London, like Westfield London in Stratford and White City (well, Shepherd's Bush really), which provide endless options under one shopping centre roof. Oxford Street which has seen the closing of flagship stores like Topshop, Debenhams and House of Fraser to make way for new shops.
For us, the best reason to head to Oxford Street is Selfridges (the showmanship of their window displays is second to none), dependable John Lewis or to get to St Christopher's Place for an enjoyable dinner. It's certainly not for the vast Primark, although it is for hoards of people daily.
Here, we'll share our favourite shopping destinations in London. The small fry, the lesser known or the sometimes forgotten, as well as some always special places.
Our top 10 London shopping streets


Leadenhall Market
In the heart of the City of London, is the beautiful and buzzy Leadenhall Market. It oozes history, dating back to the 14th century. As you walk through the covered shopping area, do look up and admire the intricate architecture. You'll find independent shops, bars and restaurants. Pick up an unusual cheese, some fine fashion or a luxury watch, or simply sit back in a cafe and watch the passers-by.
Bow Lane
Another City of London hidden gem, just a stone's throw away from St Paul's, is Bow Lane. It's a pedestrianised alleyway in the City of London which remains relatively untouched since the days post the Great Fire of London. You'll find a mix of shops and cafes. At lunchtimes it comes alive. Expect to see queues of people waiting for speciality food and remarkable coffee.
Lambs Conduit Street
Right in the heart of literary Bloomsbury (not far from Tottenham Court Road), this relatively quiet street was a favourite of Sylvia Plath and Ted Hughes. Today, you'll find brilliant bookshops to browse along with cheesemakers, traditional tailors and a series of speciality shops (the umbrella shop is often handy in London weather). It's a perfect place to potter and explore.
Duke of York's Square
Just five minutes away from Sloane Square is the elegant Chelsea retail plaza, Duke of York's Square. Being Chelsea, you'll find a curated collection of rather nice stores. It's a mix of high street favourites like Zara, All Saints and LK Bennett, and gorgeous brands like Essentiel Antwerp and Rigby & Peller. Penhaligon's perfume house is an olfactory experience like none other.

Monmouth Street
Bohemian clothes, desirable beauty shops and exceptional coffee at the original Monmouth Coffee Shop – just three reasons to visit Monmouth Street in the Seven Dials area of Covent Garden. Think Aesop, Shu Uemura and Miller Harris for beauty and fragrance. Coco de Mer and Zucca Stregata for divine lingerie. Plus an array of independent shops from stationery to spectacles.
Marylebone High Street
It's only minutes away from Oxford Street, but Marylebone High Street feels miles apart. Marylebone Village, as it likes to be known, is a cut above a regular high street. It's a great place for lovely homewares and interior design stores. Plus, you'll find exquisite jewellery, fashion accessories and those finishing touches that add polish to a look.
Jermyn Street
This charming street near Piccadilly Circus is wonderful and oh so classy. It's the traditional home of shirtmaking and you'll soon find yourself amongst some very dapper people. Should you have need for a badger-hair brush, some fine leather brogues or a country Tweed suit, you'll find it in Jermyn Street.
Covent Garden Piazza
Covent Garden may seem an obvious choice, but it remains special. Enjoy the heady mix of street performers, market stalls, the unusual and the expected. In a short stretch you can walk from The Moomin Shop to the Apple store to Tiffany & Co – and that mix sums it up. It looks particularly pretty at Christmas with festive lights, tasteful decorations and the smell of roasting chestnuts.
Beauchamp Place
This is a super stylish shopping destination in Knightsbridge, just a stone's throw from Harrods and Harvey Nichols. Luxury brands, art galleries and speciality shops (antiquarian map anyone?) exude exceptional quality. It's a space of veritable calm, away from the hustle and bustle nearby.
Carnaby Street
Positioned in the West End between Oxford Circus and Soho, Carnaby Street continues to offer something different. Unusual boutiques and pop-up shops sit alongside well-known brands. There's a definite vibe to this pedestrianised street. It really knows how to celebrate, so you can expect fabulous Christmas decorations.
And there's more
For spectacular festive Christmas window displays:
Selfridge's, Fortnum & Masons, Harrods, Liberty, Harvey Nichols and of course, Hamley's.
For high end, designer and luxury shopping areas:
Regent Street and Bond Street in Mayfair, Kings Road and Sloane Street in Chelsea and Kensington.
For vintage, second-hand and eclectic antique markets:
Brick Lane street market, Portobello Road market (Notting Hill), Spitalfields market and Camden market (actually Camden Town is like a big market with stalls, shops and pop-ups all over it).
Explore London's Christmas lights and festive pubs with our London Christmas walking tour